What this 'new luxury' store can teach brick-and-mortar retailers about savvy shop design
This entrepreneur delivers a masterclass in smart shop-floor aesthetics.
A DECADE AGO, nobody would have thought to put a café or a branding agency inside a clothes shop – that's all changed now with the advent of 'new luxury' retail.
'New luxury' is not defined by high prices or exclusivity. It's a new visual language that engages design-conscious customers.
I opened Indigo & Cloth in 2007. Having come from a fairly heavy marketing background with stints at prominent names like Diageo and Pepe Jeans, I was hungry to build a fashion firm with a difference.
I was 27 at the time. Like any young buck, I thought I could do a better job than what was already out there. Starting out of a basement, I built a company that operates across multiple disciplines.
We run a menswear shop, a graphic design studio, publishing house and coffee shop all under the one roof in Temple Bar – it's always a bit of a funny conversation when friends and family still ask about how the store is doing.
It's widely accepted today that brick-and-mortar retail is becoming a hybrid of online sales and real-world 'experiences'. That's what 'new luxury' stores like us have tried to achieve.
We want people to dwell for as long as possible in-store and enjoy the different aspects of what we offer. They visit the store for the experience, while online is used as a sales engine.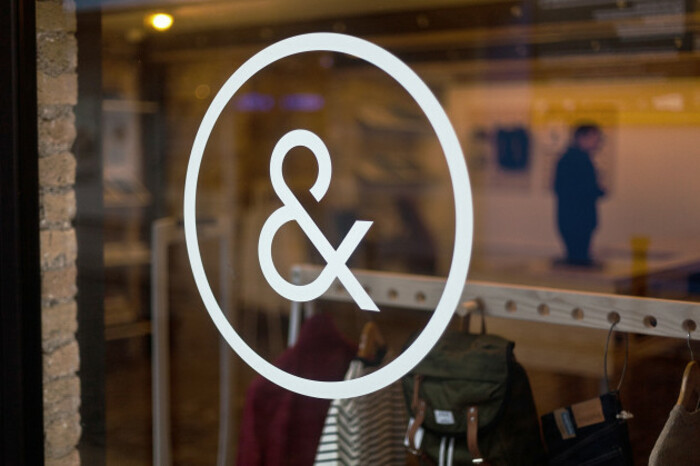 Source: Indigo & Cloth
We curate what goes in to Indigo & Cloth and put an emphasis on quality, workmanship and smart design. That's what our customers care about.
For example, they will happily talk about typefaces and ask about the beans that go into our coffee machines. That attention to detail needs to be reflected in everything we do.
They don't think they know more than anybody else – it's not about snobbery. They just make choices based on those informed elements, and that has to reflected in our shop experience.
Play to the senses
When people walk into our store, they either do a U-turn within the first 30 seconds or peruse the rails for 30 minutes. Either way, each individual immediately understands what we're trying to achieve based on certain aesthetics and touch points.
The 'human factor' is a big part of what we do. People come to brick-and-mortar stores like ours for the leisure experience.
We make sure that our staff are knowledgeable about all aspects of what we offer. We'd hold regular training sessions so the shop assistants know everything about what the coffee guys do and vice versa. The same goes for the studio.
We try to play to all five senses as much as possible to make the shop more enjoyable.
Touch is a big reason why people come to a brick-and-mortar stores in the first place. They want to feel the products and try them on.
Source: Indigo & Cloth
We have about 200 items in-store at any one time. We generally merchandise our stock at the start of the season and make a more dramatic change halfway through, moving mannequins or outfit grids.
Every week, we would systematically change the store's layout to make sure the items get swapped around and rotated throughout the floor. That feeds into the sense of sight. The shop looks different with each visit.
Our downstairs coffee shop ticks the taste box. Just like we stock up-and-coming Irish clothes brands, we collaborate with peak food producers around the country. For example, we stock Bean and Goose chocolate.
We're generally burning a candle in the shop and actually created our own scent called Dyflin. As well as creating an inviting atmosphere, having a distinct smell helps shape our branding as well. Dyflin now acts as the product offering of the store.
For example, we did the branding for the Dean hotel, where we created a lobby shop. It was stocked with traveller gifts and other items. The stock rotates constantly and adds a different dimension to the hotel as well as our own store.
[embed id="embed_2"]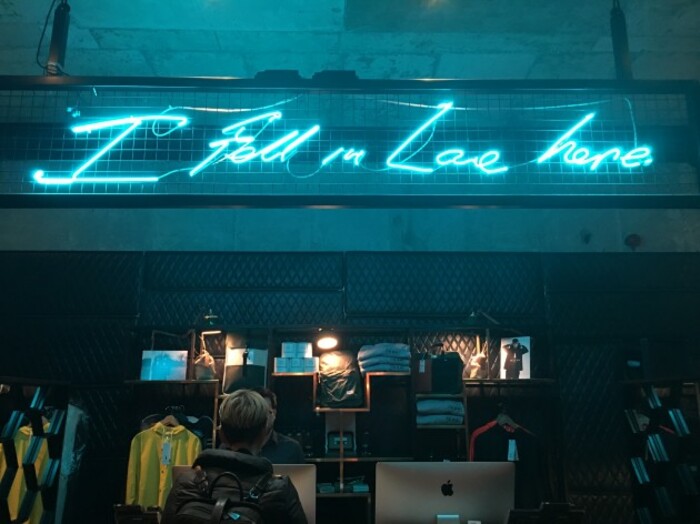 For sound, I ask the younger guys in the company to take charge of the music in the shop.
We always start off with something a little bit softer in the morning and build it up throughout the day. We listen to different genres and try to curate the music to the day and the time as well.
To make sure we captured the atmosphere and aesthetics of the shop, we built our online store from scratch in-house. It reflects our brick and mortar very well, and links into our social channels.
Most of the product photography is shot and art-directed in our own studio too.
Talking points
Every piece of furniture in the shop is hand-crafted. That creates a useful talking point for our customers, who care about design.
For example, we often get asked about the story behind our countertops. That gives customers a chance to dwell in the store and for us to interact with them.
We'd also make sure to stock slightly more directional, runway-style pieces and put them in prominent positions around the shop floor. It's all about capturing attention but styling them in a way that's approachable.
The kind of contemporary menswear we stock is not for everybody, so we have to make sure we're always getting new customers coming through the ranks. In saying that, customer retention is a core focus for us.
We know from data we've gleaned online that about a third of our customers are tourists. We always make sure to hand a business card during the transaction. It's something tactile that feeds into our design sensibilities, but it also helps generate online sales.
Garrett Pitcher is founder of Indigo & Cloth. This article was written in conversation with Conor McMahon as part of a series of masterclasses with some of Ireland's top design professionals ahead of the 2017 IDI Ireland Awards, which features Fora as media partner.
read more on