'Get everything in writing. That's a lesson I learned in a crude way'
Rena Maycock talks about moving into tech startups after establishing a matchmaking agency.
BEFORE I SET up my tech startup, I had an interesting career route.
I worked in sales in radio after college, then Sky Media for a bit. I went back to radio to help launch i102-104 and worked my way up to be chief executive of the iRadio group.
That was my last role before I set up my first company – a matchmaking and dating service. It was 2010 when the idea for Intro started to come to life.
Things weren't going very well in media at the time and my husband Feargal was working in property. So, his line of work was also taking a hit.
We thought it would be best to set up something ourselves and work at it in our spare time with a view to eventually going all in. It was almost like an insurance policy for us.
I saw a gap in the market years previously after a break up. I thought, why is there no private service people can go to and find a partner? But the other reason was it didn't involve any capex.
Both of us were sales people, we were good at our jobs and felt we could launch this without much investment. We just needed to get a bit of branding and premises.
We did well from the start and got an office on Dawson Street. That's the good thing about setting up a business in 2010. Yes, the country was in a chronic depression, but at the same time the cost of setting up and running a business was extremely low.
We got a great deal on our office just above Café en Seine through a friend of mine. It had basically been vacant for an awfully long time.
You could buy advertising for your business at probably 80% discount – the value to be had was staggering. And going to stationery companies to get things like business cards, invoices or receipts printed was cheaper because you were in a position to negotiate.
We had a few lucky breaks as well. Our PR team got the word out there for us really well and allowed us to make a bit of money. Eventually the business got to a stage where it could sustain both of us and within two years we were market leaders in Ireland.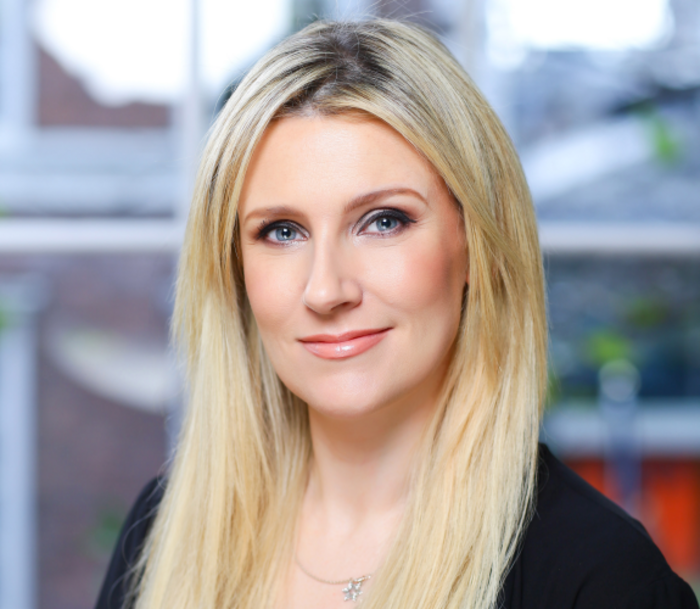 Source: Marc O'Sullivan
New idea
Intro was tipping along nicely, and we set up an online dating website in 2015 called A Real Keeper as well. But about four years ago when I was pregnant with my first child, an idea for something much different came to me.
During my pregnancy, the picture of Alan Kurdi – the poor Syrian child who washed up on the beach in Greece – was all over Twitter and Facebook.
Since I was pregnant, it made me very emotional. I looked around for a filter for my Facebook and Twitter feeds, but I couldn't find one.
I went to the App Store and couldn't find one either. I asked some friends and they couldn't think of anything that would work. But they said to let them know if I found something.
Throughout those conversations, the idea cropped up that there could be a business idea in this problem I was having. And as I thought about it more, I realised the service I was looking for would work well as a parental digital control system.
I started to look into the parental control space and really all that was out there were apps to spy and monitor a child's phone.
That's a huge invasion of a child's privacy, which can cause conflict and drive them into secret internet use, not to mention being time consuming for parents to trawl through that data.
The apps also just limit time on social media or block them from accessing gambling or porn, but they have no way of stopping user-generated content in other apps. It means they can't block grooming or bullying.
I developed a data content filter for smartphones called Cilter – it's not an app but rather a modification to the operating system, so it has full access to all data entering and leaving the device. It can help stop grooming or bullying happening at the source.
The advice I got when I was starting out was get the idea patented. If I wanted investment down the track, advisors said I needed to have protected my intellectual property.
That's why we've started by focusing on getting the patent sealed before building the business.
It took about two years and four different iterations, but eventually we got patent granted from the US Patent and Trademark Office (USPTO), and we've got patent pending globally until next year.
Our business has three strands to it. We've got the tech, which we've demonstrated and is patented.
The middle part is the databases. If your child is bullied on WhatsApp for instance, that message is tested against our locally held databases on the phone for offensive content.
If messages fail the test, then we withhold that message and tell the child. The parent also gets sent a notification of what's happened, but we don't forward the message on.
Instead, we create an opportunity for parents to go and communicate with their child when there is an imminent threat.
The third strand of the business will be a website that is a resource for parents and children to get advice on how to deal with issues like cyber bullying.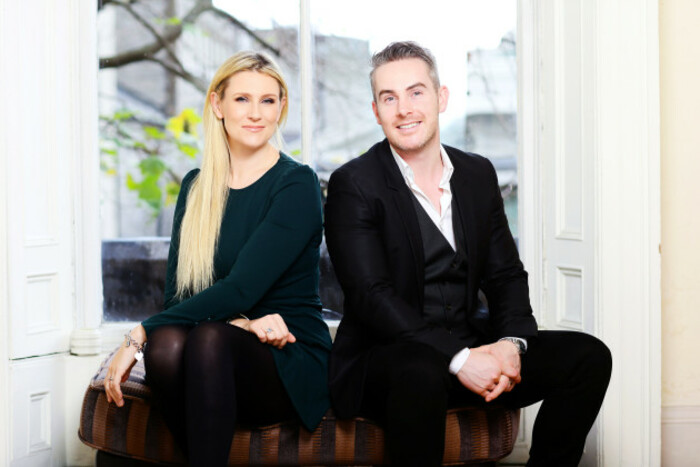 Source: Marc O'Sullivan
Advice
Businesses can start off very friendly. You might begin with a mutual arrangement, but it's loose and tenuous.
If I were starting all over again, I would get absolutely everything in writing. I hear people all the time cutting corners, not bothering to get legal advice, not putting employment contracts in place or share certificates.
The best money you can possibly spend is to go to a good solicitor who has some experience with startups and get everything nailed down. That's a lesson I learned in a crude way, and I'd never make that mistake again.
It can be as little as €3,000 or €4,000. That might seem like a lot, but it will be the best money you ever spend. That's why I wouldn't recommend anyone doing the patent process on their own – it's very difficult to navigate.
Patent lawyers often come from an engineering background and have knowledge of the law on top of their expertise.
I found paying for their service gave me a lot of valuable tech advice along the way. It all made the business stronger. Sometimes you might tell people you have a patent, they don't blink or apply any value to them. But in the majority of cases it stands to you.
If you can put a US patent number at the bottom of your business plan, it shows investors you've been working hard, and your concept is novel.
We've got the USPTO on board and the reason we went there was because it's the most difficult place to achieve a patent. Also, the big companies we want to deal with, like Facebook, Google and Apple, are based out of the US, so it made sense.
The US benefits from 'patent prosecution highways' as well. These are deals between certain countries that can allow you fast-track the patent process if you are over the line in the US.
Investment process
The startup space can be exciting, but it can be soul destroying as well. There are peaks and troughs in terms of trends. One year everyone wants to invest in fintech and no one is interested in anything else. The next year, it might be medtech.
Ultimately the challenge we've seen is investors in Ireland are only interested in series A and beyond. That's a stage where the investment has been significantly de-risked.
Since I'm moving in these startup circles, I'm seeing so many incredible ideas and companies that are chomping at the bit – but they can't get funding.
If I was an investor and I had money, I would go in early and leverage that lack of early-stage investment to get a great deal, but right now Irish investors are particularly risk-averse.
The likes of my company – and others in my space – aren't really considering Irish investors. We're not hammering down doors because generally the consensus is there's not much appetite for seed funding.
We're looking to the US, Germany, the UK, Japan and those types of places for investment. We want €2 million but people baulk at that kind of seed round figure here.
They might say, "Who do you think you are looking for €2 million? You'll never get it." Whereas outside of Ireland it needs to be a minimum of €2 million before anyone will take you seriously.
Outside Ireland, there is an acceptance that research and development costs money, whereas inside Ireland investors expect that process to be completed ahead of their involvement. They want the idea as close as possible to being market-ready.
Future plans
The mammoth task ahead of us is building the full databases of offensive content to effectively detect and filter out cyberbullying, grooming and suicide and self-harm language.
We've got an experienced team together who are going to build the data sets and write the algorithms from scratch so that we own the IP.
I've worked out we need about €2 million to get Cilter off the ground, so we're looking for investors. We've also developed partnerships with child-advocacy groups and expert advisors in the field to ensure best-practice from the start.
We're getting quite a lot of support and we are in talks with Global device manufacturers about a factory fit of our tech which would position us to become global market leaders in the parental control space overnight.
Major carriers have also expressed interest in making Cilter available to their customers, so I feel funding is just a matter of when, rather than if.
Rena Maycock is the co-founder of Cilter and Intro Matchmaking. This piece was written in conversation with Killian Woods. This piece was written in conversation with Killian Woods as part of a series on overcoming obstacles when launching a startup. 
Get our NEW Daily Briefing with the morning's most important headlines for innovative Irish businesses.