'A radio interview is just like doing a business pitch - except in a soundproof box'
This broadcasting guru delivers a masterclass for startups in how to do a live interview.
RADIO PRODUCERS HAVE a lot of airtime to fill, which is why you should never be afraid to give them a call.
A programme can last anywhere up to two hours – that can mean between eight and 10 interviews – so broadcasters are always on the lookout for decent stories every week.
If you're pitching your startup to a business show, you need a strong hook to increase your likelihood of making it to air.
Ideally, you'll approach the producer with some kind of figure to lead off with, like an investment round you've just closed.
The main thing, as with all media, is that you offer them a new angle and not something they've heard before.
Get a brief
If a producer has invited you on the air, the first thing you need to do is start asking questions and get a brief from them. That will help you prepare for the interview.
First of all, find out who will be presenting the show. You might be going on The Business with Richard Curran, but he could be off this week. It's not a huge issue, but you don't want to be surprised if you walk into RTÉ and somebody else is sitting in his chair.
Ask about the format of the interview: is it a one-to-one chat or a panel discussion? If it's the latter, ask who's going to be in the studio with you and do a bit of research on them.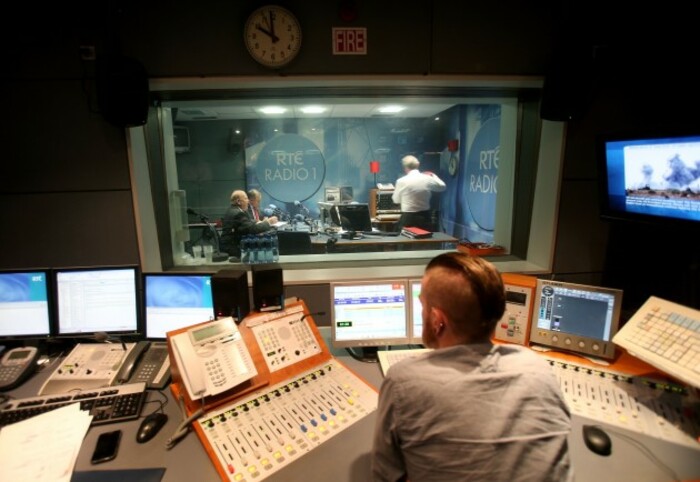 Source: Brian Lawless/PA Archive/PA Images
If it turns out that one of the panellists is your arch-nemesis, you need to make a call on whether you actually need to do the show or not.
Perhaps the most important thing you need to find out is how long your slot will be, because it can vary.
If you're on with Bobby Kerr on Newstalk, for example, the interview could last 12 minutes, so make sure you've enough material to keep the conversation going for that long.
On the other hand, if you're on Morning Ireland's business news, you'll only be given about two minutes. But it's a valuable two minutes, so you need to hit the ground running and get your message across as quickly as possible.
Take time to prepare
Preparation is key when it comes to any interview. If you've done your homework, it will help ease your nerves and ensure that you give your best performance.
Some people say they don't have the time to prepare. If that's the case, you probably shouldn't do the interview at all. Why? Because if you're not prepared, you could end up saying something you didn't mean to say and potentially damage your brand.
You can also quantify it in monetary terms. Let's say, for example, you have an interview with The Business on RTÉ. If you were to pay for a 30-second ad, it would cost you about €1,000.
Source: Andres Poveda/Unique Media
So if you're on for a five-minute interview, that's the equivalent of about €10,000 worth of advertising. When you think about it that way, it's well worth a few hours of focused preparation.
Once you've been given a brief from the producer, come up with three main talking points you want to touch on. That's all you will have time for. This will help concentrate your mind and give you focus for the interview.
To help get you started, think about why you're doing the programme. Are you launching a recruitment drive? Are you looking for investment? Or do you just want to drum up a bit more general awareness for your brand or product?
Your main message will depend on the reason you're in there in the first place.
Questions and answers
You'll be able to work out the kind of questions the journalist will likely ask you based on the producer's brief.
Some people worry that they'll be asked a question they can't answer. The presenter won't ask you anything about your business that you don't know the answer to.
However, if you're asked a more general question about your sector that you're unsure of, don't be afraid to say you don't know.
You also need to prepare responses to questions that you don't want to answer. Let's say, for example, that you are in the middle of talks with a potential investor, but you're not in a position to comment on the negotiations as it might compromise the deal .
If the broadcaster asks if you're in discussions with investors, you can't say, "No comment." That's the worst thing you could possibly do. This always sounds like you have something to hide and it is important for any brand to be as transparent as possible.
You could answer with – "We're always on the lookout for investors and there is a lot of interest in the sector at the moment" – and so on. Talk but don't answer. However if you can answer the question, then do.
Nerves
It is likely that you will be nervous or at least apprehensive before the interview. There is nothing wrong with that and there is not a lot you can do about it.
[embed id="embed_2"]
As I said, preparation is the best way to allay some of your anxiety. However, there are a few things to bear in mind that will make you feel more comfortable.
Remember, you're just going in to have a conversation. It's the same as doing a pitch, except now you're in a soundproof box with a lot of paraphernalia in front of you like microphones and screens.
It's an alien environment to you, but it's the presenter's office.
I would always say to clients that it's better to do the interview in-studio than over the phone. If you're in the studio you can ask the presenter what they're going to ask you first. They're likely to tell you.
If they were interviewing a politician, however, it's unlikely they would be so kind. For a business interview, the presenter wants to get the best out of the conversation, so they are open to helping you along.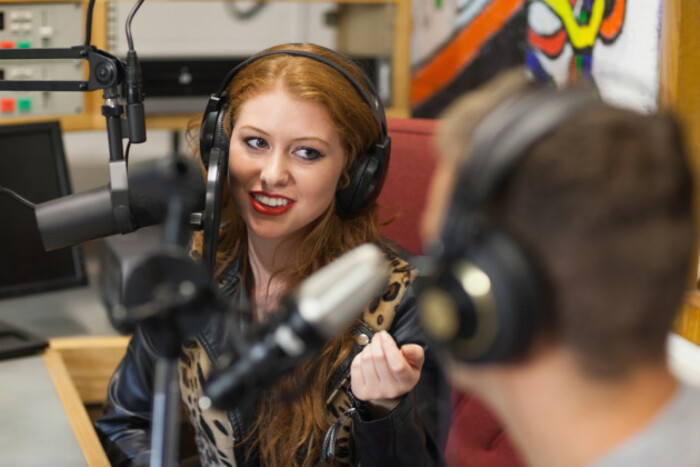 Source: Shutterstock/ESB Professional
The journalist will have a limited number of questions prepared and you can prepare most of your answers in advance.
If you want to bring in notes to the studio, that's fine – just as long as you don't have 15 pages and you're rooting through them trying to find the correct answer.
If you're being interviewed about a subject like a survey, for example, there's no harm in having the top-line figures in front of you. You probably won't look at them, but they're there if you need them.
Finally, after you've done the interview, make sure you listen back to it. People often say they hate the sound of their own voice, but remember that's the way everybody else in the world hears you on a daily basis.
The only way you'll know whether the interview was any good is by listening to it.
If you did an interview for a newspaper or a website, you'd read it. So why wouldn't you listen to back to a radio programme? It's the only way you'll know how you performed and whether or not you need to up your game for your next interview.
Al Dunne is managing director of Unique Media. He was a co-founder of Dublin's Q102 and 4FM. This article was written in conversation with Conor McMahon as part of a series of masterclasses with some of Ireland's most influential business people.
If you want to share your opinion, advice or story, email opinion@fora.ie.
read more on