'Starting from scratch in your 30s and 40s isn't easy on any couple. It was such a dark period'
Gina Cassidy from Purcell & Woodcock says the key to working with your partner is not bringing it home.
THE IDEA OF setting up a business was always on my mind, but building a career and getting a start in life took priority for a few years.
I got married, had a couple of kids and then felt it was time for a change. I think everyone on maternity leave has these moments where you think you're going to change the world.
I suppose that is where the idea for Purcell & Woodcock all started, while I was on maternity leave with my third child.
I had always loved candles and was mad into interiors. After much procrastination, I finally gave it a go. I don't think we anticipated how quickly it would take off.
Looking back now, four years later, it was a very naive move as I had no experience in sales, design, retail or production. With hindsight, I must have been mad.
My husband Morgan had his own business in distribution, which did a lot of own-brand sourcing for major supermarkets. He had offices in Dublin and China with a team of about 30 people.
His business was the financial cushion. I was leaving a good job as a HR director, and we had three kids under four at the time.
The basis of me launching the business was knowing that we had Morgan's income to keep me going until I was in a position to earn from the business. But things don't always work out the way you plan.
About six months after I set up, just when we had put products on shelves, Morgan's business went under. It left us in a dreadful situation.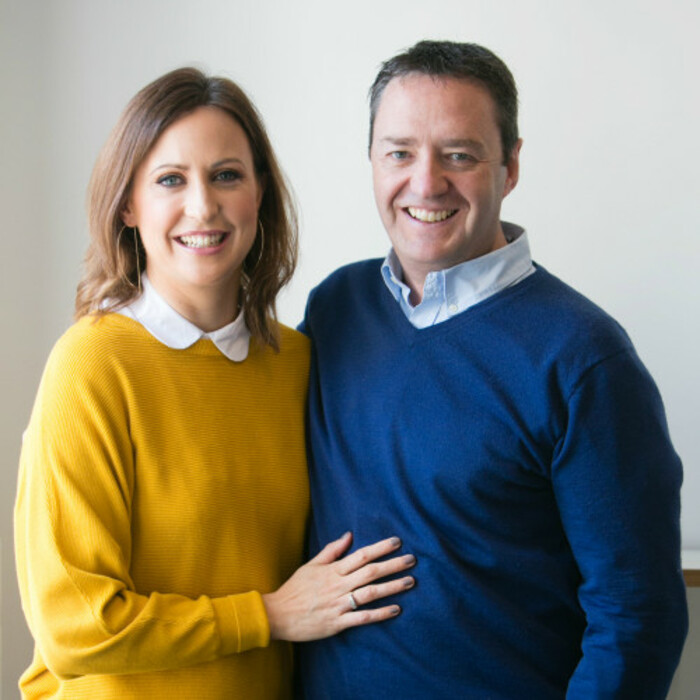 All gone
We literally lost everything overnight and had no source of income. I was 13 weeks pregnant at the time and ended up having a miscarriage, no doubt through the stress of it all.
It was a dreadful time, that's the honest answer. We were lost as people, we didn't know what to do. We spent many a night discussing if I should go back into HR. Obviously Morgan's confidence was dealt a massive blow, and he wasn't in a great space.
I had a very difficult choice to make, to keep going with the business or to return to a job. It was tough because I absolutely believed in Purcell & Woodcock. We weren't on the shelves for very long, but I knew there was a gap in the market and that we could fill it.
I had put so much into designing and developing the brand and the quality of our products, and I felt it was too good to walk away.
After many a late night and nervous flipping from one way to the other, we decided we would join forces and give it a go.
And when I say give it a go, we literally had no option but to put every minute that we had in the day into the business. There was instant pressure for us to earn a living out of it.
We will forever be grateful to family and friends who helped out with the kids because we drove the country, stuck every label on the box and packed every pallet. It was a dreadful year, but it was exciting at the same time.
Everywhere the product went, we got great feedback – that was the fuel that kept us going. If we were getting knock-backs, I think we would either have had a breakdown or given up.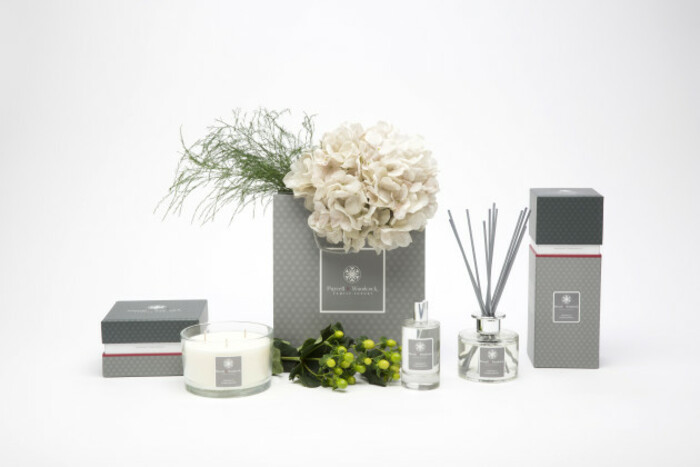 Source: Brendan Duffy
Working with your partner
Certainly we've learned from it all. We lost our shirt, and starting from scratch again in our 30s and 40s isn't easy on any couple.
It was such a dark period, and we almost try to block it out and focus on the path ahead. We had put so much into it and really believed we could become an international brand.
We're definitely going in the right direction and gaining traction, and that's down to Morgan joining the business. The beauty of his background being in sourcing and distribution is he brings a lot of knowledge to what we're doing.
A lot of people say to me, "Jesus, I couldn't work with my husband", or "Are you mad? Yes, it's not necessarily something people set out to do, but we've developed very different roles for ourselves.
My main focus is around the design, sales and marketing of the products, while all of Morgan's attention is on the production, logistics and supply chain. It sounds cheesy, but we're actually a perfect fit.
From a parenting perspective, we both understand the work that needs to be done. I think back to when we had our own careers and each of us might need the other to look after the kids.
You would have to make a case for how important your meeting was and debate who had to pick the kids up from creche. Now we both understand and respect each other's jobs and there are days when Morgan is at home and visa versa.
There is no airs and graces around that, we have a system that works for us. It's not easy all the time, but nothing in life is.
People say the success to working with your partner is making sure you don't bring work home. It's easy to say don't do it, but it's going to happen every so often.
Our general rule is, when we come in the door and the kids are there, we don't talk about work, at least until they're in bed.
That's difficult because a startup will consume you. It means you have to work hard not to discuss work. But at the end of the day, we are a married couple and we can't forget the marriage either.
Things like date nights are more important because we're colleagues but we're also husband and wife, and it's important to differentiate the two.
Standing out
There hasn't been one make-or-break moment since we started Purcell and Woodcock. We've had lots of little wins along the way, and that's what keeps us going.
From the outset, we heavily invested in trade shows, which are a big financial cost up front – but it's where you need to be initially to make your mark.
For our first trade show in the UK, we were in a hall and there were about 55 candle brands alone. You need to stand out or you'll get nowhere.
You can walk through trade shows and see stands where they may have the best product but it's not displayed well. The way we look at it, a buyer needs to be able to walk by and instantly be able to visualise our brand in their store.
We've come away from every trade show both here and in the UK with really strong orders, positive feedback and existing customers coming back. We rarely get a stockist that doesn't reorder, which is a nice feeling.
Keeping going
The wholesale side of our business has over 400 stockists and at the moment we're concentrating on designing new routes to market. The UK is a main area of focus, while we're also looking further afield and recently started exporting to Nigeria.
From an online perspective, we've recently launched the first Irish home 'fragrance club' monthly subscription.
The winter months are good for us, we do about 60% of our business in the last quarter of the year. This presents a balancing act from a stock and cashflow perspective. 
When I reflect over our journey to date, I think it's working out well. I would never look back fondly at the dark times we went through, but with hindsight I can see it was the best thing that happened for us.
There are peaks and troughs with any startup, but until the buck actually stops with you, you can't appreciate how daunting and stressful it can be.
What we've done was incredibly difficult and we can be very proud, but you still need endless persistence to keep going.
Gina Cassidy is the co-owner of Purcell & Woodcock. This piece was written in conversation with Killian Woods as part of a series on overcoming obstacles when launching a startup.
Get our NEW daily digest of the morning's most important headlines for innovative Irish businesses.