'The worst place for startups to be is in an article's headline - only your mother will read it'
Beachut PR boss Paul Hayes delivers a masterclass in public relations for startups.
WHEN IT COMES to earning press coverage, the first thing every startup founder should realise is that you're not that big a deal.
While you have to get your personal story correct, it's not usually the most interesting thing about your business.
I spend a lot of time trying to convince entrepreneurs of this. They've usually left a job and they're ready to jump in and just want to tell their story.
What you want to do instead is talk about how the world is changing and how your company is proof of that.
We work a lot with high-growth tech firms and startups that need international coverage and that's the angle we try to push.
Educate people
Usually there's some nugget of knowledge that a startup founder has that they've become so bored with that they don't realise they're the only one with that level of market expertise.
You should educate people, rather than sell to them. That goes for everything from press releases, to speaking at conferences, to doing interviews.
If you can convince people that you're an expert in your field, you'll sell to them all day long without really trying.
It's like the AA Roadwatch traffic bulletins. AA are trying to sell me car insurance. I only care about it once a year – and even then, I don't really want to care about it. But the Roadwatch thing is something that they wrap around themselves.
You're trying to find that thing that lets you into people's lives because it's educational and it's helpful for them to know.
That will make you a good source for journalists and conference organisers – and it'll convince them you're not going to just try and do an ad. The fact that you're the expert, that's the 'ad bit'.
Source: Beachhut PR
No conference organiser wants you to stand up and do a 20-minute promotion for your company because it diminishes their conference.
Similarly, no journalist wants to write a puff piece on a company. They want to write things that are going to delight and interest readers, so be a good source of that.
Puff pieces turn people off. You want to get a good grilling. You want to be like the gladiator in the ring. It gives you more credibility.
It's basically like due diligence if you can stand up to the white heat of questions from peer-respected journalists.
The worst place for a startup to find their name is in the headline of an article, because that means only your mother is going to read it.
Where you want to be is in the third paragraph. You want to be the arbitrator and referee on where the whole industry is going.
To get into the third paragraph, you have to bring 60-70% of the story with facts and figures to convince people that there's a story here worth writing.
Resist temptation
Press releases, from my point of view, are for two things only. They're for money raised and for customers won. That answers 99% of the questions that people want to ask you.
Other than that, you should resist the temptation to send press releases when you're relatively unknown and just develop relationships with journalists.
PR is really just a long-term communications strategy. You want to pick the key journalists that matter to you and map out a 12- to 18-month story arc in advance.
[embed id="embed_2"]
You can use that map to go back to the journalist to say, 'Do you remember when we outlined we would do that thing? We just did it."
A trend I'm seeing is that individual journalist can almost be more important than the publication they write for.
A reporter's 25,000 Twitter followers are almost more important than the 75,000 or 100,000 people who read their publication.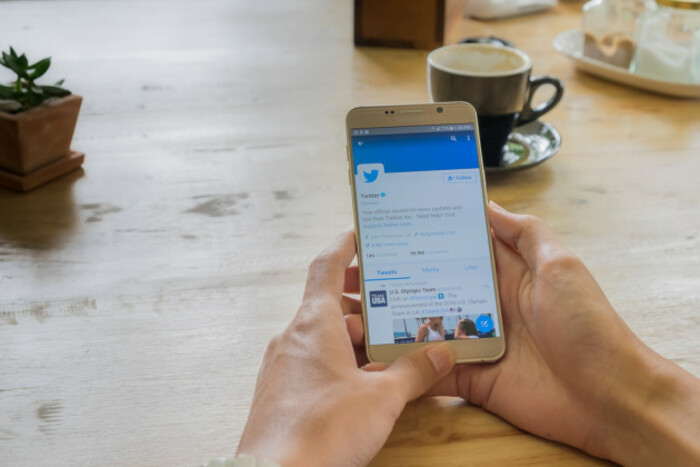 Source: Shutterstock/Natee Meepian
There are about six or seven journalists that matter in every town and every market.
You should aim to build relationships with those journalists in two daily newspapers, two Sunday papers, a business-specific press and then a really nerdy trade press with a name like 'CIOs Today' or 'Bathrooms.com' – whatever the very specific vertical is in your sector.
When it comes to event communications, I always tell people to chair a conference rather than speak at it – people will just assume you're much more intelligent because you're the one asking the questions.
If you can't find the right trade show or conference to go to – which is where you're going to find a lot of the journalists – throw your own. Every conference started with 50 people in a hotel room looking at each other slightly puzzled over coffee.
It's amazing how easily you can host your own event. Just put the four people you most want to hear about up on the stage, invite all your potential customers and those key journalists. It'll only cost you $50 for coffee.
Paul Hayes is chief executive of Beachhut PR. This article was written in conversation with Conor McMahon as part of a new series of masterclasses with some of Ireland's most influential business people.
If you want to share your opinion, advice or story, email opinion@fora.ie.
read more on