'The house was remortgaged and the Credit Union was on my back - quitting wasn't an option'
After being forced to leave his job as a truck driver, Paddy Matthews slowly built a coach empire.
AT THE AGE of 12, I left school – I don't have any degrees in business or anything else.
I ended up doing long-distance trucking across Europe, a job that unfortunately brought me away from my family and, in that role, I put on a lot of weight.
When I got married in 1973, I was nine-and-a-half stone and I went to 18 stone. I was eating the wrong kind of food, wasn't getting much exercise and just sitting behind the wheel all day.
I eventually ended up with back trouble and was left unemployed for six years – it was looking like I would end up in a wheelchair.
So I went to rehab and they put me on a course to train as a transport manager. They said, "You mightn't be able to drive but you can always be a transport manager and do a desk job."
I qualified with a certificate in professional competency for driving trucks, and I did the same course for buses. In the meantime, my wife Mary and I had been fostering children. We had three children of our own and we had three foster children as well.
At the time we had a car, but it didn't lend itself to carrying too much at once. So when a guy came in to me one day and offered to sell me his mini bus, I gave it a bit of thought.
"I'm in a bit of trouble here," he said. He had been using this small mini bus to do the local school run. His run was in south Monaghan, which is basically near Dundalk, but he lived up the other end of the county completely. 
He wanted to know if I was interested in buying it, and at first I thought what the hell would I do with a mini bus. But as I thought about it, I figured I could lose the car and do a bit of work with it.
So myself and my wife bought it at £8,000. It was a pretty good deal, but we had no notion of starting something like Matthews Coaches.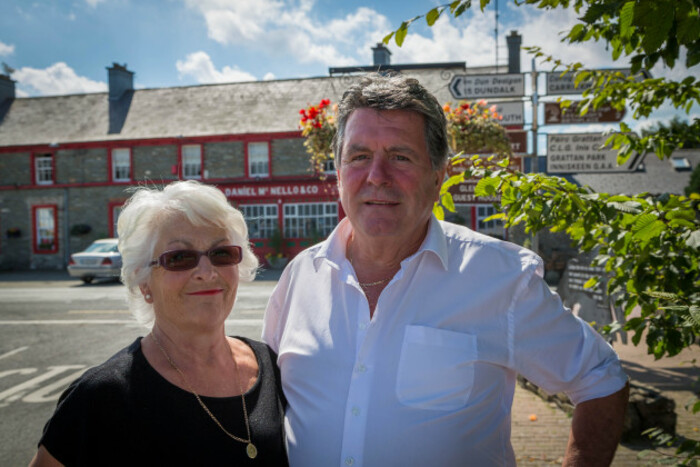 Source: Matthews Coaches
Driving away
We brought it home on Friday, but we honoured our agreement to let him drive it as well from time to time. Sure it was a good way to generate wages for both of us.
He came in on the Monday and handed me £300. He said it was mostly for the school run because people pay in advance, and then at the weekend he did a couple of bigger runs for the bingo crowd and a birthday party.
I had £300 pure profit because he actually paid for the diesel out of his cut as well. Bit by bit, my wife started to drive it part-time as well.
It worked out great, and we also started doing GAA team runs – but that was a bit of a squeeze. So we got a 21-seater and it proved very practical. We bought a 24-seater mini bus after that.
That's how it started. We slowly built up the business like that, with my son coming on board to do some driving for me. There was no big credit problem, because we were getting paid on the day or settling at the end of the month.
I wasn't doing that much driving myself, I was directing it all and loved it. It was a nice challenge. And my back was starting to get better.
After a while of working away at that, we talked about buying a coach. It was a big 40-foot thing that would have been completely different to anything we had.
We bought one that had all the bells and whistles, and Bus Eireann got in touch to see if we would do some school runs for them. It was going pretty well with pretty steady cash flow, which meant we could add a couple of more smaller coaches.
Expanding it all
Eventually we brought the fleet up to about eight altogether and were very happy making a few bob – but then I had a brain fart.
I was my own accountant, my own mechanic, my own marketing manager, which meant every fourth Saturday I would go in with my bills to the CIE office in Dundalk.
The school runs were great, but the problem was they only took an hour or two in the morning and the same in the evening. There was very little activity during the day.
At the time, the M1 motorway was nearly finished and I was teasing the general manager of CIE for the area for a bit of work.
I said, "I suppose you'll be very busy going up and down the motorway when it opens. Will you be looking for buses to go up and down that to Dublin?"
He said to me, "Sure what would bring us on the motorway? No one lives on the motorway." That was music to my ears. I had been used to seeing the National Express buses drive by me in the UK and thought I must be able to do that over here.
So I called up a friend who is very knowledgeable about transport in Ireland and asked about the chances of service up and down the motorway working.
He said, "You're serious about this, aren't you?" I said, "I'm dead serious, and I know CIE aren't interested."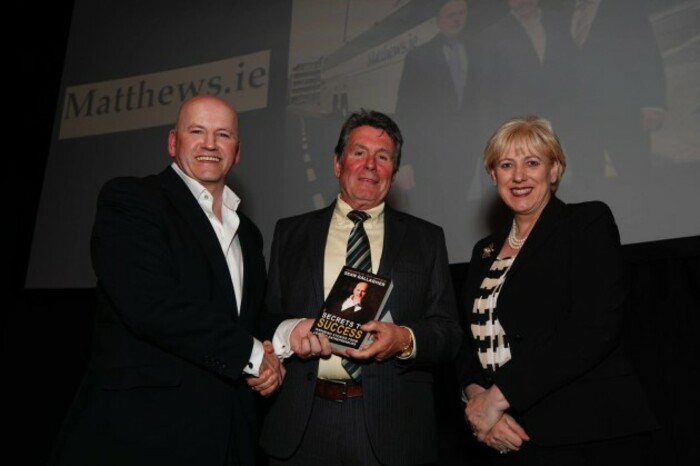 Source: Matthews Coaches
The more I talked to him about it, the more he came around to the idea. In the end, it took about 18 months to get the licence after a lot of talking.
The old way was, you go up to Dublin in the morning and you come home in the evening. There was nothing during the day.
When the licence was eventually granted, we had to have it up and running before the end of the year or we would lose it. So we started it at the end of May when the colleges were all finished and everyone was going on holidays.
To cut a long story short, we were up and down the road for three months. There would be the driver and maybe one or two passengers on it. That was soul destroying.
I put in every few bob I had to get the route going. Our local Credit Union was unwittingly very good to us. I think they saw the big buses and figured we must be making a fortune, but we weren't.
Turning it around
I never thought about pulling the plug, though everyone else did. My accountant advised me to stop, so did my solicitor – and all my family except Mary did too.
Everything I had was stuck in it. The house was remortgaged and the Credit Union was on my back. At this stage, around the turn of the millennium, we owed nearly £80,000, which was an awful lot of money. So quitting wasn't an option.
We were hemorrhaging money but when the students were back to college, business started to pick up a bit of momentum. And of course, once we had it up and running, it wasn't enough for us.
We decided there was an area around Bettystown and Laytown that was densely populated and not really being served by buses. So just when I started to get my breath back, it started to drain money as well.
But the same turnaround happened. We kept going, and sure enough the route took off after a while. Since then, the business has expanded naturally. We looked at new routes, but our own are growing so much that we don't need to look too far afield.
One of the big bonuses to us was the recession. When every other business was suffering in the recession, ours was actually booming.
The students were using the service to go back on the Sunday evening and back home on the Friday because suddenly people couldn't afford the digs in Dublin all week.
Then there were people who were working in Dublin: they might have been a two-car family, but suddenly they turned into a one-car family. That meant they need the bus to get to work.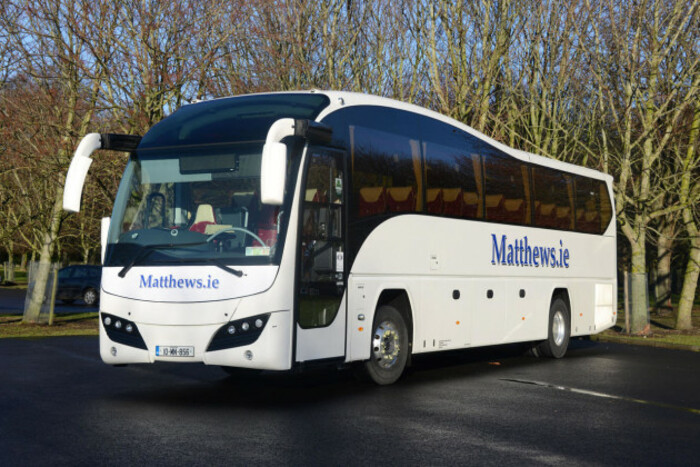 Source: Matthews Coaches
That's basically the way it developed. We're carrying way over 5,000 passengers a day, and it's looking like it will be heading for nearer 6,000 soon.
For example, at seven o'clock the other morning, we sent out seven buses. That should have been two more than we actually needed, but it turned out we needed 10 buses. They were all going to Dublin with students and workers.
We have 45 coaches of our own and at the moment have around a dozen hired in as well to meet demand. So right now, I'm happy with my lot.
Paddy Matthews is the co-owner of Matthews Coaches and is speaking at Border Bizcamp in Monaghan on 22 September. This piece was written in conversation with Killian Woods as part of a series on unlikely entrepreneurs.
Sign up to our newsletter to receive a regular digest of Fora's top articles delivered to your inbox.