Google's gift to Ireland is talent, not tax dollars
Web Summit CEO Paddy Cosgrave gives his thoughts on how startups can attract some of that talent.
IRELAND, CONTRARY TO a number of reports, is more awash with talent right now than almost anywhere else in Europe.
It's a talent golden age for fast growing startups, at both a junior and leadership level. I say that based on hard facts and personal experience.
But before understanding how to take advantage of this, in particular in hiring senior talent, it's important to understand why.
For many years the likes of Microsoft, Google, Facebook and others have been identifying, relocating, training and promoting incredible leadership talent from all over the world into Ireland.
Favourable tax rates may have lead them to Ireland, but now that they are here they've been mostly acting as gigantic talent magnets, drawing people from all corners of the world to Ireland.
The pipeline
It was therefore only going to be matter of time until the presence of dozens of global tech companies in Ireland started to create a pipeline of potential leadership talent for Irish startups to recruit.
While few senior leaders have moved from multinationals into Irish startups in the past, that's changing.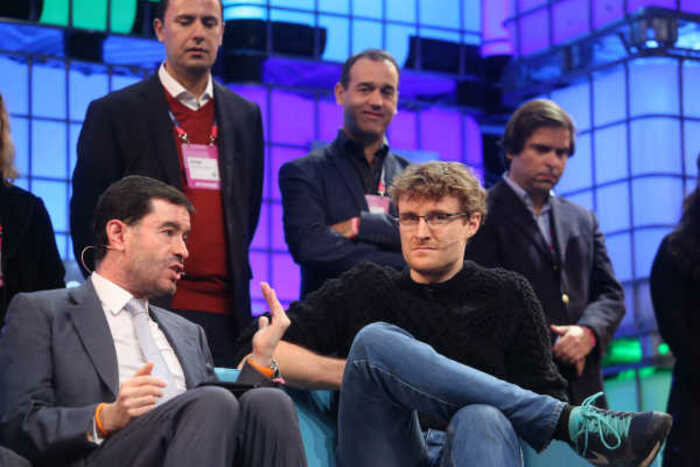 Source: Sam Boal/Rollingnews.ie
In our case, we've just hired one of Google's heads of sales in EMEA (Europe, Middle East and Africa). He now sits alongside Google's former head of communications in northern Europe, who joined us in 2015.
In the last year, we've hired 73 incredible people, and increasingly, as we focus on senior talent, we're finding Ireland an incredible place for operations, finance, sales and even engineering.
Yes, engineering. Contrary to perceptions, the number of engineers in Ireland as a percentage of the total workforce is the fifth highest in Europe, far above the EU average.
And the pipeline of emerging talent is more than healthy. Ireland has the highest percentage of third-level students currently studying science, mathematics and computing in the EU. For the record, it's almost double that of the United States.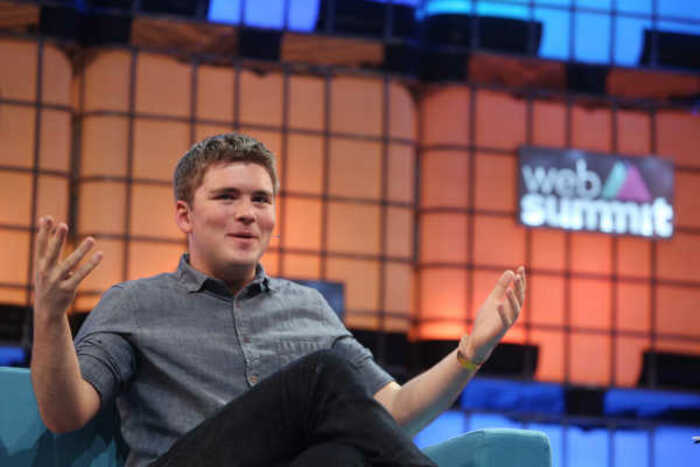 Source: Sam Boal/Rollingnews.ie
Overqualified, underemployed
It's also important to remember that Ireland has the highest percentage of overqualified and underemployed workers in Europe.
While on the one hand this reality has helped drive more young people to leave Ireland than any other OECD member state, the upside is the availability of young talent in Ireland working in jobs that they are overqualified for is almost unmatched elsewhere.
In our case, that means we've been able to hire incredible Irish graduates who were simply underemployed in Ireland.
One of those star finds was a hardware engineer working in pizza delivery, another was working as a farmer and a third as a cryptocurrency obsessed bar manager.
There's so many more people like this all over Ireland waiting to be hired by fast-growing, ambitious startups.
What's more, given that so many talented Irish have emigrated, we've also found incredible folks working abroad who wanted to return to Ireland. We've hired Irish engineers working in particular in academia in universities in Germany, Australia and elsewhere.
Feeling bullish
In short, there's a long list of reasons to be bullish about talent in Ireland right now, in particular if you're an Irish startup that can offer an exciting and challenging role.
There is one caveat: when it comes to hiring from the big tech companies in Ireland, few if any senior leaders at Facebook, Google, Apple, Microsoft and Twitter are likely to jump ship into a very early stage Irish startup, let's say less than 12 months old.
First, the risks are too high for them relative to what they currently earn in terms of salary and stock grants each year. Secondly, and perhaps more importantly, their skill set is likely a mismatch for the stage you're at.
Most startups need generalists for the first few years. The chief operating officer of Zynga, Marcus Segal, has a simple mantra: you need a versatile pen-knife early on, someone who's pretty good at just about anything.
But eventually you'll need a surgical knife for a highly specialised role. Overall, the distant hills of San Francisco might appear greener in terms of talent, but there's a long list of reasons to be bullish on Ireland right now. It's simply a great place to build a company.
P.S. We're of course hiring
Paddy Cosgrave is the co-founder and CEO of Web Summit.