'I sold my business for €6m. To get the best deal, you can't be afraid to walk away'
After selling her 12-year-old business, Nikki Evans shares what she learned from the process.
I SET UP my own business so I could move back to Ireland, basically. More than a decade later, I've sold my company and face a new, exciting challenge.
When I was 17, I couldn't wait to get off the island. I lived in the US, Holland, Australia, New Zealand, but the older I got and the more places I worked, the more appealing Ireland became.
I was living in London working as a management consultant specialising in strategy for banks just before I came home in 2006.
But there were no jobs like that in Ireland – so in one sense I was unemployable. I was skilled in the area of finance and I wanted to stay in that field.
While I was on work experience for my MBA, I had to look at an e-money issuing licence for the company I was at. They were going to be holding money for people in advance of  using it as part of a new ticketing system.
That's where the whole e-money licence process got flagged for me, and it was always in the back of my mind that there would be so much you could do if you had one of those licences.
At the time I wanted to move back to Ireland, some acquaintances of my father were trying to find a new solution for shopping centres.
Because I had worked for Visa as a strategy consultant, I knew pre-paid debit was coming to Europe – so I suggested we use that.
It led to PerfectCard, my business that provides solutions to make payments. I went to Mastercard and persuaded them to let us use their platform, and it went on from there.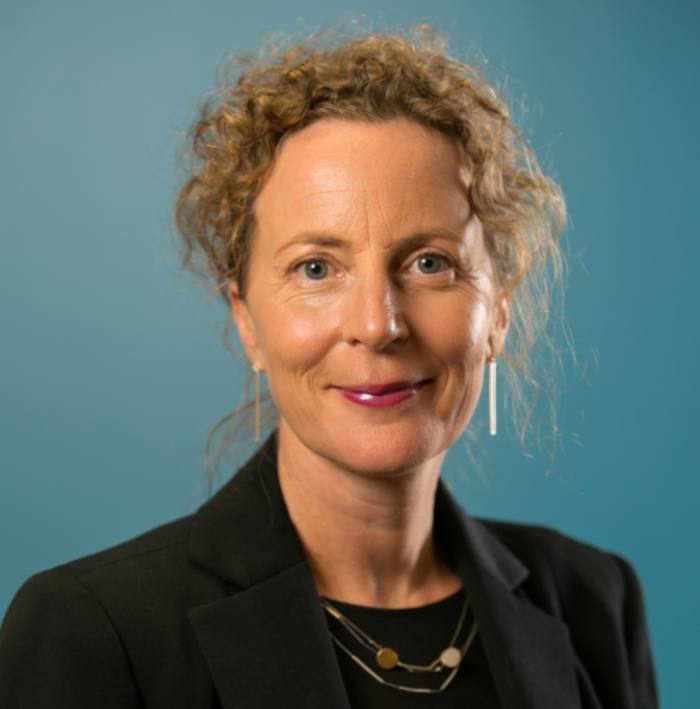 Source: SON Photographic
Coming home
The interesting thing about being a consultant and going into a number of different companies is that you realise quite a few of them are dysfunctional.
It can take large companies so long to make decisions and a lot of time is wasted. It makes you think, "Maybe I could run my own business."
I was very fortunate to be in a well-paid job prior to coming home. I had never bought a house and lived on company expenses while renting, so I had some money saved up and that gave me a window where I didn't need to earn anything.
This was 2006 and times were about to get very tough economically, but in some ways the recession was a great time to be a startup.
You had to get it right, because in those days there were fewer grants you could apply for. That meant you had to get the sales in. It was tough, but it gave us a more solid foundation because it was so tough.
I could have given up and headed back to London, but I wanted to prove I could do it. It was just determination – it wasn't logical really. I had set out to build this business and I didn't want to look back. Then we had some big highs that helped to keep us going.
Signing our first big client was a big deal and then getting our profit and loss into the black was a big day for me. Even having to pay tax for the first time, because we had made a profit and had no retained losses, was nice.
Getting the e-money licence was also a big milestone, and then I guess being approached by a company to buy us – 12 years after we set up – was a real significant day.
Selling my business
I had no plan to sell the business. I was just focused on our next goal, which was to scale up abroad after getting some initial European sales.
In the back of my mind, I thought an initial public offering to raise some funds might be an option down the road, but we were so far off that. So when a publicly limited company called EML Payments came along wanting to buy us, it felt like a huge jump forward.
The process just started with them ringing me and asking for a meeting. We had been competitors when we were in the shopping centre space, so I had met them before.
We had a healthy relationship, but I hadn't spoken to them for maybe two years and they rang out of the blue. I thought they were going to ask if we wanted some of their shopping centre clients.
Literally within two minutes, they came out with exactly what they wanted. The group's chief financial officer is Australian, so he was completely to the point. There was no tiptoeing around, they wanted to make an offer to buy my company.
I liked the fact it was an Australian company interested in buying us. I had worked there before and I like how they do business – it's very direct, and it's not all about your title down there.
I was committed to meeting the group chief executive, seeing what their vision was and figuring out if we were both going in the same direction. And we definitely were.
The deal we agreed was €6 million. I felt selling was the best thing to do for the company because it gave us the ability to scale quicker than if we kept growing organically.
We're still in the process of bedding into the new company, but I'm enjoying it. It's exciting to be at the table when making big decisions.
It might be about buying a target company, which means I get to fly off to somewhere like New York to have a look at the business, say what I think and if it's a good investment or not. That's really quite cool.
The bits that are harder to get used to are things like having less control over the destiny of the company. But working at that executive level and having more resources in Ireland – which we couldn't quite afford – is great.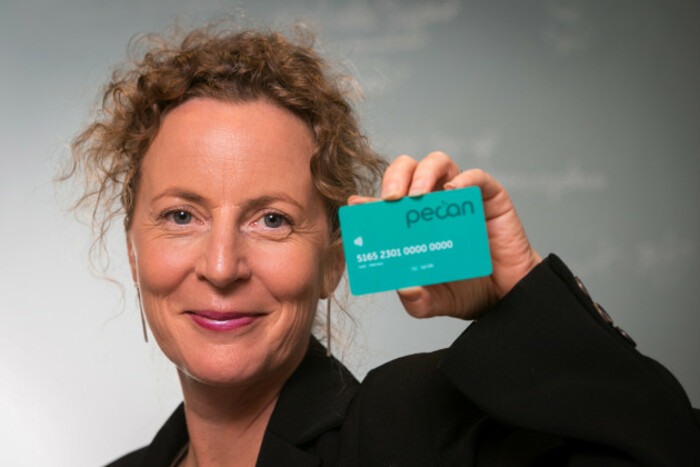 Source: SON Photographic
Negotiations
When you're going into the negotiation, before you even go in you need to decide clearly what you want. It becomes a game for want of a better word. And it's very easy to get caught up in it all.
You need to know what your showstoppers or deal-breakers are and be able to clearly communicate them. You might get to a stage where you feel you want the deal done no matter what.
I had a good offer on the table, but I wasn't afraid to walk away from it all. I was in the privileged position where I didn't go out to sell and we didn't have any cash flow problems – so we could walk away.
Then for the period after you close, you have to be very open-minded. It's not going to be what it's like before the deal.
Some companies might say, "You just stay there and run your company", but it's not that simple. You will need to adapt to a new structure because things will change.
I feel like I'm part of a bigger picture now, rather than just being by myself. That's not a bad thing. I still mind the business like it's my own, and that's because I still have skin in the game because the deal to sell included shares.
I'm committed to the merged businesses, but I would never rule out going back to square one and setting up a startup again. I loved it and I would go back with all I learned.
Knowing what I know now, I would have had a lot more focus early on. It's very easy in the early days to get pulled left right and centre when you're trying to get sales.
You might want to try three different business models, but you need to rigidly stick to a plan and not get distracted.
We were focused on the shopping centres and then someone would have an idea that consumers could top up a card and use it on the internet. Then we launched a product that had nothing to do with the other two ideas.
That was madness. You should stick to getting one idea over the line and not spreading yourself so thin.
Next up
It's strange thinking on a global level when we had for so long just thought on a European scale.
Obviously I've worked for these kinds of companies before, but never at an executive level. I'm going to take the opportunity to learn from those around me and see where that takes me.
And I'm going to use this time to pass on what I've learned. At the moment, I'm involved in an initiative with the Department of Foreign Affairs called 'Back for Business'. It's for entrepreneurs who are living abroad and want to move back to Ireland.
I take a table of six of them as part of the free initiative, meet with them, hear out their ideas and help set them on the right track.
People might feel like they can't move home because it's not a career move. But setting up your own business can make it work, and I want to give advice to people on how they can make it happen.
Nikki Evans is the founder of PerfectCard and a lead entrepreneur on the Back for Business programme. This piece was written in conversation with Killian Woods as part of a series on overcoming obstacles when launching a startup. 
Get our NEW Daily Briefing with the morning's most important headlines for innovative Irish businesses.