'Working Christmas is the norm for me. You just need to find a way to balance work and family life'
This hotelier talks about what it's like to work on Christmas Day.
IT HAS BEEN the reality for me for such a long time now, so I couldn't begin to tell you what Christmas is like without work.
Since I started in the hotel business, anywhere I've been working has been open on Christmas Day – and in the Newpark Hotel in Kilkenny it's no different.
Although I'm working for a lot of it, I really enjoy Christmas. It's a very special day and when you have kids it becomes even more important.
There's two small men in our family now – James is four years old and Evan is two. So first thing, Santa arrives and we get up and enjoy Christmas morning. We have a family breakfast, open presents and then I'll leave to come into work.
I'll spend a large part of my day ensuring everything is running smoothly and then I'll pop home on Christmas evening and enjoy dinner with my family
In the hotel industry, working Christmas is the norm. You just need to find a way to balance the work and family life.
When my boys get older it might not be as easy to slip out for a couple of hours because there might be more demands on me then. But it's not a stressful day in work. You're comfortable and ready for it because all the planning is done.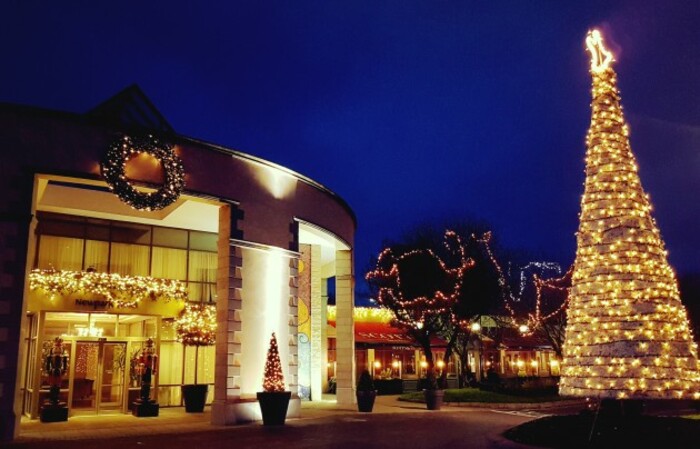 Source: Newpark Hotel
Balance
On Christmas Day, we will have close to 500 people in for lunch and for the past eight weeks we have been all booked out for Christmas Day.
We have our normal number of staff to service the business, but we're conscious of our employees' personal needs on the day.
So we only have lunch service from 12pm until 2pm, which means we can allow our team to finish up and go home for their Christmas dinner.
We have different shift patterns, so some staff will come in later in the day, others will be on the early start and we also need an overnight team in place for our guests staying.
We try and make sure that everyone has a period of time off to enjoy part of their Christmas Day at home.
In saying that, it's business as usual from our perspective because guests' expectations are very high on that day, and we want to make Christmas Day at the Newpark an extra special occasion for them.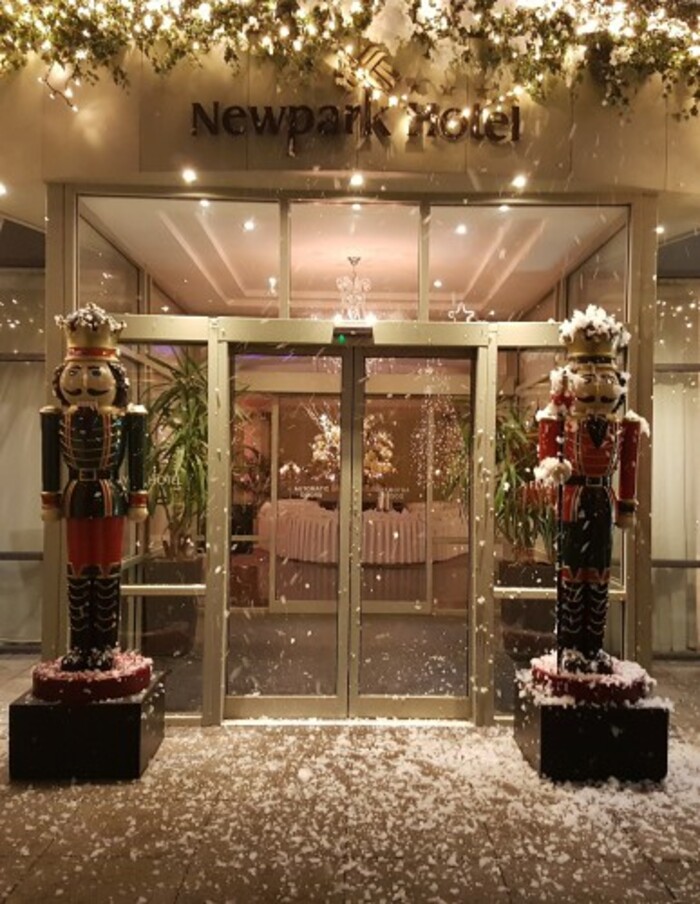 Source: Newpark Hotel
The day itself
Our residential programme at the hotel is open for guests to check in from the 23 to 24 December – and we pack in activities before the usual check out on 27 December.
There's the afternoon tea on Christmas Eve, followed by dinner later that evening and there's entertainment throughout the evening – on Christmas Day our entertainment schedule runs from 12 noon until midnight.
We have champagne breakfast every morning, with carol singers in the lobby on Christmas Day – there's also transfers to and from mass.
There's a pianist in the main lobby, but there's also live entertainment in the bar if you want to dance the evening away. We try and have a really nice range, with movie rooms and board games as well. Our St Stephen's Day schedule is the same.
In the period from 27 December right through until 6 January, we will have more than 2,000 people staying in the hotel. So we're well used to preparing for busy days like Christmas.
But on Christmas, we make a few extra little changes so that we're ready for every eventuality.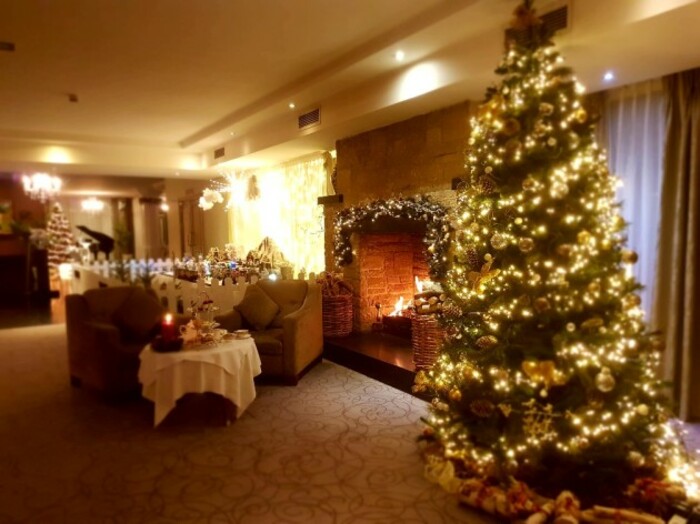 Source: Newpark Hotel
Hiccups
Having a successful Christmas period for us is all about building up the festive experience – how the hotel looks and feels to the guests.
We try and make it better every year, which means everything is under the microscope – right down to our Christmas decorations.
We invest more than €50,000 on just decorating the property for Christmas – the 'Newpark Express', our festive train set in the lobby is about €8,000 alone.
Thankfully, over the years, we've had no disasters on Christmas Day in Newpark.
But when in the throes of serving 450 to 500 people for lunch on Christmas Day, we've had families wander in looking for a table.
They would have no reservation but heard that the Newpark is open and popped on over for food. It's a difficult conversation to have with them – we don't want to say we have no space.
When they see the dining room and the extent of what's happening in the hotel, then it usually hits them how busy we are. In the past, after that, walk-ins have been so gracious that we were even able to find them a seat.
Sometimes the international visitors don't understand that a lot of Ireland comes to a halt on Christmas Day. But we will still operate on the never-say-no basis.
Mark Dunne is the general manager at the Newpark Hotel in Kilkenny. This piece was written in conversation with Killian Woods.
If you want to share your opinion, advice or story, email opinion@fora.ie.
read more on