How the 'little things' can help startup founders look after their mental health
This social entrepreneur delivers a masterclass in coping with stress.
IT'S ONLY NATURAL for startup founders to experience stress when they're trying to get a company off the ground.
We all experience it at some point in our lives. It's how we cope with stress that matters. Sometimes we have good days, sometimes bad.
It's important that business owners, particularly those in the early stages of a company, make time to look after themselves. That will help you build a healthier coping mechanism.
If you're not eating properly, forgetting to shower regularly or going to bed too late, then you're not dedicating enough time to your well-being and you run the risk of burning out.
Little things like going for long walks every day, eating regular meals and taking care of your hygiene will help bring a bit of order to your life.
I'm a clinical psychologist by trade and when I was practicing, I always recommended that clients set aside an hour each day to exert themselves. That could be through a fast-paced walk, swimming or another activity like training in the gym.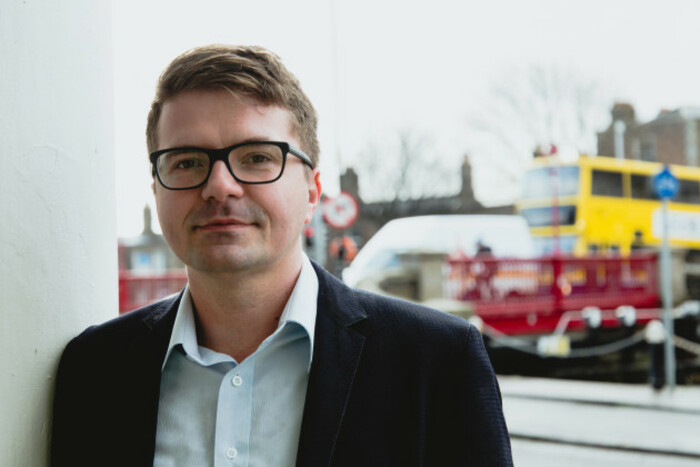 Source: MyMind
You should make an agreement with yourself to do something like that every day. It only takes an hour.
We have to remind ourselves that life is a marathon, not a sprint, so we have to pace ourselves.
When we take time for ourselves and strike the right balance between work and personal life, then we can last much longer and are more likely to succeed.
It can be hectic trying to build a business from the ground up. I'm a founder myself and set up MyMind just over 10 years ago, so I've been there too.
There are a lot of setbacks that come with a startup project, but it's normal. We learn the most from our mistakes.
My advice to anyone starting a business is that they should never be afraid to look for help and support from other people when they need it.
For example, it's common for startup founders to worry about their financial situation. There are a number of organisations that can help you ride through the initial funding phase.
It's worth at least checking out the various agencies and institutions like Social Entrepreneurs Ireland or Enterprise Ireland that might be able to offer some funding or grants that will help ease the pressure.
It's also important to remember to ask for advice from mentors and other startup founders whenever you need it.
Warning signs
If you haven't had any previous experience of mental ill health and aren't sure how to distinguish between stress and a condition like anxiety, there a number of red flags to watch out for.
If you start to develop negative thoughts – "I'm a loser, I'm worthless, I'm useless" – then you might start to feel very low. You might start waking up each day with a very negative approach and this attitude can lead to further negative thoughts.
This might manifest itself physically. Your body might start to build up a lot of tension. Certain muscles might be in constant pain.
All of this might be very early signs of depression.
When that happens, it is extremely important that you take a step back to examine your day-to-day activities and pleasures.
What little things am I doing for myself? Am I taking enough time to do activities that give me satisfaction?
For example, if you love food but are eating sandwiches every day, why not go to a cafe and order something you really like? If you like cycling, why not go for a bike ride?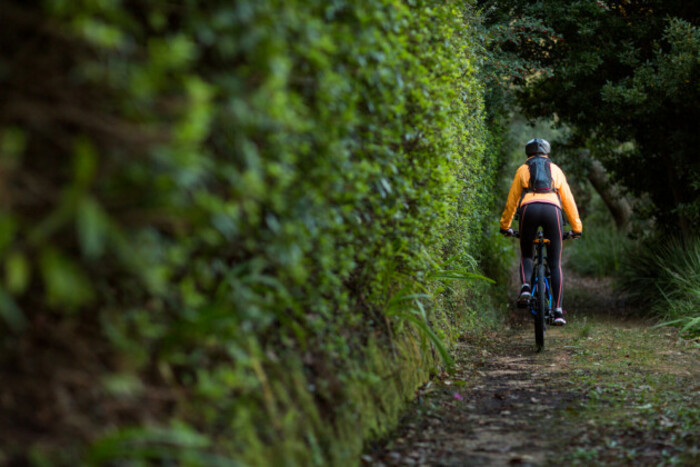 Source: ESB Professional/Shutterstock
Professional advice
If you'd like professional advice, then there are lots of mental health organisations that can offer support and advice.
For example, we have about 80 professionals on hand that mainly specialise in dealing with mild to moderate mental health difficulties. We provide services in 15 different languages.
At MyMind, you can book a face-to-face appointment or talk to a mental health professional online via video chat. Our online services can be the best option for busy people, who can have a session in the privacy and comfort of their own home without having to juggle a hectic schedule too much.
Your GP will also be able to offer you a basic mental health diagnosis and refer you to a specialist if you need it. The main thing is to not ignore the problem.
Krystian Fikert is the CEO and founder of MyMind. This article was written in conversation with Conor McMahon as part of a series of masterclasses with some of Ireland's most influential business people.
If you want to share your opinion, advice or story, email opinion@fora.ie.
If you need to talk, contact:
Samaritans 01 116 123 or email jo@samaritans.org
Aware 1800 804848
Pieta House 1800 247247 or email mary@pieta.ie
MyMind 076 680 1060
read more on