'Business owners often say you shouldn't hire your friends, but for me it makes sense'
This PR agency founder says she preferred to work with people she'd willingly spend time with socially.
ORIGINALLY I DID a degree in journalism and worked as a freelancer for a couple of years before moving into more in-house communications roles.
Before setting up my own company, Alice PR & Events, I was with the same agency for eight years, starting at account-manager level. By the time I left, I was executive director and essentially second in command to the managing director and owner.
However, I left the secure agency job to do communications on a freelance basis – not because I had some unique product idea or eureka moment, it was more that I had reached a stage where I wanted to become my own boss and have more control over the clients I was working with and the type of work I was doing.
It was a fairly impulsive decision to leave in the summer of 2015. There was no master plan. I didn't really say that within a year I'd like to have my own company or anything, I just decided that I would do consultancy and freelance work for a while and see where that took me.
In the end, it became busy very quickly and I was able to grow my consultancy work into a company within a couple of months, which was great.
Freelance to business owner
When I finished up in my last job, because I did it somewhat impulsively, I didn't have a huge bank of savings. I remember I spent about €1,000 on a laptop at the time, which was a good chunk of what I had in the bank, and I went home to my parents' house in Tipperary for a week for a break because I couldn't really afford a proper holiday.
During that week, I somehow managed to smash my new laptop and lose most of the contacts from my phone all in the space of 24 hours. Not ideal considering I needed them for work.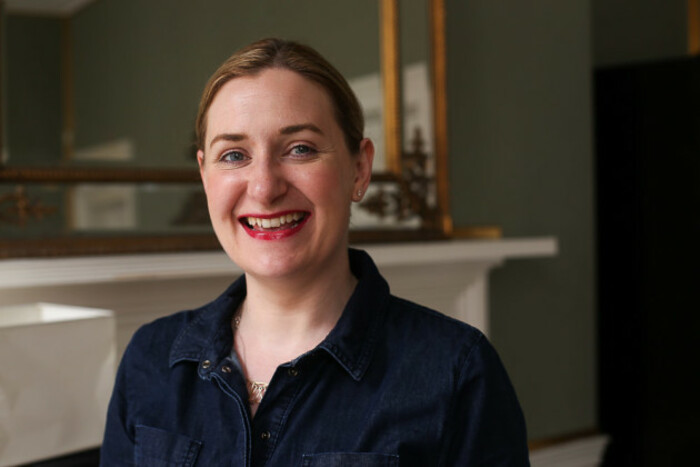 The first month was a bit tough because I had no immediate source of income, and I was back to living like a student, nearly asking my parents for help with rent. Obviously, there was also a bit of uncertainty about whether I'd get enough clients to make a go of this or not.
But, thankfully, everything picked up and it was exactly this time last year that I started feeling confident that this could be a business in its own right and not just me working by myself on a consultancy basis.
I was working on a big client event, Career Zoo, at the time – as a consultant – and it became apparent I needed somebody else with me so we could take on big projects like that without letting other clients down. So an old friend and colleague of mine, Ciara Murphy, joined the team on a part-time basis last autumn and five more people have joined since.
I think building up a team around you that you trust at that early stage of a business is vital. You often hear business owners saying you shouldn't hire your friends, and I can understand that if you're running a 500-strong workforce that might not be the best approach.
However, of the seven of us on the team now, I knew and had previously worked with nearly everyone in some guise or other before they joined Alice – so I was confident about the quality of their work and that they would be a good fit for the company.
Heading up a company is still quite new to me, but it's great to be able to have a friendly and informal atmosphere in the office and to have people around who I willingly hang out with socially.
I've tried to come up with flexible working arrangements that suit the team, and I've never felt the need to have all of us working out of the same office at the exact same hours every day of every week. In fact, the seven of us have never all been in the office at the same time.
Two of the team have young families, so they work from home and work part-time hours. Coming to arrangements like that has allowed us to keep costs down, but it has also really helped in terms of being able to bring people onto the team who I really wanted.
Being a boss
As the company has grown, I've been incredibly lucky in that I haven't faced any huge challenges or setbacks. I do feel pressure now that there's a team of seven of us, though, and I'm responsible for paying people's wages every month. I need to make sure I am running the business in a way that ensures the wages are always there.
PR can be a very up-and-down industry. You can get a big contract that's just for three months and you're incredibly busy during that time. But then you could be looking further down the line and wondering if you'll have enough work by the end of the year. Things can come and go in a very fast-paced way.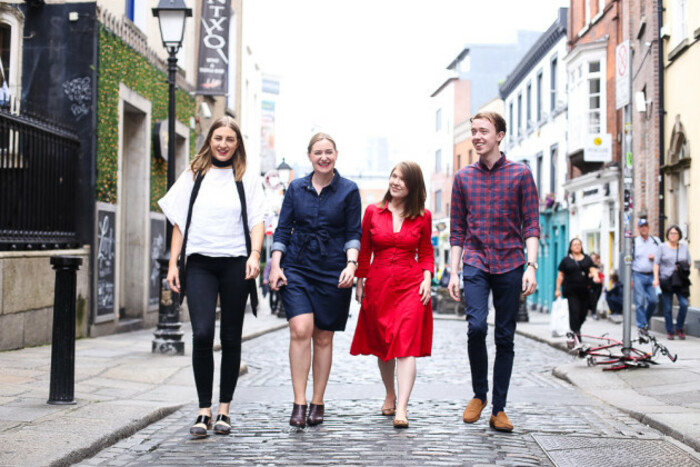 Until you get to a stage where you have a lot of retainer clients, it's a bit hard to predict your income from month to month. That's a significant challenge of running the company, especially one in PR.
There are definitely a lot of PR agencies in Dublin and throughout Ireland at the moment – I can't keep track of how many firms there are myself, and I'm in the industry. Honestly, it can be very hard for us to compete with a PR firm that has a workforce of 40 people or a really established reputation and partner agencies across the globe.
That's not going to be a space we can compete in, particularly when it comes to closed pitches for big commercial contracts or certain public sector tenders. It can be tough to get your foot in the door because, by virtue of our size and the fact that we're only around for the past 15 months, we are almost overlooked immediately.
However, I think our size is actually our competitive edge because any client that works with us gets personal attention from the top down. There's not a single client account that I'm not personally involved with and all clients benefit from working with senior team members with lots of experience and diverse skills.
Master plan
As I said, I've never had a master plan for the business. Our main focus has been on getting and keeping clients, rather than making plans way into the future.
I don't want to grow Alice into a really big business in terms of the size of the team. I actually really love working in PR and working closely with clients. I want to continue to do that myself rather than getting to a stage where there are 20 employees and suddenly all I'm doing is administration and staff management.
I would, however, love to grow the business to a place where it is financially secure and sustainable – that we can move beyond month-to-month planning.
One of the things we've tried to focus on from the start is working on projects that excite us and that we feel passionate about. Hopefully, we'll never be in a position where we have to take on clients we have no interest in working with just to pay the bills.
One thing I've always thought about PR is, to do it well, you have to really believe in what you're doing and what you're promoting.
Martina Quinn is the founder of Alice PR. This article was written in conversation with Killian Woods as part of a series on unlikely entrepreneurs.
If you want to share your opinion, advice or story, email opinion@fora.ie.