'I found myself in New Zealand thinking, what am I going to do with my life?'
After stints in construction and door-to-door sales, this teacher set up an online study-notes service.
WHEN I WAS in secondary school I always knew I wanted to do science, but I wasn't sure exactly what branch.
So to keep my options open, I did a general science degree in Trinity College and once I got into second year, I decided zoology was my thing. Funny enough, I'm actually afraid of animals – I won't even hold a dog or cat in my arms.
Thankfully in zoology you're dealing with dead animals and dissections, so it's more theoretical.
Once I finished university, I spent about 12 months travelling. I had learned about all this stuff, so I wanted to go to South America and apply my knowledge.
I also did other bits and pieces here and there on that year of travelling, working as a labourer on a building site and even selling mobile phones door to door in the suburbs of Melbourne.
When I was on my travels, after about five or six months I found myself in New Zealand thinking, 'What am I going to do with my life?' I like to think I can see what's coming a year ahead, but I didn't know what I was going to do when I got back to Ireland.
It was at that time I thought about what I actually enjoyed in life. That brought on the idea to get into teaching and led me to set up my own education startup called Studyclix – an online learning resource for secondary school students and teachers in Ireland.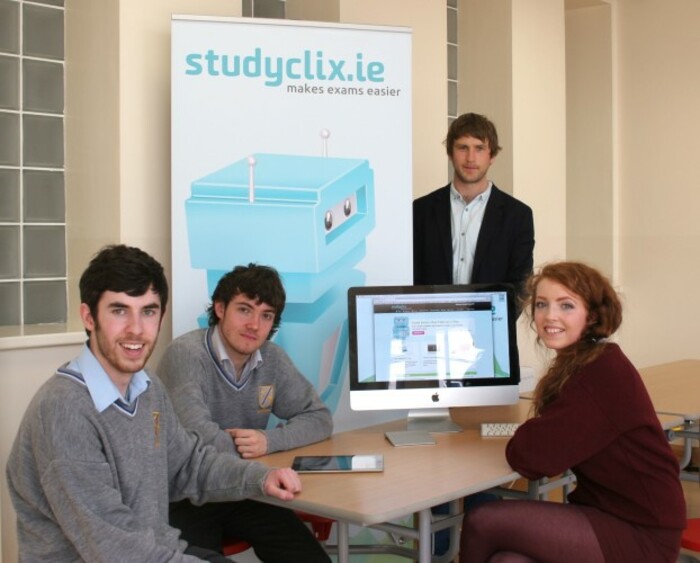 Source: Studyclix
Sligo via Australia
Once I had made the decision in my head that teaching was something I wanted to do, I did a higher diploma in further education in Trinity College.
However, I figured I may as well try my hand at a couple of things before going straight into teaching. I knew none of these things would be long-term, it was more about trying different challenges before starting teaching.
Even though I'm not artistic, I would be quite creative. I can't draw, I don't write poetry and can't play music, but I have a lot of ideas.
Any time I walked around Dublin and saw ads on a bus, I always thought I could do better than that. So I thought why not try it and became a copywriter in an ad agency.
It involved me writing radio, TV and billboard ads. This was during the peak of the Celtic Tiger, and it was nice to see how advertising worked up close and learn a lot about marketing.
I did that for two years, but then I decided to leave my secure advertising job to follow through on one of my ambitions and cycle the coast of Ireland.
I remember one day I was cycling along in west Cork listening to the radio on my bike and suddenly Pat Kenny was discussing that Ireland was in a recession with its third quarter of negative growth.
Lots of thoughts were going around in my head – I was thinking, 'I've just given up a job to cycle around Ireland for fun'.
By the time I was up in the west of Ireland, I was very lucky to get a job by chance as a teacher in Enniscrone, Co Sligo, and as soon as I started teaching, that's when the idea for Studyclix came to me.
Launching my business
I was surprised when I went back into school as a teacher that things had changed very little since I was a student myself.
The internet had overhauled pretty much everything, from the way we meet people to the way we socialise or book flights, but education hadn't really changed at all.
So straight away I knew there was a huge opportunity to build something that would be used by students and teachers in Ireland.
From the very beginning, myself and my business partner Keith Wright never looked at Studyclix as something that would make us millions of euro. It was about building something I would use and lots of other teachers could use as well.
In the early days, because we had jobs and didn't really have the pressure of trying to make ends meet, we could offer the service completely free in the first year so we could learn from our users.
We found it spread quickly because students and teachers, who are our customers, are all in the same tight-knit networks, which made referrals so strong for us. Now we have 120,000 students registered with us and 25,500 teachers.
It isn't just online exam questions and answers by topic that we provide. I feel we've built an online community of teachers and students, so it's a very social experience with a forum that is similar to Boards.ie.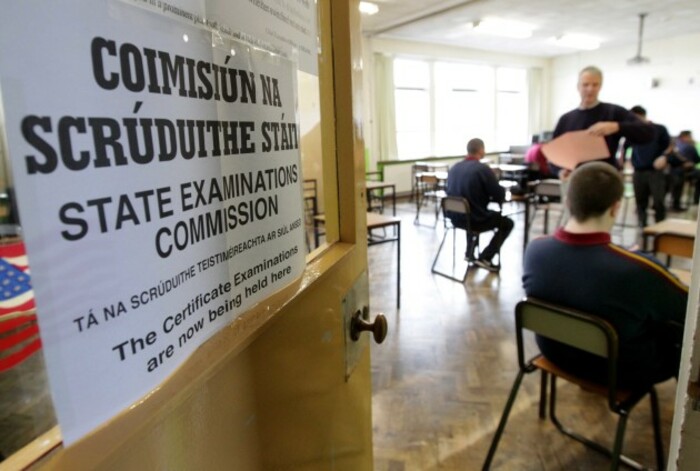 Source: Mark Stedman/RollingNews.ie
Next for me
In recent years we have had some standout moments like expanding the business into Australia.
We found we were getting a lot of users from Australia and from all over the world who try to join the Irish service and ask us if we provide a service for whatever exam system they do.
So we decided to try running the business in one new market and identified the state of Victoria in Australia as our first test area, because it has a similar population size to Ireland.
Our goal now is to be in five markets by 2020, and at this stage we have three areas in the pipeline, with Victoria as the first one.
It's going really well over there and it's exciting to get emails from people on the far side of the planet getting use out of the same idea we had years ago.
We may eventually go down the route of franchising in other countries. Since July last year we've been doing it ourselves down in Australia – and it has definitely been difficult.
For example, we are at a conference next week and to organise it all and have the staff briefed is tough. It means taking a lot of calls at 11pm to get around the time zones.
Work/life balance
I'm on a reduced timetable at the moment so I can focus half of my efforts on teaching and half on the business.
The work can be draining, but I've found a happy medium – it definitely takes a lot of support from your family.
I have two young children and spending time with them allows me to completely zone out – especially when I have a one-year-old hanging off my leg.
Surfing is also really good for that. I love to surf and would do that three or four times a week, floating out on the water for up to two hours with no connection to the internet.
People talk about mindfulness and all that, but I for me I think surfing is mindfulness that I've been doing for 20 years now.
When I'm in the water, it allows me to feel disconnected from what's happening on the land and in my business. You can really switch off.
Luke Saunders is the co-founder of Studyclix. This article was written in conversation with Killian Woods as part of a series on unlikely entrepreneurs.
If you want to share your opinion, advice or story, email opinion@fora.ie.
read more on