'I got into property because I thought it was easy money. But there is no such thing as easy money'
This tailor followed in his father's footsteps at a retailer synonymous with Irish menswear.
MY FAMILY HAS been in the tailoring business since long before my time. In the 1920s, my grandfather started out in the industry and my father followed him into it in the 1950s when he set up his own business on Capel Street.
I remember, from the age of 10, I used to get the bus in after school and work in the shop. I'd sweep the floor, pull the tacking threads and go get the messages.
I just did what needed to be done because that's the way it is when you're a messenger boy. I always enjoyed being around the shop and it was a natural progression for me to follow in my father's footsteps.
I left school when I was 14 and went to study tailoring and textiles at technical school on Parnell Square.
I was still a young fella, only about 16, when I finished there and went straight to work in the factory on High Street, which is near the Thomas Street area.
Then in the late 1960s, I went to work with my father. Eventually, myself and my brother took over the business from him.
I never really flirted with any other job – I didn't know anything else. But I always say that if I wasn't in this line of work I would have ended up in some role where I dealt face-to-face with customers, probably as a manager of a hotel or head waiter looking after people.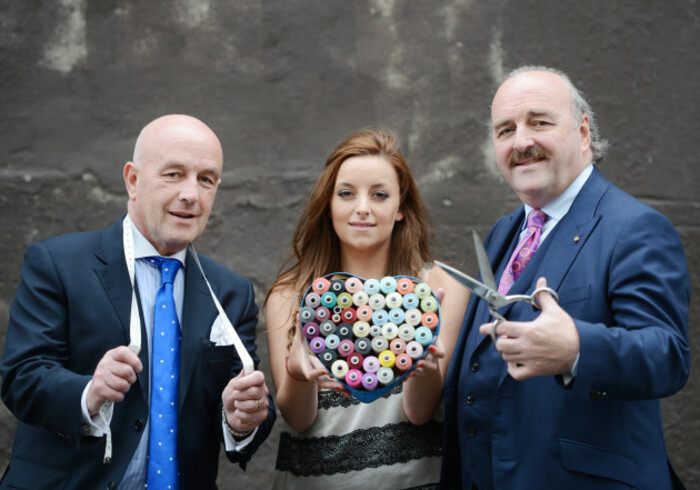 Source: Sasko Lazarov/RollingNews.ie
Making a mark
There was no formal moment when I took the reins at the business, it was just handed down over time in the 1980s. My brother Adrian is in it with me as well and he owns our store on Pembroke Street and in Galway, which both fall under the family brand.
Since we took over from my father, I feel like we've put our own stamp on the whole business and changed the place around.
At one time, the business was only about made-to-measure suits and I brought the business away from that 1980s and introduced the off-the-peg side of the business and more recently the online store.
The 1980s also marked a bit of an expansion for us because with my brother Adrian, we opened a our second store on Lower Pembroke Street.
Then in 1984 we moved into our third place on Wicklow Street and started catering for some high-profile clients like Pierce Brosnan and Richard Harris.
We still had the small place on Capel Street during all this, but then, about 20 years ago, the AIB branch on the street went up for sale. So we bought that lot and moved the original store into it.
Since the expansion, the name of Louis Copeland has become synonymous with suits. There was no secret to making that happen, I just think if you're retailing since 1950 it just catches on over time.
We always got a lot of PR. Anyone in the media, if they want a comment on men's fashion, they would contact us because there aren't many independent male fashion retailers out there.
Also, they know they can pick the phone to me and there won't be any secretaries or barriers to get through.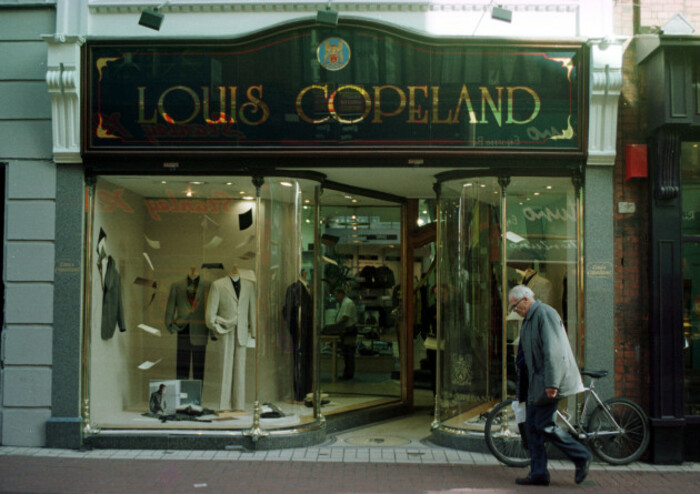 The recession
When the downturn came, I probably went down 50% in turnover – it was pretty dramatic, but we held on. We had to renegotiate with our suppliers, we took smaller margins, talked to our staff and cut what needed to be cut. It was all about survival.
One of our strengths during that time was that we had a background in manufacturing, so I would have come up the hard way.
Most buyers wouldn't know what is underneath the bonnet of how a garment is put together, so that meant I could see the better fabrics to buy, the better make and what's going to last.
So instead of buying these high-profile brands, we have developed our own Louis Copeland brand and now we don't have to pay over the odds to have the big names in our store.
In truth, the last six or seven years were the toughest I've gone through and, like a lot of people, the biggest mistake I made was I got involved in buying a few apartments here and there.
The biggest lesson I learned out of that was to stay in the game you know – stick to the knitting as the old saying goes. I didn't get bad advice from anyone, I just had a bit of greed and I thought it was easy money. But really, there is no such thing as easy money.
I think we all got complacent when things got easy. People took other people's word and paid what they looked for without negotiating. You never questioned what suppliers were giving you, but as things got tight you soon learned.
Things are starting to pick up again, people will get buoyant and opportunities in property will probably come up again. Maybe in 15 years time the same thing will happen and people will feel the same pain.
My advice to people is not to delve into something you don't know about. If I had stuck to what I know in and out, I wouldn't have lost money on property. Not that I bought that much, but I did make mistakes.
I think the greatest example of good business is what Michael O'Leary has always done. Even in the good times, he kept a tight rein on expenses and I think a lot of businesses didn't do that and paid for it when the recession came.
So I've learned that I need to be careful with expanding and look after what I have. You could have 40 shops, but you could be losing a lot of money as well, while you could have one shop and make as much.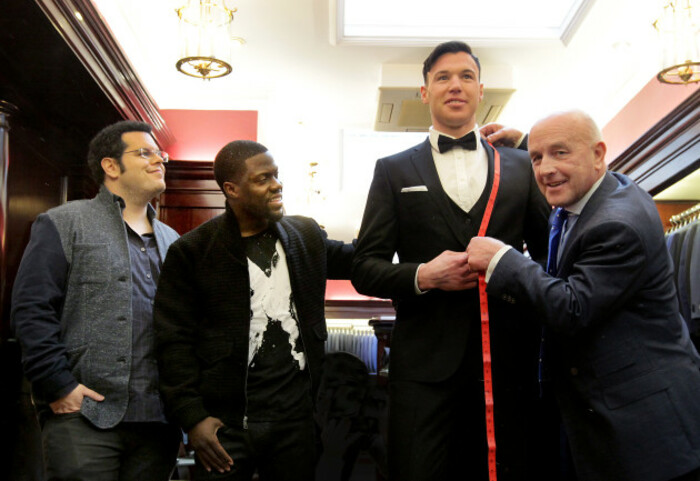 Source: Mark Stedman/RollingNews.ie
Proud
In all my years, what I'm proudest of is that I've maintained a high level of service. It's the most important thing in my business and getting it right can be as simple as eye contact and a smile.
I'm on the floor all the time on Capel Street because I don't actually have an office as such, so I'm always meeting and greeting people.
When you're on the floor, you get to know what people want and what sizes are right. It's all well and good being a supplier and knowing what you like, but you have got to know what the customer wants.
I enjoy that hands-on approach and learned it from my father. It's a simple lesson, but he taught me to treat people how you would have them treat you.
It's still a six- or seven-days-a-week job. Even at 67 years of age, I'm working those days and hours. But I enjoy what I do so it doesn't feel like work.
I still have the energy for it all. Before I come in each morning I go to the gym at 6:30am to do an hour before I start in the shop. Every day is a different one, and I'm meeting new people and I still get a good kick out of it.
I have no age or year in mind that I'm going to step aside. I think when I kick the bucket, I'll just be carried out and then my son, who is in the business, and my brother's son will take it all on.
Louis Copeland is the co-owner of Louis Copeland and Sons. He is hosting the Made to Measure event in March, when customers can get advice from tailoring specialists.This article was written in conversation with Killian Woods as part of a series on business mistakes and what can be learned from them.
If you want to share your opinion, advice or story, email opinion@fora.ie.
read more on