'I asked myself, why should I stay as CEO? The only reasons were control, ego and power'
Former aviation boss Pádraig Ó Céidigh delivers some of his life lessons in leadership.
AT AGE AROUND 12, I worked in a local factory in Spiddal on Saturdays, making Crolly Dolls. Those dolls used to be exported all over the world and were in high demand.
Even then, I was always challenging myself: "Can I do it faster?" I'd time myself. "Can I do it better? Can we, as a team, improve?"
There was probably eight or 10 of us on the production line, each person doing their own thing along a conveyor belt but part of the overall process with a common goal.
If you were at the start of the belt, you could dictate the speed, so I always wanted to be at the start of it. I was always testing to see where there was a bottleneck.
"Can we change this a little bit? Can we make the production line more efficient?" I enjoyed that challenge.
And when we were going up to the bog cutting turf, carrying it in wheelbarrows or on our back, I'd be thinking: "Is there a faster, better way of getting this out to the boreen? Is there a better way of doing this?"
I didn't come up with a better way, but that was the way I was thinking.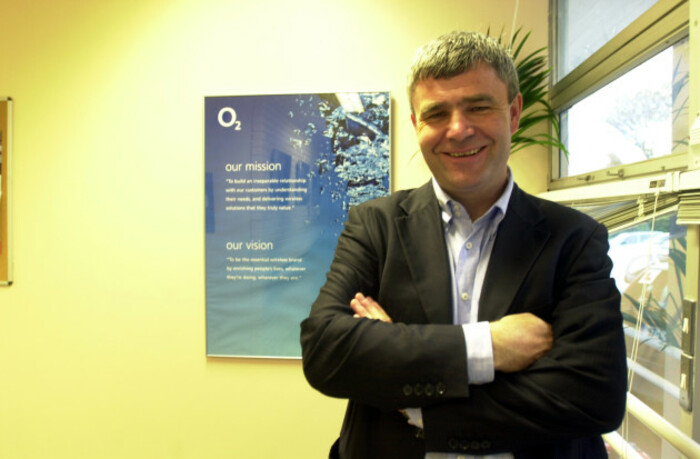 Source: Leon Farrell/RollingNews.ie
The 80/20 rule
In the early 1980s, an Irish summer college in Spiddal closed. I was chairman of the parish council and we tried to get someone else to take over running the school as it was a very important part of Spiddal's economic and social life.
As we could not get anyone to run the summer school, I decided to take on the challenge, so I went into partnership with another teacher. That summer, about 300 students attended the Irish courses; within three years, we had it up to about 1,000.
This increase in enrolment was due to two simple strategies. We created a first-class and unique experience for students to learn Irish in the Gaeltacht. The students became our best salespeople as they experienced our Irish courses first-hand.
We also built a strong bond with their parents. Then we created a database to communicate with all Irish teachers in the students' schools back home.
The 80/20 rule is incredibly important for leadership in my view. I thought there must be at least four teachers of Irish in each of the schools that each of those students came from.
So I did out a little sheet, got the students to give me their names, the name of their school, the address of the school and the names of four teachers – their own Irish teacher and then some of the other teachers in their school.
Using the database, I sent out a letter to the teachers, saying: "Conor was in Coláiste Connacht last summer. You are teaching him. He got on really well. If you want to ask him about anything, he'll tell you all about it. And by the way, here are 50 brochures you might give out to your classes."
And that triggered it. Little things like that made a huge difference. If you provide a first-class service, your customers are your best salespeople.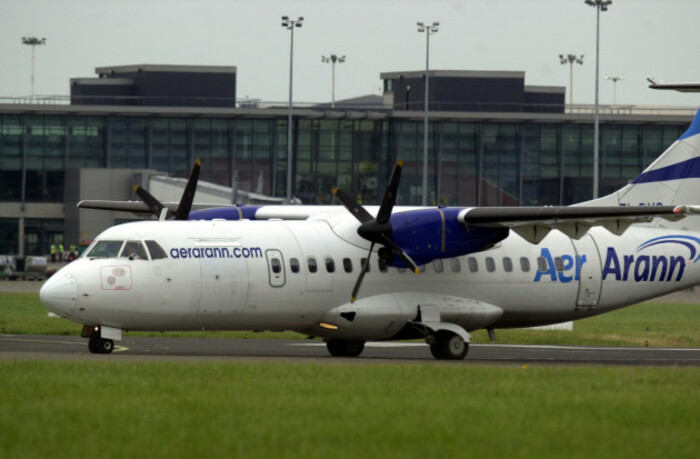 Source: RollingNews.ie
Leadership
In 2006, I pulled out of running Aer Arann on a day-to-day basis. It was not hard for me to step back. I asked myself: "Why would I stay in as CEO of this company?"
I made out a list of reasons: control, ego, power. They were the only reasons. It was my call.
But I said: "If I were working in this company, would I want as my leader someone whose characteristics are driven by control, ego and power? No!"
To me, control, ego and power are not key characteristics of a good or a great leader. What good leaders do – and what I've been trying to do all along, even when I was teaching in secondary school – is to create the environment in which people can actually be leaders.
You don't block leadership, you don't create leadership, you enable leadership. Leadership to me is a see-saw, the balance between on one side caring and the other side daring – and you are always swaying between the two.
It is within that sway and the extent of that sway that you can in hindsight truly measure the level of risk – and I emphasise in hindsight.
Leadership comes from the inside out. You cannot be your best at leadership unless and until you lead yourself first and you have got to know, when you are leading yourself, what are your motivators.
What are your drivers? What is holding you back and what is allowing you to go on? You have got to learn to understand how you think, how you reflect and your decision-making process.
Pádraig Ó Céidigh is an independent senator and the founder of Aer Arann Express. This article is an extract from It's Who I Am: Conor Kenny In Conversation With People Who Discovered Their Purpose and Passion, published by Oak Tree Press.
If you want to share your opinion, advice or story, email opinion@fora.ie.