'You need to sit in an office and go through some crappy jobs before you can run a business'
After years fixing problem projects for funds industry giants, Kevin Deasy decided to launch his own startup.
THE ENTREPRENEURIAL SPIRIT in my family comes from my grandparents. One side ran a pub, a butchers and a farm, while the other had a pub and travel agency.
I was brought up surrounded by those businesses and saw how they ran day to day. But the entrepreneur gene skipped a generation and my parents went down the civil servant route.
My mum was a teacher and my dad worked in accounts and administration, but that wasn't the right path for me. I went to university in Limerick where I studied business and Japanese, did a bit of economics and then I finished up by completing a course in personnel management.
I left college still half wondering what I wanted to do. I know it's not for everyone, but I decided to do investment banking and move to London where all the activity was.
After I moved over, I got a job with Deutsche Bank in the UK and they sent me to their operation in Frankfurt where I spent two years. I was an internal consultant, which led me to come back to Ireland to work in funds services.
Basically, my job over here was to parachute in as a program manager and fix problem IT projects. I would be sent in to firefight and get it all back on schedule.
I ended up back in London at another funds company helping with operations control projects behind schedule and then went on to work for Barclays Capital to do the same thing.
One of those jobs was to help wind down a bank after the crash, and after that I was tired of financial services. I felt like I had accomplished what I could in the sector and wanted a new challenge.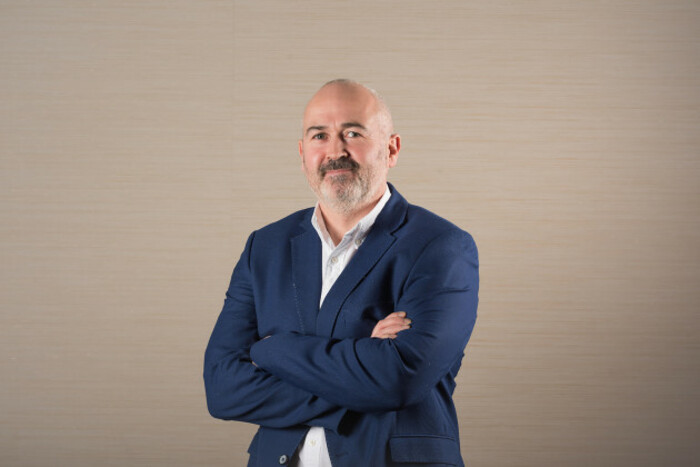 Source: Black Diamond Photography
Starting my business
I went into the IT industry, which brought me over to the US where I split my time between California and Ireland for the best part of two years.
But for those few years I was sitting on an idea for my own business – an accounting solution for contractors. So, I had the idea for Accounting Pro, but I held off for a while because I got a call from someone at one of the largest management consulting companies in the market. They needed help with one of their major programs.
It had to do with one of the big four banks in Ireland that was going through a massive remediation of their processes. Even though I had stepped out of banking, they hit me at the right time.
They said, "We have this huge challenge to upgrade the credit card systems for Ireland and the UK. We had a guy in doing it, it didn't work out and we need someone to hit the ground running. We're so far behind budget, will you do it?"
Basically, without thinking about it, I said "yes". I liked the idea of the challenge. That held me back from going straight into Accounting Pro, but at the same time I was doing my research.
So, the idea stayed in the back of my mind until eventually, in November 2016, I went for it. But there was a foundation of work I put in before that. Even though I had been a contractor myself, I wanted to ensure I had the complete picture.
I met with contractors in Ireland, then I went around the UK and talked to people to find out where the real pain points are. The services out there were solutions for accountants that suited accountants and weren't necessarily something built with the contractor in mind.
I wanted to create a system that helped contractors, but also informed them about the accounting process and helped them make the right decisions. That's stuff like pension advice, discounted healthcare options and setting up bank accounts for your limited company. What we're trying to do is give people information, educate them and provide lots of free add-ons.
In November of 2016, we started the business, but we waited until May to be actively trading. We made sure we had all our ducks in a row and then pulled the trigger. We focused on interacting with potential customers, made our presence known and then started trading.
Getting up to scratch
I think you need experience in business to stand a chance of making it. People might look at Mark Zuckerberg, who made it with little experience, but it won't be like that for most.
You need to sit in an office and go through some crappy jobs before you can build yourself up a bit to make it to the level where you can launch and run a business. That's because it's really, really tough.
For example, at Accounting Pro I initially wasn't an expert in doing sales, but I've had to brush up and have hit the books to get myself up scratch so that I am now effective in sales.
You don't have a business without sales. I deal with people all the time and they're talking about dealing with their Local Enterprise Office or Enterprise Ireland and going to get seed funding.
For me, those people are just going around with ideas as I believe you don't have a business unless you generate sales. So, the big thing I wanted to do was make sales as soon as possible and I researched how a startup company goes about generating sales.
To get sales I read a lot and watched a lot of stuff on YouTube, believe it or not, to learn about how you make sales.
You can't ring up people and say, "Hi, my name is Kevin, I've got Accounting Pro, we do all of this stuff. Do you want to use it?"
What we did was got in touch with people who deal with contractors and asked them what their issues are and what their problems are from an accounting and payroll perspective. And then we were able to figure out how we could help and solve the problems that they faced – this helped us a lot in gaining market traction.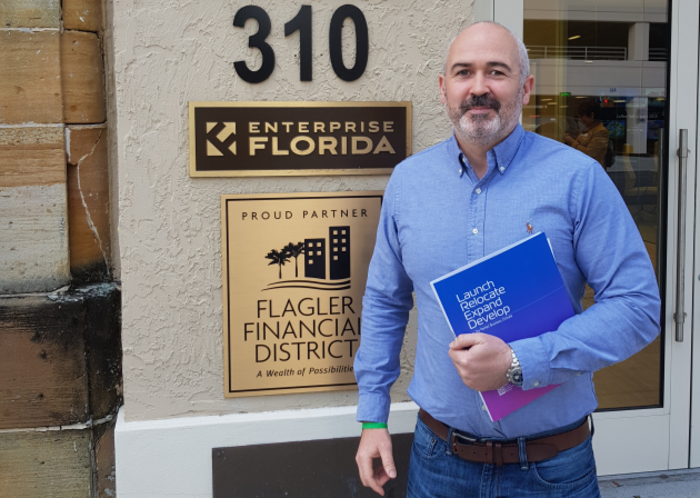 Source: Accounting Pro
Mistakes
There are some really bad things I see going on in business at the moment.
People are spending an awful lot of time chasing the dragon. They're looking for funding from venture capitalists for ideas when I think you prove your business by making real world sales first.
If you're an investor with a tonne of money and someone says to you, "I've got a great idea", the first question you will ask is, "how much have you sold yourself and what level of money have you committed?"
If they say, "I haven't made any sales or put my own money into it", it's alarm bells for investors. They want to know if founders and business owners have skin in the game, and if you don't they won't be interested. Full stop.
[embed id="embed_2"]
New businesses can also get very distracted to get their hands-on funding from their Local Enterprise Office or Enterprise Ireland. New business can go through a whole detailed process and end up with not getting assistance.
As a startup, you might go through that process and fail, and all that time is now gone. So instead of focusing on getting sales, you may have invested all this time and effort with your new business, and you mightn't get anything out of it. So you need to be careful when plotting this course.
I think we've done very well in our first year as a business though. We have good turnover, made a profit and no debt. We're prudent as well and have also taken on staff.
There have been problems as well, of course. Staff retention is an issue young businesses have, with people joining you and leaving quickly because they got another job.
That can be tough to deal with because not picking the correct staff early on is the biggest mistake you can make as an early-stage business.
These are challenges rather than problems I suppose, and we're working through them.
The future
One big moment in the business was being nominated in the Irish Accountancy Awards in their innovation and technology category. At that stage, we were only in existence about nine months, but we still got nominated.
But our first big day was being put on the preferred supplier list of a global contractor service. We went up against everybody in the market and were just trading a few months. We had to go through a whole process of interviews and we got it.
I like to win, but nobody wins all the time in business. There have been a couple of big clients and we thought we had progressed things to a stage where we could land a deal, but it didn't work out. You have to take that on the chin and think about what you can learn from those near misses.
We finished our first year of trading and we've done quite well to be honest.
The UK operation is also open and doing some trading there, so with the business ticking over what we want to do next is bring in some form of investment or a strategic partner.
But that will be a long process. We want to find the right people to work with and need to find someone who has knowledge we can leverage off because I don't know it all.
We could do with some director-level or strategic assistance, which would allow us to grow quicker in the UK and ultimately go to the US.
The US is where it's at for our business. We need to be there and I think we can do that by 2020.
Kevin Deasy is the founder of Accounting Pro. This article was written in conversation with Killian Woods as part of a series on business mistakes and what can be learned from them.
Sign up to our newsletter to receive a regular digest of Fora's top articles delivered to your inbox.