'When my dad was let go, I remember thinking I never want to be in that situation'
Seeing his father lose his job inspired Keith Moran to one day set up his own business.
I GOT A good feel for business from working with my dad. He was a self-employed draughtsman for most of my younger years, and I was regularly there to hold the measuring tape for him.
I worked with him in the evenings and at weekends, going around to survey sites and examine houses that were getting extensions. The main thing I liked about his job was that he was the master of his own destiny.
He had previously worked at an engineering firm, but in the 1990s when things weren't going great he was let go.
I remember the day he told me. He collected me from school and, of course, he was nervous about telling me because it was upsetting.
I was 12 at the time and remember thinking that I didn't ever want to be in that situation either. I wanted to be the master of my own destiny. And when he was brave enough to set up on his own, that showed me the path I could take.
For the rest of his career, he was self-employed and provided a living for his family. I learned many basic business lessons from him. I saw that across the board, people deal with other people that they like, and that's half the battle in business.
I also got a great feel for how to treat people from my dad, and I saw that if you're nice to people and give them what they need, usually they'll come back for more. He never built a massive business, but he created a good reputation for himself.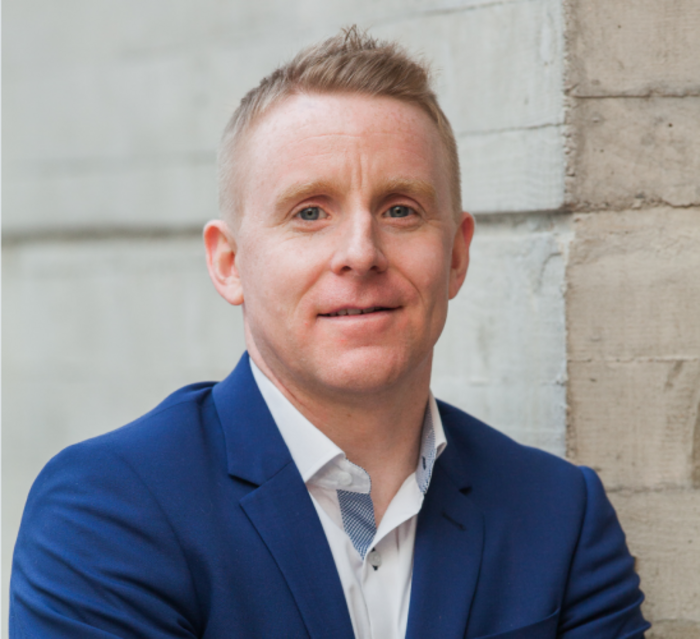 Source: SL Controls
Setting up our business
Straight after school, I went to college to study business and accounting after getting bad advice from a guidance counsellor. My gut told me it wasn't the best decision for me, but I went with it anyway.
I ended up dropping out of the course after Christmas because the number crunching was too heavy – it was a bit mundane and just wasn't for me.
I went back to study engineering in September, but to pass the time in between I worked for six months with a building company, mainly roofing small extensions in the middle of winter.
It was actually during my engineering course that I met Shane Loughlin, the co-founder of our business SL Controls – a software integration firm which is headquartered in Sligo.
He was one of my lecturers at IT Sligo when I was studying electronic engineering. He had started lecturing after taking a sabbatical following an industrial accident.
Shane had worked in a company for a good number of years before that sabbatical and, by chance, I ended up working in a summer job at that same firm building electrical control panels.
Then Shane came back into that business and was tasked with setting up a systems integration department.
I had two years left in college, but Shane asked me would I consider working for that department he was setting up. I ended up working with Shane for nearly two years while finishing college part-time.
By that stage, the company we were working for was taking a different slant, and we felt they weren't completely committed to our department. So myself and Shane spent a few weeks chatting and looking at where the opportunities were.
I felt there was a gap in the market for software systems integration at the machine and equipment level, so at the same time we both handed in our notices and a couple of days later formed SL Controls in May 2002.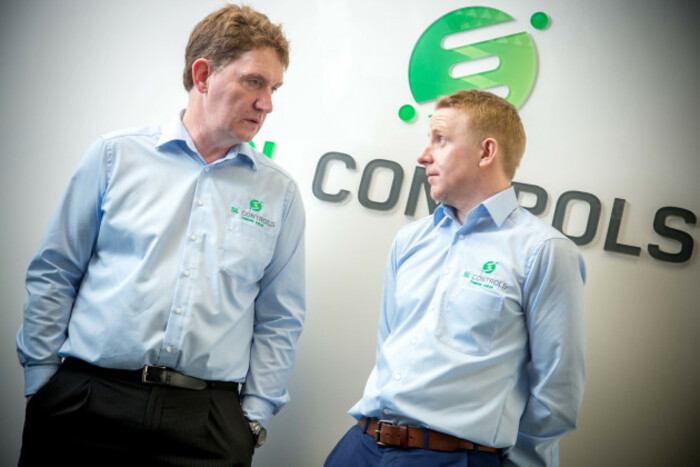 Source: James Connolly
Starting out
The way we set it up was Shane looked after the technical side of things, and I looked after setting up the business itself. We initially set up in the kitchen of a house that Shane owned while we were waiting for a county enterprise unit to be ready.
It was never a question whether or not we would set up the business in Sligo. Back then Shane was forward thinking and could see that, when it came to tech businesses, you can work from anywhere in this industry.
That wasn't a popular opinion when we were setting up SL Controls, but he could see it back in the early 2000s.
And even though we were a small tech company in Sligo, we saw no reason why we couldn't supply our service to big foreign multinationals.
At the very beginning we were quite lucky and won a contract from Hewlett-Packard, and after that we managed to sew up a deal with the Pfizer unit in Grange Castle.
Those couple of contracts, along with smaller deals, gave us a springboard to move the business forward and hire more people into the business.
Since then, we've set up offices in four locations outside Sligo – in Limerick, Dublin, Galway and a hub in Birmingham – all while keeping the company firmly rooted in the west of Ireland.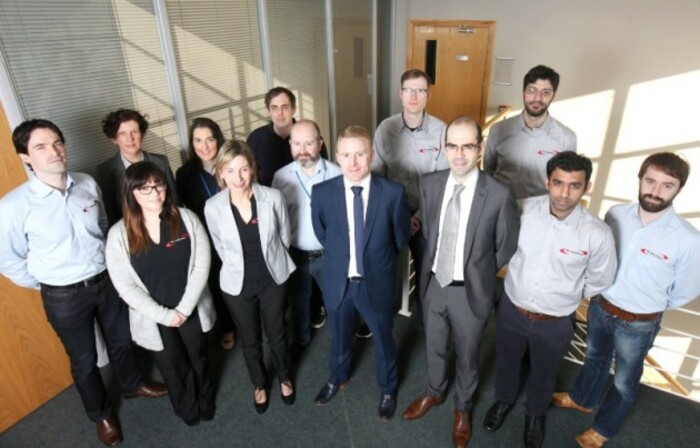 Source: SL Controls
Mistakes
We've had to weather some storms over the years, but we'e always come out the other side. There was no growth during the recession, things were just steady, and we were lucky that we had a couple of blue-chip companies to keep us going.
We were maintaining at around 20 or 25 employees, but I do remember watching the news and feeling unsettled as a business owner by what was being discussed day in, day out.
I remember my wife Carol, who is an economics lecturer, saying, "This recession will come and it will go and come again. That's the way the cycle works."
For a while, we also had an issue with retaining staff as multinationals moved in and salary levels were getting very competitive.
That was a difficult period for us. We weren't losing a massive amount of staff, but more than we would have liked.
Engineers might come to us for two or three years, get a lot of experience from the time we invested in them and then be out the door with other companies benefiting from the investment we put in.
We decided that to address this we needed to bring in a full-time HR department, and it's one of the best things we've ever done as a company.
We now have three people in the department and as a company are very competitive in terms of salary, healthcare, holidays and all that good stuff.
It's not all about work, work, work. We're now promoting wellness and fun, and the culture has changed enormously. At the time it seemed like such a huge investment, but all I can say is you cannot afford not to have a HR department.
You need to measure up what it costs you when you lose someone and the cost of having a resource to retain staff. Now the retention issue has turned around hugely, and we're seen as a great place to work and I feel we're a tight-knit team.
If I could have done it sooner I would, but you live and learn. I think a mistake is only a mistake if you make it twice.
Keith Moran is the co-founder and managing director of SL Controls. This article was written in conversation with Killian Woods as part of a series on business mistakes and what can be learned from them.
If you want to share your opinion, advice or story, email opinion@fora.ie.