'I wanted to make something Irish. What I ended up bottling was the smell of failure'
After leaving school to work as a labourer, Karl Murray found his way into the aromatherapy business.
BACK WHEN I was a teenager, everyone I knew was a builder or wanted to be one. They were this decade's tech heads.
After my junior cert, all my schoolmates were getting a trade – I was living off €20 a week of pocket money, and my mate would have €300.
So I was pulled in by that and wanted to be a labourer as well. I was thinking, "They're off making money and I'm left sitting in the classroom as some eejit tries to teach me."
As I walked to school in Raheny, I'd see people my age waiting to be picked up to go to work. I was daydreaming, looking over the fence thinking if that would be a nicer life.
I brought on getting kicked out of school because my parents wouldn't let me leave. I stopped going in and would sometimes tease teachers alongside my twin brother – we would always be messing.
Teachers told us if we didn't do our exams at Christmas we would have to finish up at school. That was an open invitation and a definitive way to leave.
I was out working on a site even before Christmas. I think on my first day I got €70, and all I did was fill a skip and make cups of tea. I thought it was brilliant.
Then in the first few weeks of January 2007 I had no work, so I tried to go back into school but was told, "Murray, you're finished." So that was that.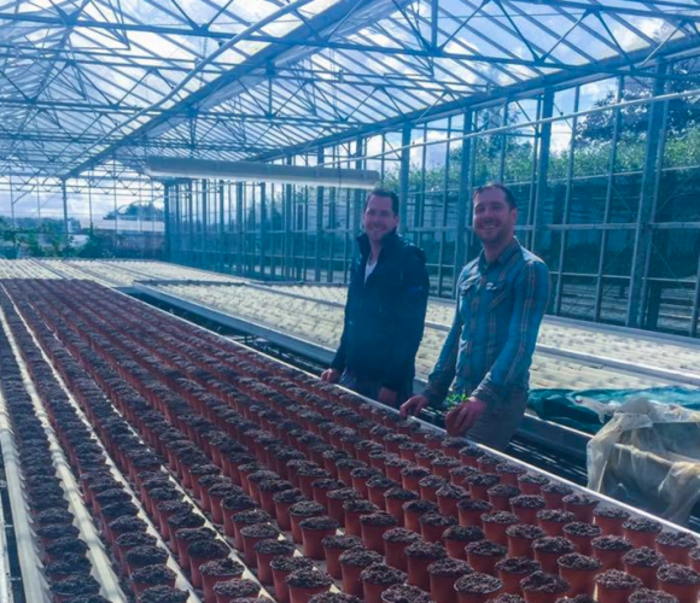 Source: Kotanical
Boom times
It's more than 10 years since I started out labouring and work was brilliant back then – I was flat out. There was more money labouring than pursuing a trade, so I kept at that and then something happened in 2008 or 2009. All the work just dried up.
I remember one day we set up a job, and I noticed there was a guy cycling behind our skip lorry. He came onto our site and asked if there was any way he could help and get work.
I was only 19 at the time, and this guy said he was 50, so that was the first warning sign of what was to come.
The change in construction was like night and day. We were used to having these big jobs in Malahide and Glasnevin doing renovations. Then we had to start doing more landscaping and monkey work to get by.
One day I was on my way back from a job and my boss said, "Karl, I'm letting all the lads go. You're going to have to be unemployed, but when I have a bit of work you can do a bit here and there." I didn't know what to say.
After that I was in and out of work for the next few years doing labouring jobs, laying floors and doing a bit of landscaping – anything to get by.
Christmas came and you would get a week of work, but then you wouldn't get any more until February and be constantly in and out of the dole office.
Making opportunities
It felt like everyone was chasing the dream that the good days were going to come back, but it didn't look like they would.
I started putting my money into health courses and attending talks and conferences – I was just trying to learn some new skills.
I was training in Thai boxing at the time, and we used an aromatherapy ointment before training with eucalyptus and peppermint in it.
So I started getting really interested and researching aromatherapy with a view of producing some products myself.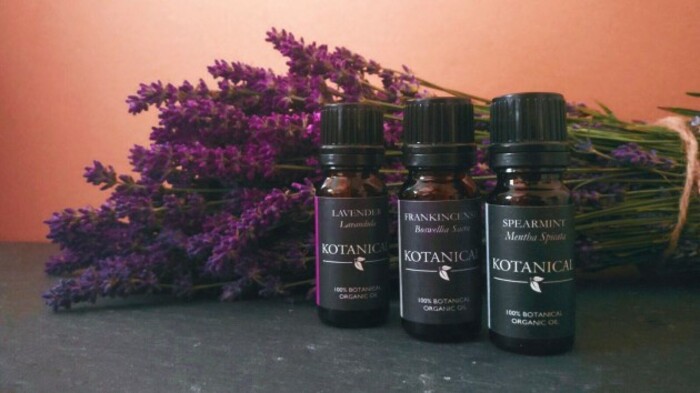 Source: Kotanical
I ended up going to more workshops and events every week and became a sponge looking to soak up as much information as I could.
Then my friend asked if I would be able to make some natural soap for a few people they knew getting radiotherapy with radiation burns.
So I investigated the idea a bit and worked on producing natural soaps for a bit, but it just didn't work out and everything seemed to go wrong. Cosmetic assessment took months and the branding was terrible, but most importantly I couldn't sell anything.
Still experimenting
From soaps to ointments, I kept experimenting with making different oil-based products for four years but business wasn't going well.
I had a few hundred euro left, and I knew I had to do something. So with a last roll of the dice, I bought a pot still to start trying to produce the oils I had been buying in.
I was broke for a good bit after that, but I didn't care. I knew now that I had the equipment, and I could start creating what no one else was doing – Irish-produced oils. There was more heartache to follow though.
I wanted to distill something that was native to Ireland, so I harvested probably five or six kilograms of red clover. It started grand and smelled nice, but something happened during the distillation.
It was putrid – like rotten grass with a mix of honey. I'd say if you could bottle the smell of failure, this would be it. I kept testing everything I could think of and moved onto buying herbs, flowers and oils and honing in on different products.
Then the turning point was when I started using frankincense and managed to start producing a product that I could get a high yield from.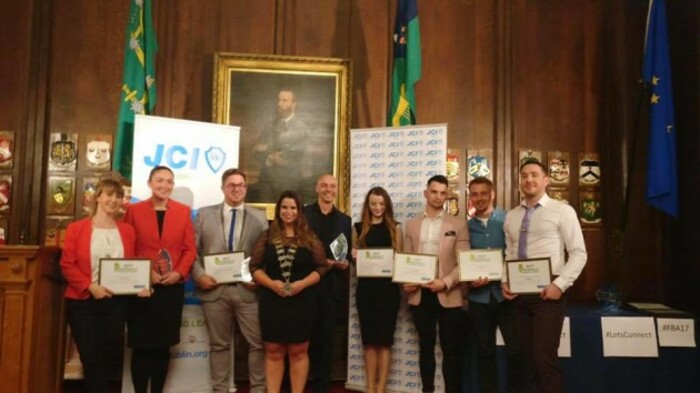 Source: Kotanical
Expansion plans
I'm trading nearly four months now and I'm getting a lot of traction on social media. I love interacting with the customers and giving recommendations, but I wouldn't lie to someone to make a quick buck.
I've traded overseas in France and the US already and have interest in the Asian market. I've actually turned down business in Australia and the US because they want me to produce oil for them and brand it with their own label.
I don't want to go down that route. I spent four years preparing for this launch and want to sell these products as my own. I also want to start growing a lot more of my own ingredients for the oils.
I've planted 18,000 peppermint seeds to establish a proper peppermint farm in Ireland recently, and I'm working with other growers to buy seeds in for them so they can start growing different crops.
There was one time I wanted to distill silver birch tree, and I bought a load of trees. But when they arrived, it turned out I bought hundreds of euro worth of little whips – a small type of tree the width of your baby finger.
I thought I had 20 to 30 trees being delivered, but when they arrived I thought the delivery driver was taking the piss. I looked out and saw this small delivery van when I was expecting a truck.
The man takes out this thing that's the size of a clothing rack and I thought, "What's going on?" But sure, you live and you learn.
Karl Murray is the founder of Kotanical. This article was written in conversation with Killian Woods as part of a series on unlikely entrepreneurs.
If you want to share your opinion, advice or story, email opinion@fora.ie.
read more on