'It wasn't easy coming home to set up a company - even finding a place to live was impossible'
After time in Denmark, Julie O'Donnell returned to Ireland to set up a digital agency for the health sector.
I ALWAYS PLANNED to set up my own company by the time I was 30. But at 29, I took a slight detour.
I was head of healthcare at Publicis, an advertising and PR agency in Dublin, and worked my way up to sit on the board.
I was starting to think about my next move, and one Friday evening someone forwarded me an email with the subject line: "If you want a real <insert expletive here> challenge, open this." It got my attention.
The person said to me afterwards that they never imagined I would actually really look at the job. But they caught me on a bank holiday weekend when I was the only one left in the office, contemplating life.
It was a job as the global head of digital for Lundbeck – a pharma company. I had been thinking that I reached a senior level at my current job and wanted some international experience.
So when this landed in my inbox, I thought it was an unmissable opportunity to get that work experience abroad.
It all happened very quickly and by the bank holiday Monday I had an early morning phone call with the person hiring, and they offered me the role shortly after – it was a bit of a whirlwind bank holiday weekend.
A couple of weeks later I was in Copenhagen getting a tour and then handed in my notice. A few months later I moved to Denmark.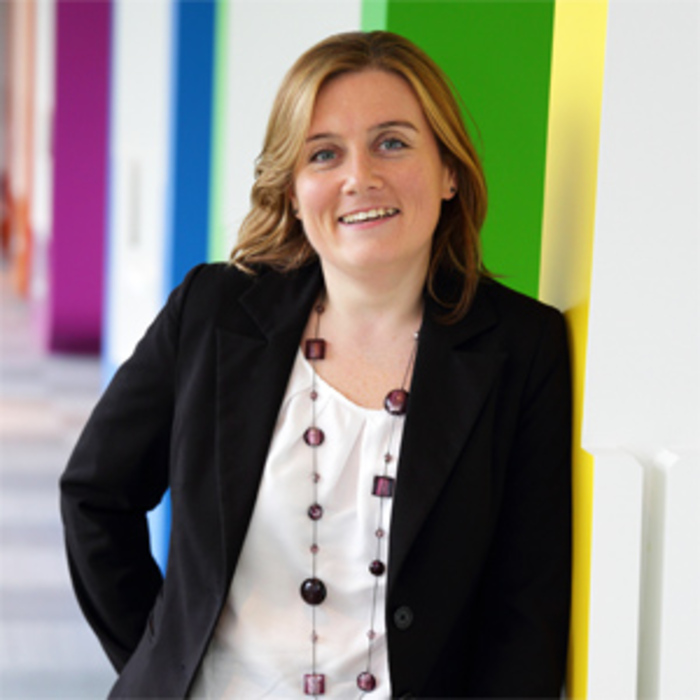 Source: Medit/One15
Denmark
I was brought in to sort out the digital strategy at the company, so I travelled all over the world with that job at Lundbeck.
To be honest, when you go into a company as a digital strategist, you spend most of your time cleaning up the crap that the last person left and the processes that are broken.
It was nice that they didn't have baggage because they were just starting to have a digital strategy. So it was like a blank canvas.
A lot of people, when they get into an in-house role at a pharma company, the natural move would be to stay there or move to another pharma company and do the same thing. Obviously it's interesting work and well-paid with benefits.
So when I decided I would move on, they said to me, "Are you crazy? Why would you do that? Are you mental?"
But for me, I've never been driven by salary. If that was the case all of my choices would have been different. The first place I worked at was a small PR company doing communications for tech companies.
If I was driven by money, I would have gone to a big agency. But there I would have spent most of my time making coffees and printing things, and I wanted to be in the deep end – for some reason, I always seem to find my way there.
Even when I was a waitress, I ended up learning all the ropes of the bar and would do double shifts. I think it is probably a flaw and sometimes I'm kicking myself thinking, "I've totally gotten myself into this situation." But at the same time I'm driven by the challenge of it all.
So, after three years, when I was considering my next move and other pharma companies approached me to do for them what I had done in Lundbeck it didn't appeal to me.
Startup
Instead, I decided to set up a digital agency for healthcare companies with Dave Albert, who is our head of technology. I had worked with Dave previously at Publicis and kept in touch with when I was away.
We talked about setting up a business since the end of 2015, so we registered a company called One15 and that was our commitment to each other that we would both leave our jobs the next year and launch our own company.
It was nice because it meant we didn't have to dive into it. We spent time having the conversations that a lot of co-founders seem to skip.
We talked about our personal motivations, our company vision and culture before we started talking about product development.
We both heard that it's often founders falling out that pulls new companies apart. So looking back, the conversations we had back at the beginning allowed us to make sure we were on the same page.
I think our 'slowly but surely' approach also helped the business get off to a proper start when I eventually left my job in November 2016 and went full-time.
I've always worked in healthcare digital strategy and had a good network in that area, so it meant that I left my job on Friday and by Monday we had our first global contract.
Now we work in digital strategy with most of the top pharma companies in the world, and we've used those deals to fund all our product development.
Coming home
After I gave in my notice, I had to start thinking about where I would be based. It seems like a simple decision – just pick where to live. But it's a big one you can't afford to get wrong.
The clients we have are international and we wanted to be a global company, so there was no need for me to be in Ireland necessarily.
I considered moving to Portugal, Spain, Germany and even remaining in Copenhagen, but at the end of the day, it came down to friends and family.
The reality was the new business was going to take over my life, and I needed to consider the needs of my partner, who needed to be in an English-speaking country where she would have friends and family if I wasn't going to be around as much.
So that was the real reason I came home. If I was going to be working long hours and bootstrapping, it made sense to be near friends and family that could support us through that.
But it wasn't easy. When I arrived back after three years, finding a place to live was absolutely impossible. We weren't in a position to even think about buying because all our money was going into the company.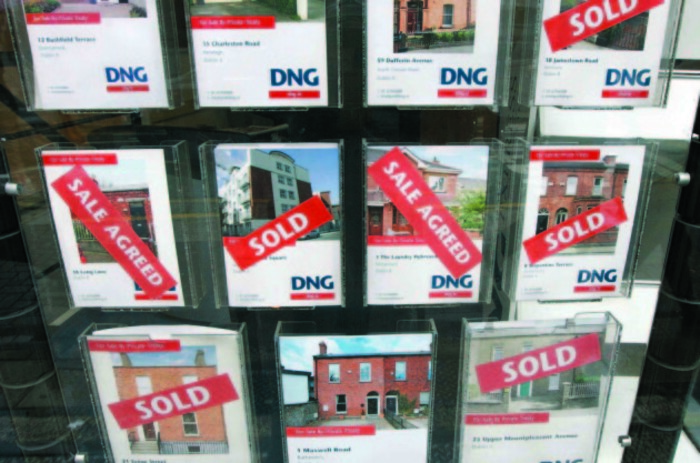 Source: RollingNews.ie
Also, as a returning emigree, you don't exist to people like car insurers because you don't have an address. So that was torturous.
I found myself on forums online with people who were looking to relocate for Google, eBay and PayPal. I was being treated the same as someone else coming in from another country.
As an Irish person, you don't think about that as an issue to face. And I think that experience has helped us with recruiting. I've had the misfortune of being in the shoes of someone trying to move to Ireland for work and understand how difficult it is.
So now we have people on our team all around the world and that's because we're completely open to people working from anywhere.
Mistakes
I've found everyone in the startup community is willing to give advice and help you avoid some of the mistakes they made. It's great to always have people to turn to that have walked the same path.
The downside with it is nearly every day of the week someone is giving you what they think is great advice. It can be a struggle to know what advice to take and ignore.
There are some things that are staples like your approach to company setup or finance or legal. You can take broad advice for those areas.
We take a lot of inspiration from other sectors, because when it comes to medicine – in terms of education and collaboration – things haven't evolved digitally.
I think because nobody we know is doing the same thing as us, in a way you have to filter through the advice and take what you can.
You can get some good advice that seems to make sense. You might act on it and three weeks later you realise that wasn't the right thing for you.
As a CEO, you have to believe in your own team, your product and your ability to dodge mistakes or bounce back quickly without advice from someone else a lot of the time.
So there are times I'm at a crossroads being pulled left and right, and at the end of the day you're the only one who knows what's right for your company. There is no magic formula.
I think the best approach is knowing how to hold your own council, while also keeping an open mind.
Julie O'Donnell is the co-founder of Medit. This article was written in conversation with Killian Woods as part of a series on unlikely entrepreneurs.
If you want to share your opinion, advice or story, email opinion@fora.ie.
read more on