'After 10 years I wasn't enjoying the job at all. I was CEO, but I'm a nuts-and-bolts guy'
During his many years in startups, Jonathan Maliepaard has seen the same mistakes repeated.
I REFER TO myself as an accidental entrepreneur because, in 1999, when I decided to branch out on my own, I had no intention of starting a business.
I was doing tech support for a company when the internet was just starting, working on the roll out of some of the very early routers in South Africa.
I was working long hours and was very stressed. There was no downtime, so I decided to go out and ply my trade as a network engineering consultant instead.
A friend asked me if I could help out getting a website up on the internet: we built the servers, got the connectivity up, did some basic firewalling, and we were live.
I accidentally fell into the business of connecting other people up to the internet and helping them get their websites hosted. I saw the requirement for it and slowly started building an internet service provider company called eNetworks.
I did that for a year or two on my own. Then I realised I needed a receptionist and someone to do the bookkeeping, and it kind of just grew until I had a sizable business.
During that time period I also accidentally became an investor. I had this old Vespa scooter, and I was always struggling to get it repaired by anyone reputable.
One day at dinner, somebody introduced me to this guy who fixed Vespas in his garage, and I lent him some money in exchange for some shareholdings in his business.
I didn't know it, but that was my first move into angel investing. I was only helping someone out for my own personal gain, but it was investing nonetheless.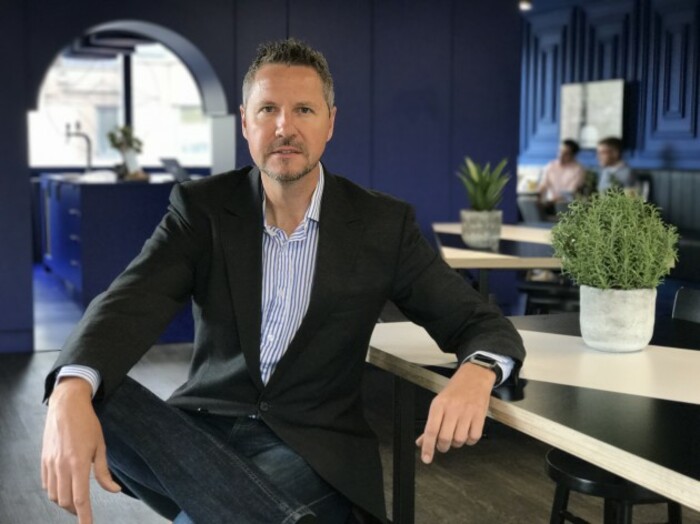 Source: Jon Maliepaard
Startup life
My career in startups went from there. I had good experiences and enjoyed the idea of getting businesses going.
It's strange because I'm a very risk-averse person, but I guess I had the ability to calculate risk, which is the basis of startups, I guess.
I took on some partners and we grew eNetworks slowly, and I guess I got comfortable. I was CEO of the business, but by natural inclination I'm more of a nuts-and-bolts guy.
After about 10 years, I wasn't enjoying the job at all. It was probably one of the biggest reasons I left, because I was bored and needed a new challenge.
It's very difficult in your own business to step down a few levels when you started off being a one-man show. You can't easily grow a business and suddenly say I want to be a techie again.
It's strange, because subsequently since I have left the business, I'm enjoying the big-picture work the most. Sometimes you only see things clearly after you have moved on.
I've worked in a couple of startups now and ended up very much on the business consulting side of things, bringing all my years of startups into the mix as well.
Journey to Ireland
I threw 17 years of my life into eNetworks and it was 100% of my wealth. We never took big salaries, but it was a very comfortable, cash-flush business. So the only way I could benefit was to sell it.
We went through a few different candidates before we found a suitor that worked for us – it was a very willing-buyer, willing-seller situation.
The sale wasn't an enormous amount compared to what the modern tech businesses are selling for, but it was enough to create a nice runway into the next thing.
After the sale, I was looking at the political climate in South Africa and wondering whether I should start another business there. But I was reluctant because of some of the noises being made politically.
In the end, it was like being a cow wandering around a field that looks up to see the gate has been left open. In my case, the open gate led to Ireland.
At the time, my wife was working as a remote chief finance officer for a business in Dublin. Things were going well in that business, so we decided why not spend a couple of years in Dublin and see what comes of it.
We decided to do a committed move and sold up everything. We left nothing behind and moved last year. After just over a year here, we never want to leave.
Mistakes
I've been remarkably lucky in my career. I've been involved in a number of businesses and managed to sell my stakes – sometimes making a profit and sometimes just getting my initial investment back.
I've made small mistakes, and what I've noticed is startups tend to make a lot of the same errors.
Startups need to be careful when taking money – it's a double-edged sword. You can't be shocked when that investor comes back looking for their return.
They don't give cash away because they are nice, investors will have expectations because you will have sold them expectations.
Sometimes you don't get the traction you want. Even if you do, you may have brought your team to a certain size where your overheads mean you actually need more money than what you've already been given.
You can end up being completely distracted while chasing venture capital and angel investors. It means you lose focus of what you're trying achieve.
Investor advice
As someone who has invested in a few businesses, I've learned to look out for the rainmaker. That's someone who has the spark and momentum.
When you find that person, it's a match made in heaven for investors. I think it's really important for investors to align with that one person who is taking the lead in the company.
It's one of those things you need to look at very carefully and understand the methodology of how that person thinks their business will scale.
That's the critical part for me. Does someone have the lean-startup mindset? Would they buy four doors and turn them into tables and find some chairs on the side of the road to start an office?
You need to be able to spot these businesses among the glammed-up startups that get a lot of funding up front and create Utopian work environments, burning through cash until they run dry.
Essentially, what I look out for is a strong work ethic. You want to invest in people who are willing to work hard to make their dream come to life. Being an entrepreneur requires a lot of sacrifice and tenacity.
The first six months define a startup. Can you get traction? Can you deliver a product? Can you get a proof of concept out? There needs to be absolute and complete focus around something like that. Especially if you've taken money from someone.
That money needs to be used for critical things, not for staff functions and visiting conferences around the world.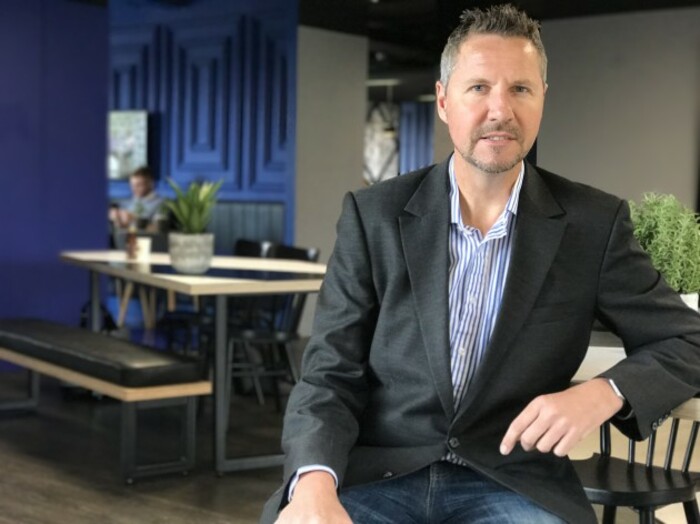 Source: Jon Maliepaard
Plans 
I'm here in Ireland more than a year now and I absolutely love it – I have no intention of leaving. I got a job with Blue Robot, the fast-growing social media automation company I'm in now, by pure coincidence.
In 2006, I invested in its holding company Ad Dynamo. The CEO, Sean Riley, saw that a six-month consulting contract I had was coming to end, and he got in touch to ask if I would be interested in working with them as they needed a presence in Dublin.
In the future, if the right opportunity came up and I spot one or two founders with a good idea, I would consider delving back into another startup.
But I wouldn't get straight back into angel funding, where I'm handing cash over. I would like to be part of a business and be able to add value. So yes, I think I'll be back involved with startups some day. I think it is something that's in my blood.
Jonathan Maliepaard is the founder of eNetworks and works in Business Development for Blue Robot. This article was written in conversation with Killian Woods as part of a series on business mistakes and what can be learned from them.
If you want to share your opinion, advice or story, email opinion@fora.ie.
read more on