'Dressing for a job interview isn't about showmanship - it's about getting the basics right'
Designer Sonya Lennon delivers a masterclass for women making a return to the workforce.
WHEN YOU'RE PUTTING together an outfit for a job interview, think of it as just another box you have to tick to prove that you're the right candidate for the position.
Your clothing is the first step to interview success, so it's worth putting some thought into how you present yourself on the day.
The first thing you have to bear in mind is that you must respect the process.
You're not going to dress like you would on a normal workday – but at the same time you want to look as though you belong there before you've been offered the job.
If you're interviewing in a very casual environment, it's not going to look right if come dressed as though you're about to audit the company.
There's no harm in having a cup of coffee near the workplace ahead of the interview to get a sense of how the people there present themselves.
Go for a heightened version of what they're wearing, or dress like the most senior person. For example, if it's all jeans and T-shirts, you should aim for a more smart-casual look.
It can be a tricky balance to strike, so here are some tips to get you started:
A good jacket goes a long way
Getting the basics right is important. Arriving well groomed – tidy hair, polished shoes, clean fingernails – is crucial.
A well-structured jacket is always effective. It doesn't mean you have to wear a full suit. Even if you wear a blazer with trousers or a skirt or over a dress, it will give you a strong body architecture.
It gives you that little bit of extra power in an interview, particularly if you're being interviewed by an all-male panel. Quite often, they'll be wearing tailored suiting, so you want to be able to come in with the same gravitas.
A nice jacket will serve you well in the workplace too, so it's a good investment.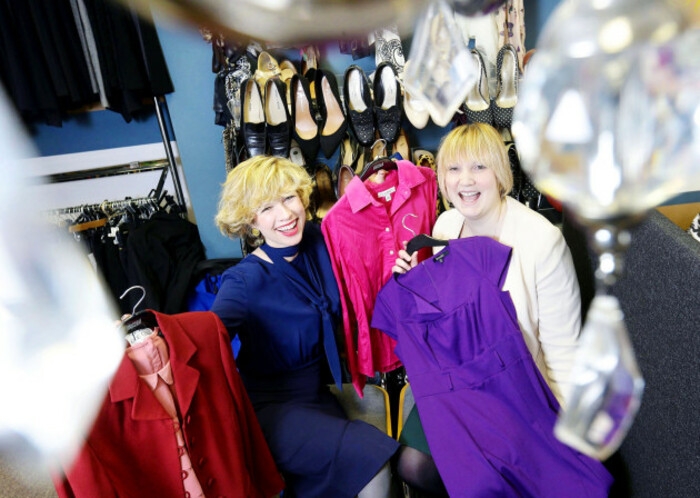 Source: Marc O'Sullivan
There are some stand-out no-nos for interview attire. Don't let what you wear to become a distraction. That could be anything from a loud and gaudy piece of jewellery to an over-powering perfume.
Remember, a job interview outfit is not about showmanship. It's about getting the basics right. Having said that, working with a more evolved colour palette can help you stand out from other candidates.
The lowest common denominator is the black jacket with white shirt. Maybe work with slightly richer colours, like navies and ivories. Something that looks a little bit more elegant.
Shop with a friend
There's no typical woman that comes to Dress For Success for advice. Some of our clients are early school leavers, others have PhDs.
We get a lot of women who are returning to the workforce after a long gap for whatever reason, so across the board we're working with women who need some help regaining their confidence.
I think if you're lacking in confidence, it can be very difficult to get outside of your head and see what actually looks good on you.
So when you go shopping for your job interview outfit, bring along somebody whose opinion you trust and who has your best interests at heart.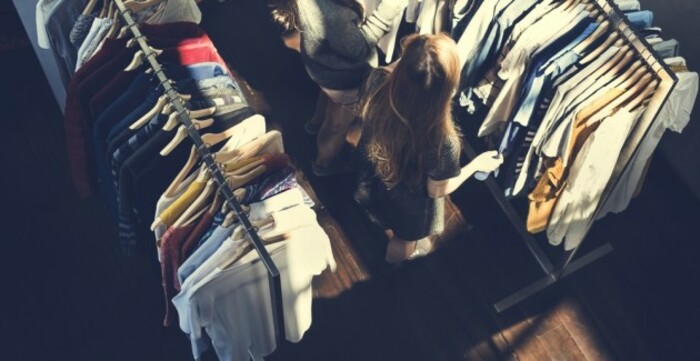 Source: Shutterstock
Whether shopping alone or with someone else, take pictures of what you try on so you can assess objectively afterwards.
If you want some professional advice, a lot of stores have personal shoppers. You're not obliged to buy what you try, and it can be a great learning experience to really get a sense of what works best on your body.
Package your experience
A lot of times, we see women enter an interview situation with a slightly apologetic tone. That is not what an interviewer wants to hear. They certainly don't want to hear you apologise for your history.
Any employer is going to accept that you took time out of your career to raise a family or whatever it is you did. You just have to package your experience in a way that makes sense to them and their needs.
As a mum, I know that if you can run a domestic situation with all the logistics that entails, you can apply those management skills to any work situation. You just need to take ownership of what you've done in your life and package it in the right way.
It's worth bearing in mind that there's a strong move for diversity in the workplace nowadays. Employers are keen to bring back the brain pool of women who have, in many cases, reached quite a high level of qualification but simply fallen out of the workplace.
It's time for women to think of themselves as an unmined pot of gold that employers are about to embrace.
Sonya Lennon is a designer and founder of Dress For Success Dublin. This article was written in conversation with Conor McMahon as part of a series of masterclasses with some of Ireland's most influential business people.
If you want to share your opinion, advice or story, email opinion@fora.ie.