What Jeff Bezos can teach leaders about controlling a crisis like a pro
The Amazon CEO's recent standoff with a salacious tabloid was a masterclass in 'owning' a narrative.
A SALACIOUS MEDIA outlet has compromising and highly personal pictures of you and is threatening to publish. The same media outlet has powerful friends who, if so inclined, can damage your business and personal interests. What to do?
Lawyer up. Injunct. Hide. Hope. Wait. All understandable, human, corporate reactions.
There is another, more powerful option, however: go public yourself!
For many, such an option seems absurd. Why would I release information that will likely damage me reputationally, financially and personally? Well, this counter-intuitive option is what one of the world's biggest business leaders, Jeff Bezos, chose earlier this month.
In doing so, he put himself firmly in the driving seat in what is shaping up to be one of the nastiest corporate controversies of recent times.
The players in this drama are box office.
On one side is Bezos, the founder of the global behemoth Amazon, owner of a highly influential newspaper, The Washington Post, and the richest person on the planet.
Bezos's personal life is front and centre at the moment, following the recent joint announcement that he and his wife made of their decision to divorce – together, they own $140 billion in Amazon shares. Bezos is now in a relationship with a high-profile former TV executive, Lauren Sánchez.
On the other side is David Pecker, owner of American Media Inc, the parent company of tabloid title The National Enquirer and long-time Donald Trump supporter.
The Trump dimension brings this curious tale to another level. Not only is the US president of the view that the Bezos-owned Washington Post is out to get him (not least on what may be the motives behind the murder of Saudi journalist Jamal Khashoggi), but the brother of Bezos's new partner is also a Trump backer.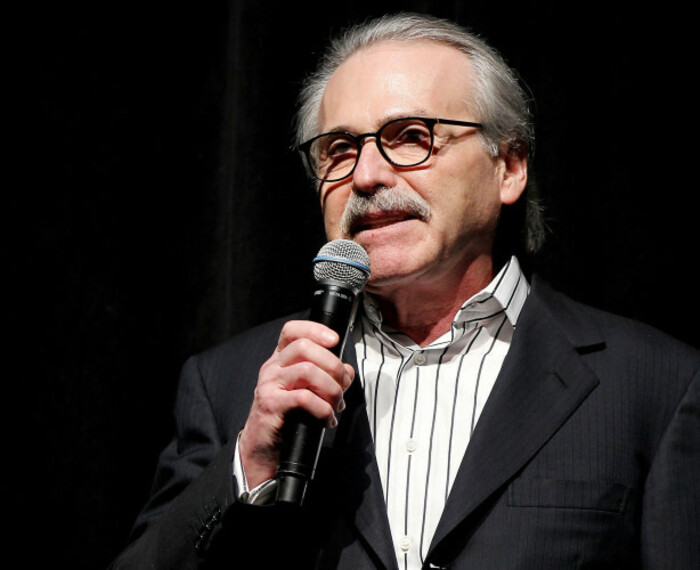 Source: Marion Curtis/AP/Press Association Images
The Bezos-Pecker spat centres on how the Enquirer 'obtained' personal information on Bezos, namely mobile phone messages between the Amazon CEO and Sánchez, and highly sensitive related images.
A security specialist, hired by Bezos to identify how the Enquirer accessed such information, stated that the publication's efforts were politically motivated.
Angered by such claims, the Enquirer played what it felt was its ace card – the threat to publish the images unless the claim was withdrawn. Crucially, it put the threat in writing.
Owning the narrative
Leaders the world over are all subject to media scrutiny. When the outside gets the chance to see inside the world of billionaires, temptation is rarely resisted.
It has always been this way, and our voyeuristic tendencies have been merely amplified in today's digital world. With so much data passing back and forth every day, the lines between what is meant for personal or public consumption are blurring.
Just what Bezos was thinking sharing intimate messages and photos is his own business. But his thinking was crystal clear when, having been dealt the Enquirer ace card, he countered with devastating effect.
Bezos published a blog post where he revealed all. In detail, he outlined how he had received an email from American Media Inc's representatives in which they threatened to publish intimate photos of him and his partner. Better still, he included this and another email word-for-word in his blog. Within seconds, it went viral.
Within minutes, the story turned in Bezos's favour. Focus shifted away from his private life towards the actions and motivations of Pecker and the Enquirer. "Extortion" was the headline word of choice. My favourite was, "What is AMI afraid of?"
The blog was masterfully written, in a manner that would have impact. Bezos's language was brilliantly infused with humour…
"I was made an offer I couldn't refuse. Or at least that's what the top people at The National Enquirer thought."
…and robustness:
"Rather than capitulate to extortion and blackmail, I've decided to publish exactly what they sent me, despite the personal cost and embarrassment they threaten."
While it was likely legally proofed, it's clear that it was written by a communications expert.
Since its publication, Pecker and AMI have been on the backfoot. The media – not least journalists with a disdain for the Enquirer's efforts to protect Trump – intensified their focus on AMI's intentions.
Perhaps more interesting is the reignition of the debate on the methods used by Enquirer-type media to obtain stories (alas, I fear this may be futile).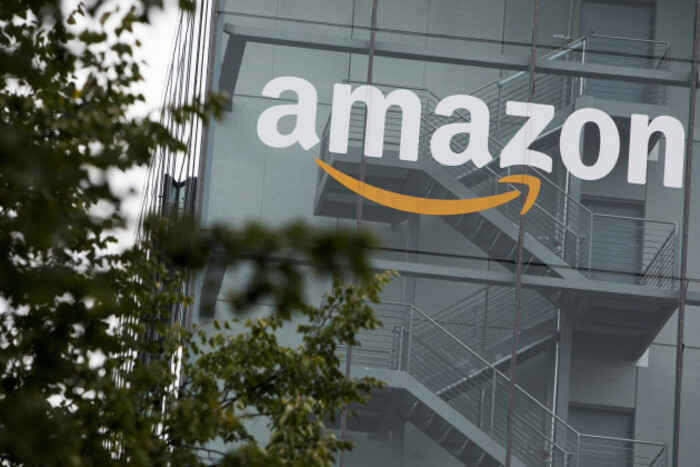 Source: Kris Tripplaar/SIPA USA/PA Images
Communications strategy
Bezos's approach is in keeping with Amazon's notable step-change in communications.
There is clear evidence that the company, and he as its leader, has moved to 'humanise' its brand, most notably in the nationwide campaign it ran to select the sites of its "HQ2" headquarters.
With $5 billion and 50,000 jobs on offer, and millions in tax and other incentives dangled by competing US states, Bezos and Amazon engaged in a hugely successful employer brand campaign, akin to a host city Olympic bidding contest.
Given the increased scrutiny of trust and government incentive supports for profitable multinational companies (as demonstrated by Amazon's related announcement late last week), relationships matter more than ever for Bezos and his peers. Having a human, and not just a corporate 'feel', is therefore paramount.
Comment has been made that this is a billionaires' spat. Even Bezos himself wrote "If in my position I can't stand up to this kind of extortion, how many people can?"
Park financial muscle. What this demonstrates is that, with the right approach, leaders advancing important business objectives who suddenly find themselves on the backfoot can pivot.
Like every crisis, an ability to see the woods from the trees, act decisively, use the resources at your disposal, and deliver thoughtful communications allows you to survive and thrive.
Dan Pender is managing director of PR360.
Get our NEW Daily Briefing with the morning's most important headlines for innovative Irish businesses.