The future of retail is Amazon vs everyone - here's how Irish firms can still compete
The mass migration of in-store shopping online has only just begun.
WHEN YOU LOOK around this summer, there are two outdoor campaigns worth noting.
The first is for Tesco, promoting the values of family. Second, to a lesser extent, is Amazon showcasing its Prime Video streaming service. These are two companies who will aggressively compete in the next five years.
Amazon is hiding in the long grass and using its Prime Video service to build a customer base in Ireland. However, within the next three years, people won't be just streaming videos but also buying groceries from the US e-commerce giant.
For the past four years, I have been working with Ignite Research and studying the local grocery market, which is worth about €9 billion each year.
We have noted the established behaviours of switching and value-seeking, but this year we have looked to the future.
We have diagnosed that one in four Irish shoppers are unhappy with the current shopping experience, with 26% of all shoppers wanting to shop online more.
The key reasons they are not is because they like to browse around, choose products themselves or avail of convenient delivery times.
Billions moving online
But what will happen when someone addresses these frustrations? Our analysis indicates that 30% of current shoppers will adopt new shopping innovations, from one-hour delivery to automatic shipping of products based on previous purchases.
This group tends to be young urban families working full-time and therefore those who value the time they don't waste in a supermarket. Many have already started to purchase bulky items such as pet food and nappies from Amazon.
Within the next 10 years, at least €3 billion in spending will move from the supermarket to the online grocery market. Amazon has started rolling out grocery offerings in Greater London – Ireland will be soon.
While some Irish retailers have invested and developed their online offering, there is yet to be seamless integration for shoppers between and offline and online experience.
Delivery times and usability remains to be a reason why less than 10% of the market is shopping online. So how should the retailer respond to these new shopping demands?
As part of Ignite's analysis, we have explored how people will shop for various categories – from fruit and veg to cleaning products.
With at least 30% of the market claiming they would like to shop in new ways – the early adopters – we can predict whether future shoppers will want more branded products or private labels and whether they will want to shop more online or offline.
The findings indicate that with certain categories, such as bread, soft drinks and toiletries, brand is important to people, but with others, like fruit and veg, cleaning products and pet food, it is less important.
More interestingly, there is a clear divide between the product categories which people want to buy in-store in comparison to those they want to purchase online.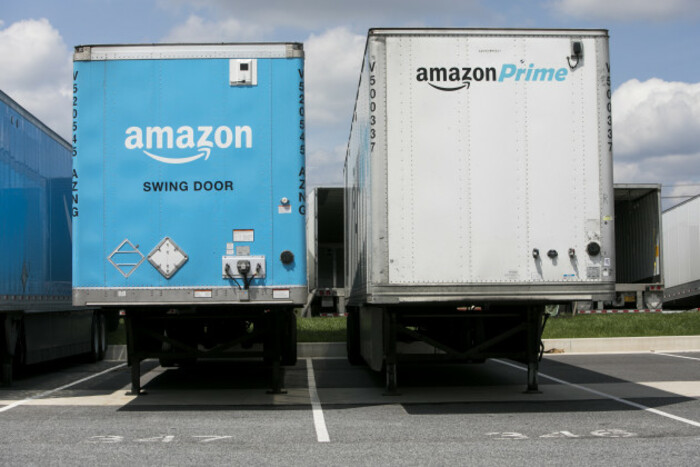 Source: Kris Tripplaar/SIPA USA/PA Images
Bricks and boxes
Shoppers want to continue to buy perishable, fresh products, everything from fruit to bread, dairy and meats, in-store.
In comparison, shoppers are quite happy to have non-perishables – snacks, frozen food, soft drinks and tinned food – delivered to them. We refer to this dual approach as 'bricks and boxes'.
Retailers and brands need to adapt their marketing and operations to the new reality that shoppers expect fresh food in an enjoyable setting, while also allowing shoppers to order a box of non-perishable products to be delivered to them at the most convenient time.
In the short-term, retailers need to re-enforce their credentials in fresh produce as shoppers will continue to visit physical stores.
We can see many Irish retailers have dialled up their freshness credentials and there is growing investment in redesigning the in-store experience from cheese displays to bakeries.
Creating a seamless experience
For everything else, retailers need to offer great delivery and easy online shopping. While many Irish retailers have created online shopping channels, including mobile offerings, there is yet to be true integration for the customer.
By 2020, retailers need to have seamless integration between online and offline channels, providing an integrated dual-channel offering. The retailer should know the same customer is buying BBQ chicken in-store and BBQ sauce online and suggest they might be interested in burger buns.
By 2027, retailers should have built smart delivery systems which get product to people fast and for free. Customers have told us that they would also like products to be automatically delivered to them based on previous purchasing behaviour.
There is a great opportunity to better understand the needs of shoppers and proactively sell product to them on subscription models.
Current shopping data can show when a shopper runs out of shampoo. A supermarket should be proactively offering their favourite brand to them before they enter the supermarket.
Moving away from weekly transactions to seamless repeat purchase provides more convenience to shoppers and guaranteed future revenue for retailers.
[embed id="embed_2"]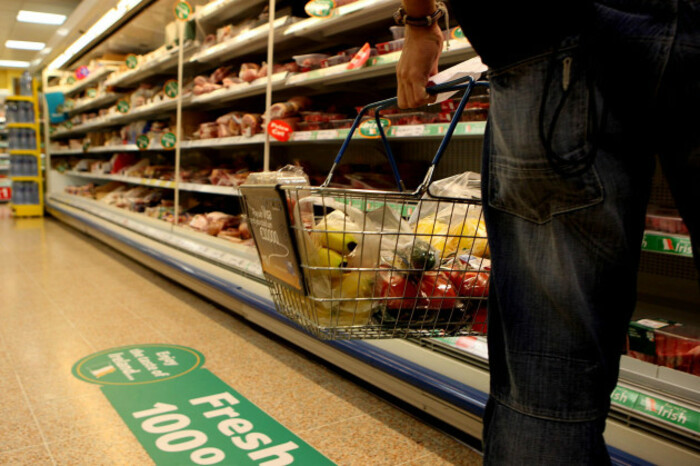 Source: Julien Behal/PA Archive/PA Images
The branded product threat
What do all these changes mean for brands? A fundamental shift in the shopper marketing toolbox.
With at least 30% of the market shopping less in-store, replaced by mobile purchases or automatic suggestions, standing out on the shelf will be replaced by click to buy.
As retailers invest in understanding the customer purchasing patterns, they will begin to offer private-label options, as they have during the recession years.
There will be a core customer group who are loyal to brands, but over time there is a great risk that customers will be incentivised to switch to private label.
Brands need to reinvigorate their value. They need to re-establish why they are necessary in everyday life and remind customers of benefits.
Much of this will be emotional rather than rational reminders, building on legacy nostalgia – 'the bread your mammy bought'.
However, this is also an opportunity for brands to stand for something, to have values people can relate to. From supporting causes customers care about, to simply having fun, brands need to be distinctive.
In addition, brands will need to build up knowledge on purchase patterns ultimately providing a direct-to-consumer solution.
They will cut out the retailer and deliver products straight to people. We can already see high-margin businesses including coffee and cosmetics offering delivery-to-door solutions.
With up to €3 billion moving from Irish supermarket to digital commerce in the next 10 years, we all have to adapt to these new ways of shopping.
There is a great change about to occur in the simplest activity of purchasing your groceries, but there is a great opportunity for businesses.
Finian Murphy is a strategic planner at Ignite Research. You can read more about the company's research here.
If you want to share your opinion, advice or story, email opinion@fora.ie.
read more on