Ireland is closed for business when it comes to luring badly-needed professional contractors
Here's how Budget 2019 was a lost opportunity for the country to address its talent shortage.
IRELAND IS IN the midst of a global fight for talent and we are not doing so well.
In November, Swiss business school IMD published its annual 'World Talent Rankings' in which Ireland has fallen seven places to 21st for developing, attracting and retaining highly-skilled professionals.
I can't help but feel Budget 2019 was a lost opportunity to stop the country falling further in the rankings.
The IMD report assessed 63 countries across several categories, one of which examined the effectiveness of personal income tax rates. Ireland ranks 43 out of 63 countries in this category which is unsurprising considering our current marginal rate of income tax is 52%. For context, we ranked slightly ahead of Greece which came in 46th position.
It is clear from Budget 2019 that professional contractors were not taken into consideration or appreciated for their positive impact on companies and economies, especially a small open economy like ours, which is struggling for talent.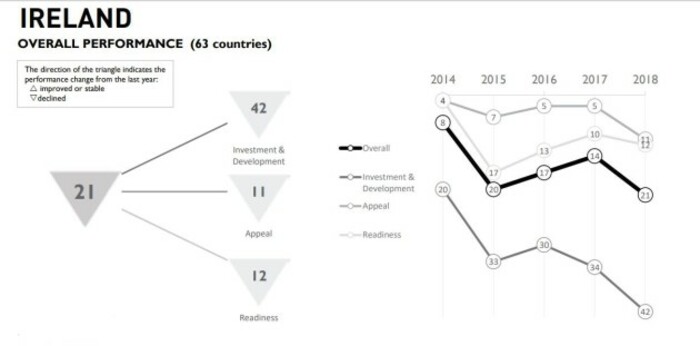 Click here to view a larger version
The rise of professional contractors
We are experiencing a major change in terms of how work is performed; more and more of us are providing services to clients rather than 'having jobs' in the traditional sense.
There will always be a need for permanent positions, but the value and impact contractors can have on a business or project is widely recognised and sought by companies.
Professional contractors were historically prominent in the IT, pharma, finance and engineering sectors, however the trend is spreading to all parts of the economy, including the public sector and general healthcare.
The immediate demand for expertise to satisfy constantly changing client needs and contribute to economic growth is why professional contractors are valued and growing at such a fast pace across the globe.
In 2018, 49.5% of all sales inquiries at Fenero were from individuals new to contracting. This is up from 38% in 2017 and 29% the year before.
With its generally higher pay, increased flexibility and better work-life balance, contracting is becoming the new norm for many professionals.
Budget 2019′s shortcomings
With limited resources and competing priorities, Minister for Finance Paschal Donohoe had his work cut out for him in Budget 2019.
I do believe, however, the first step should have been to acknowledge that the nature of work is changing and commit to reviewing Ireland's tax system to meet the needs and encourage this growing critical workforce.
The next step would be to reduce the 52% marginal rate of income tax. We are too heavily reliant on personal tax as a source of income for the Exchequer.
This punitive rate seriously affects the attractiveness of Ireland as a hub for contractors, domestic or foreign, and we are deterring the exact type of senior, specialist talent that the economy desperately needs.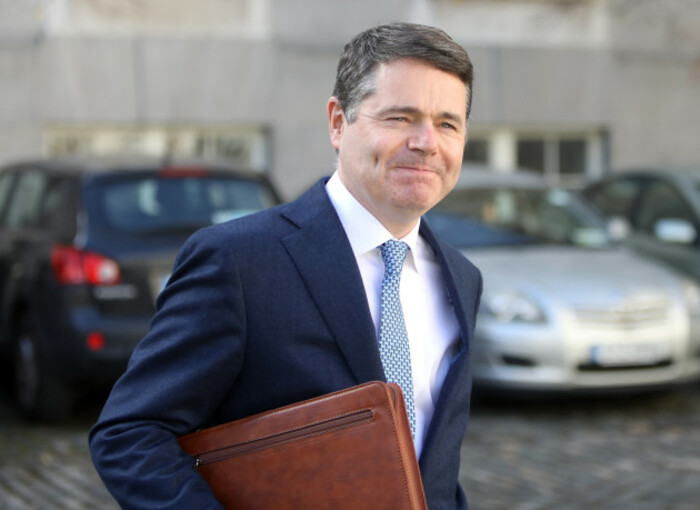 Source: Leah Farrell/RollingNews.ie
Immediate attention should be given to the type of expenses contractors can claim as a tax deduction.
By their nature, contractors quite often need to travel long distances to take up contract roles and regularly maintain a second home close to the contract location, which is expensive.
Unfortunately, Revenue rules prevent them from claiming a tax deduction for this second home. The same goes for genuine travel costs.
The consequence of this is that contractors are unwilling to travel to Ireland to take up contracts or they request higher daily rates to compensate for not being entitled to claim travel expenses, all of which affects the client's competitiveness and ultimately has a knock-on effect on foreign direct investment (FDI).
Countries like the UK, Germany, US and Canada are ahead of the curve and operate successful expense models for professional contractors.
A move to update Ireland's expense policy and help the country attract and retain talent would have been an easy fix in Budget 2019.
Falling behind
Ireland is heavily dependent on FDI which, in turn, is heavily dependent on professional contractors to fulfil ever changing project needs.
Arturo Bris, director of the IMD World Competitiveness Centre, summed it up nicely when he said, "Cultivating a skilled and educated workforce is crucial to strengthening competitiveness and achieving long-term prosperity."
We as a country are reinventing ourselves as the best small country in the world for social reform.
I would have loved to see Budget 2019 be bold and give confidence to the professional contracting sector and show our tax system as progressive, modern and in tune with global work trends.
The war for global talent is on and we're falling behind. If you build it, Paschal, they will come.
David O'Reilly is MD of Dublin-based tax company Fenero.
Get our NEW Daily Briefing with the morning's most important headlines for innovative Irish businesses.