Here are the main issues Ireland's lawmakers will encounter in 2019
Political anoraks will have a lot to mull over when Oireachtas business resumes later this month.
CHRISTMAS DECORATIONS ARE being packed away for another year, work's resuming for one and all, and New Year resolutions are being made – and broken.
As normal business restarts after the break, let's evaluate the issues that politicians will be encountering in the next Oireachtas sitting on 15 January and how they might affect business owners.
1. Brexit
The only certainty surrounding Brexit is that it is decidedly uncertain.
Late last year, many reports suggested EU-UK negotiations were almost complete, only for progress to come to a shuddering halt on 11 December when a House of Commons vote on the withdrawal agreement was abandoned.
A majority of British politicians intimated their opposition to the proposal that Northern Ireland remain within the customs union, which led prime minister Theresa May to postpone the vote until 14 January.
Meanwhile, May returned to Brussels with the intention of negotiating further concessions from the EU in order to gain support from her colleagues in Westminster.
This appeal fell on deaf ears with EU Commission president Jean-Claude Juncker adamant that the current offer is "the only deal possible".
In the interim, political chaos continues to ensue with the British government remaining deeply divided on Brexit.
Reports suggest at least five ministers are implying a second referendum should be considered.
With this lack of cohesion in the administration, one would think this would be an opportunity for the British Labour party to further fragment the Tories, push for a people's vote and save the day. Not so, as Labour appear to be walking in glue on the issue.
Source: Han Yan/Xinhua News Agency/PA Images
Labour leader Jeremy Corbyn is providing ineffective opposition and has been flip-flopping on strategy at a time when his political nemesis is in a state of chaos.
This was succinctly demonstrated before Christmas when Corbyn proposed a vote of no confidence in the prime minister but then simultaneously withdrew his motion.
This angered a number of smaller opposition parties that were ready to support the proposal thus fragmenting the left flank further.
Meanwhile the UK's lack of focus on a post-Brexit ecosystem was exposed by the European Commission and the Irish government's publication of emergency plans in the event of a no-deal outcome.
Resolving this matter and passing the withdrawal agreement will be a key focus for Theresa May this month.
Dealing with the fallout and ensuring effective implementation of contingency measures will be crucial for the Irish government.
At best, 45 pieces of emergency legislation will have to be adopted by the Oireachtas with other matters being de-prioritised.
2. Confidence
The big story of last month was the extension of the confidence and supply agreement for another budgetary cycle which has batted off the immediate prospect of a general election.
While many political anoraks harboured grand hopes of a 'Super Friday' in May with polling for the European, local and general elections occurring on the same day, this scenario is unlikely at this point.
That said, the question on everyone's lips is, how much longer does Ireland's minority government have the "confidence" to continue?
Unquestionably, policy and legislative priorities derived from the programme for government will be postponed to make way for Brexit contingency planning, which will pose challenges to everyone around the cabinet table and in Fianna Fáil.
To date, neither Fine Gael, the independents nor Fianna Fáil have demonstrated any real appetite to engage in electoral warfare.
[embed id="embed_2"]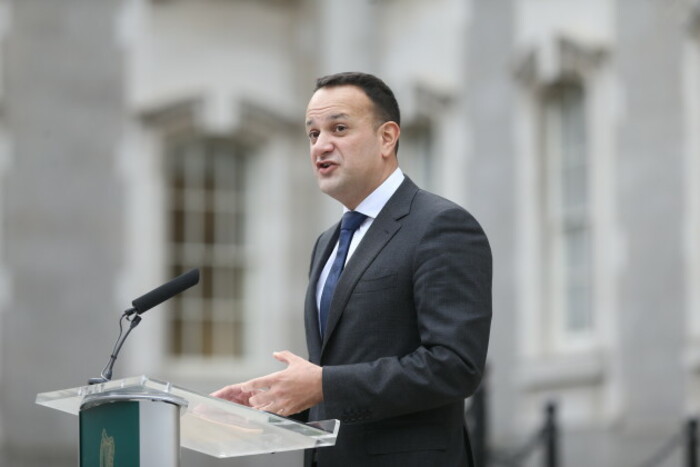 Source: Sam Boal/RollingNews.ie
However, as this administration enters the final stage of its lifespan, politicians will become increasingly antsy with the publication of polls and macro issues such as Brexit and the performance of the world economy. That wrench will get tighter in the run in to Budget 2020 negotiations.
The fallout of Brexit will serve as an early test, but unplanned twists and turns will undoubtedly emerge.
How long more will the traditionally dominant Fianna Fáil continue with the status quo, and will Fine Gael run out of patience with the shackles of minority government? As the old adage goes, a week is a long time in politics.
3. Strikes
With record numbers back to work, unemployment figures at an all-time low and economic growth being a forecaster's safe bet, it is clear that Ireland has regained some of its purr from the days of the Celtic Tiger.
With such favourable fiscal conditions, Ireland has seen house prices and the general cost of living continuing to increase. It is clear the 'squeezed middle' is getting tired of fighting to survive.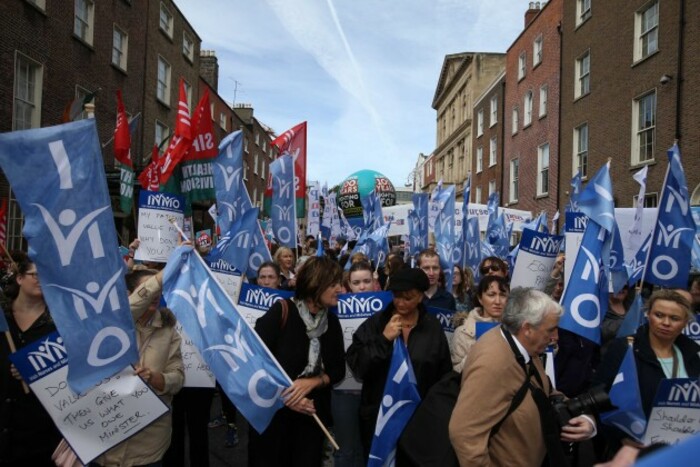 Source: Sam Boal/Rollingnews.ie
Some 95% of INMO-registered nurses and midwives have voted to go on strike over pay, recruitment and retention difficulties. Their union is due to meet on 7 and 8 January to set dates for 24-hour stoppages in hospitals across the country.
The question is, how long before other public sector workers follow suit?
Lorraine Higgins is director of strategy and public policy at MKC Communications.
Get our NEW Daily Briefing with the morning's most important headlines for innovative Irish businesses.