Ireland is falling behind when it comes to offshore wind energy. Here's what needs to change
Policy clarity is needed to unlock the country's renewable power potential.
THANKS TO ITS high wind speeds and relatively benign sea conditions, Ireland should have some of the best facilities for offshore wind generation in Europe – but the lack of strong policy support means deployment has fallen behind other markets.
Current scenarios suggest that Irish offshore wind deployment could range anywhere between 250 megawatts and 4.5 gigawatts of generating capacity by the end of the next decade, compared to current generating capacity of 25 megawatts.
But without more clarity on the direction of energy policy and risk allocation, Ireland risks missing out on significant investment – and the opportunity to demonstrate its commitment to EU and international climate change and emissions reduction targets.
The new Integrated Single Electricity Market (I-SEM), which is due to take effect from 1 October, will fundamentally change the way electricity is traded across Ireland.
The project will alter the risk and reward dynamic for generators and suppliers, with variable generation, like offshore wind, facing particular challenges.
Ireland's new Renewable Electricity Support Scheme (RESS) should allow operators of offshore wind projects to access stable revenues via a contract for difference mechanism.
Documents published alongside the RESS scheme indicate that it could deliver support for up to 2.4 gigawatts of offshore wind deployment by 2030 – but detail is currently lacking on important elements of this scheme, including auction design and technology-specific caps.
Recommendations
Our recent report on offshore wind in Ireland makes recommendations to policymakers and industry, aimed at unlocking Ireland's offshore wind potential and ensuring investors actively seek to compete and invest in Ireland.
These include enacting the Maritime Area and Foreshore Bill as quickly as possible. The changes proposed by this bill would streamline the development consent process, potentially reducing application costs for projects and ensuring developers can secure the permits and authorisations they need before they enter auctions.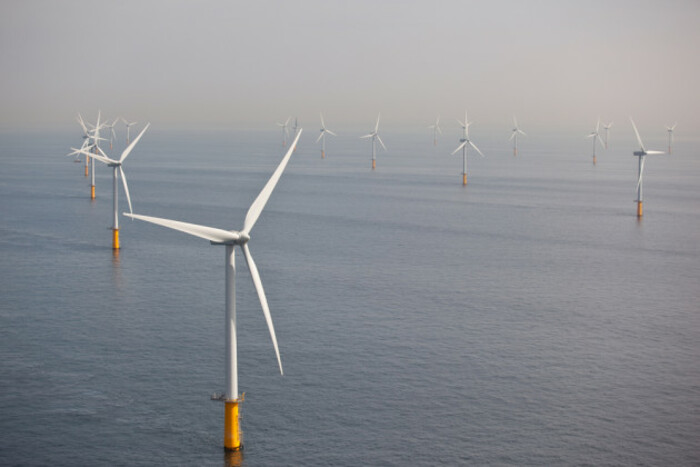 Source: Shutterstock/Teun van den Dries
The contents of this bill appear to have been relatively uncontroversial, but without the final seal of approval from both the Dáil and Seanad the consenting process will remain an inhibitor to offshore wind growth.
Clarity over how offshore wind network connections will be managed under Ireland's Enduring Connections Policy work programme is also needed.
Currently, the policy has only been clarified for offering connections to 'shovel-ready' projects, and not for longer-term projects. Without a connection offer, projects will not be able to obtain support under RESS.
Uncertainty
On RESS itself, our report calls for more detail on the mechanics of the auctions as soon as possible – particularly whether all technologies will compete on a level playing field.
The scale of offshore wind projects means that they require longer lead times to put in place finance and obtain the necessary consents and permits than most onshore developments.
It is also not yet clear whether RESS support will take account of future market changes, such as potential for the price cannibalisation that has been seen in other markets as volumes of variable generation increase.
Further information is also needed on any planned technology caps in the RESS auctions, based on the most up to date data on technology costs and consideration of how technology developments across Europe have significantly increased turbine capacities and load factors.
The way in which auction technology caps are set within RESS will impact on the scale of future offshore wind in Ireland, which is presently too wide-ranging for international investors to take a view on whether to invest.
Finally, we would like to see Ireland's offshore wind industry take a more formal role in developing policy and supply chains. Evidence from the UK's Offshore Wind Cost Reduction Task Force has shown the success that this collaboration can deliver in bringing down costs, securing investment and meeting deployment timescales, while insuring that the lessons learnt by industry in neighbouring markets are utilised for Irish conditions.
Our report shows that Ireland needs better alignment across policy and regulatory frameworks to allow projects to come forward. With the rich resources we have, and the strong fundamental structure underpinning our market, it is inconceivable that we would neglect such an opportunity.
Richard Murphy is Irish head of energy at Pinsent Masons.
Sign up to our newsletter to receive a regular digest of Fora's top articles delivered to your inbox.