'I learned my first business lesson making stuffed toys at 11 - not even my mother bought one'
From running creches to gig-economy firms, Hannah Wrixon talks about what she's learned so far.
IT WAS A combination of my mother and father who inspired me into business.
My mother was a very resourceful woman, she taught me the value of always upskilling – sure she recently went back to college to get her masters. My father was an entrepreneur and inventor who was always known for having big ideas.
He had pubs and restaurants in London for a lot of years, and he got those attributes from the strong woman he was raised by – who at the age of 16 started managing a hotel.
You're probably starting to see that hospitality has been in my family for a long time. But I'm approaching it from a different angle with my company Get the Shifts – a business that helps the industry source temporary staff for events and staff shortages.
I started my first business when I was 11. I had learned how to make stuffed toys in school and decided everyone in the world would need one of these.
I spent all of my pocket money getting the equipment and for the whole summer I holed up in a back room just sewing all these beautiful, I thought, cuddly toys. But I didn't sell one – not even to my own mother would buy one.
They raised me hard but fair. "The quality of the teddies aren't great, you shouldn't have made so many," is what they would say. I learned my first good lesson in business there to research your market before you pile all your money into something.
You need to make sure you have a market before getting so invested, financially and time-wise, into an idea.
I was behind the bar as well, rightly or wrongly, from around 12 years of age pulling pints. That's where I learned to love the pub trade and customer service early on – I just loved talking to people. I worked in hospitality all the way through school.
After finishing, I had a stint with a real job when I went to study aircraft maintenance in Shannon. But I quickly went back to hospitality and was off to Australia for work.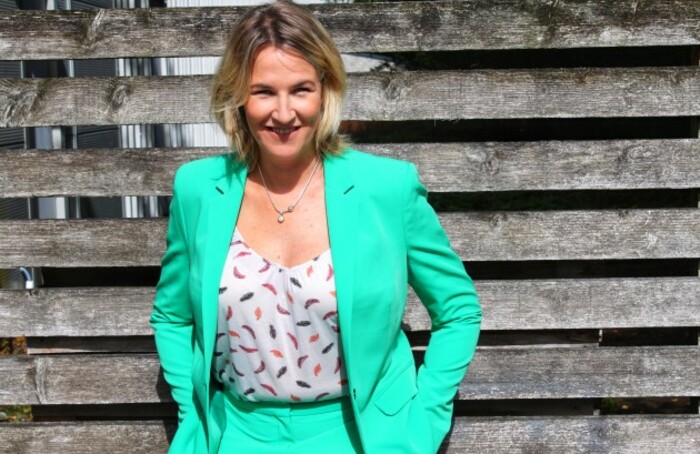 Source: Get the Shifts
Journey through hospitality
I ended up managing some very cool bars – I suppose I was always an intrapreneur. Even if I wasn't working for myself, I always went very quickly to management positions.
But after a while I decided to put a bit of structure around my career. I knew I loved working with people, so figured that human resources would be a good fit for me.
I went to college in Australia to study HR and, in the meantime, I had my first child. I figured a HR job would work better with parenting than hospitality.
I came back to Ireland in 2003 as a single parent, when my child was four-and-a-half, hoping to set the world of HR alight with my brilliance.
However, I found out that half the population of Ireland had also trained in HR and all my skills were Australian-based, so in order to practice here I would need to go back to college.
But in order to go back to college, I would need to find childcare for my son Callum, and it was during that process that the idea for my first business came about.
I complained about the lack of affordable childminders and the quality wasn't what I wanted – after-school care was just a telly in the corner. So I opened my own childcare centre.
I suppose I'm very stubborn like that. I just saw a problem and went about fixing it. And setting that business up got me wondering why there wasn't a database of qualified childcare professionals I could call upon if I was short a few hands.
That's when I started Last Minute Minders, which was a database of childminders who were ready to go out to work in creches at a moment's notice.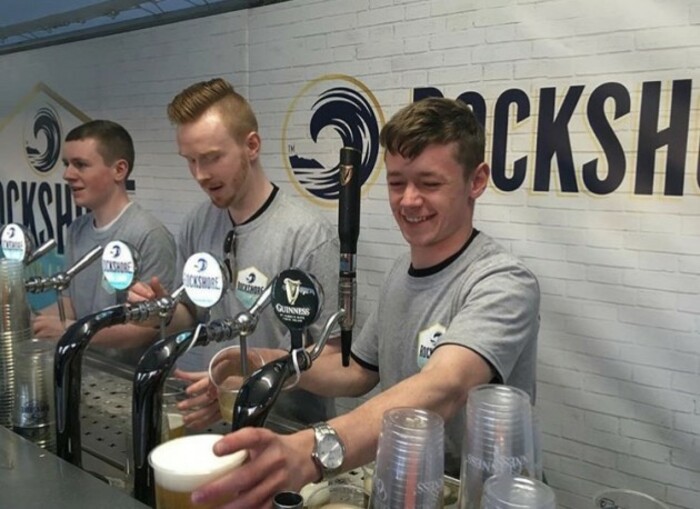 Source: Get the Shifts
The gig economy beginnings
In 2009, I sold the children's centre. I wanted to focus on Last Minute Minders, but then new Garda vetting rules came down the line and we weren't able to operate. We couldn't send emergency childcare professionals in without Garda vetting.
This was all before people even heard of the gig economy and services like Uber and Deliveroo in Ireland. And in childcare, an on-demand model is a tough concept to get across online because people want to trust what they get.
I was faced with the reality of getting a real job, so I left it all behind and started to work in my old secondary school in student support. But the bug was always there to get back and run my own business.
So in 2013, I relaunched Last Minute Minders when Garda vetting rules had changed. But after doing Enterprise Ireland courses like New Frontiers and Going for Growth, I saw an opportunity to pivot the business into what I really loved, which was hospitality.
What I've done is built on the tech of Last Minute Minders as a starting point for the new business – Get The Shifts.
I was becoming a bit disillusioned with the whole childcare industry anyway. Before we were able to send out a childminder, we would need eight separate pieces of documentation. It meant our recruitment process took eight weeks.
With hospitality, even though we do have a lot of loops for our workers to jump through, the regulations don't weigh you down as much.
Source: Get the Shifts
Highs and lows
Winning the National Enterprise Award for best startup in 2018 and winning Business All-Stars for 2018, those were pretty big highs for us. Although, just seeing my idea work is a huge high for me, there's nothing better than that.
We've created 75,000 hours of shifts for the people on our books so far. And I imagine we'll create a further 500 casual roles next year, which will bring the total number of people on our books to 1,200.
But as with any startup, you could have a huge high at midday and be on your knees two hours later with a huge blow. It's a huge roller coaster – and if you're prepared to ride it, it's an amazing journey.
Embrace it all. If you make a mistake, be able to hold your hand up and say you'll do better the next time.
We had a huge storm to weather just last year after just starting and getting our bearings. Some of the team were away and another part of the team quoted for what turned out to be our biggest client of that year.
There were high fives all round and we were so delighted. They put loads of work our way and we thought we were on the pig's back. That was until the end of the year when we were looking at the figures and something didn't add up.
They had forgotten to quote for our margin. So while we would have had a lovely big profit, there was actually nothing.
The lesson out of that story is that people should probably identify where there was a skills gaps and either upskill in that area or leave it alone.
That was a particularly hard pill to swallow, because it was the difference between profitable and not profitable. However, I'm a big believer in the Etch A Sketch mindset – if you make your mistake and talked about it, shake it off and move on.
You have to pick yourself up because if you get left feeling sorry for yourself in the corner, you'll get left behind.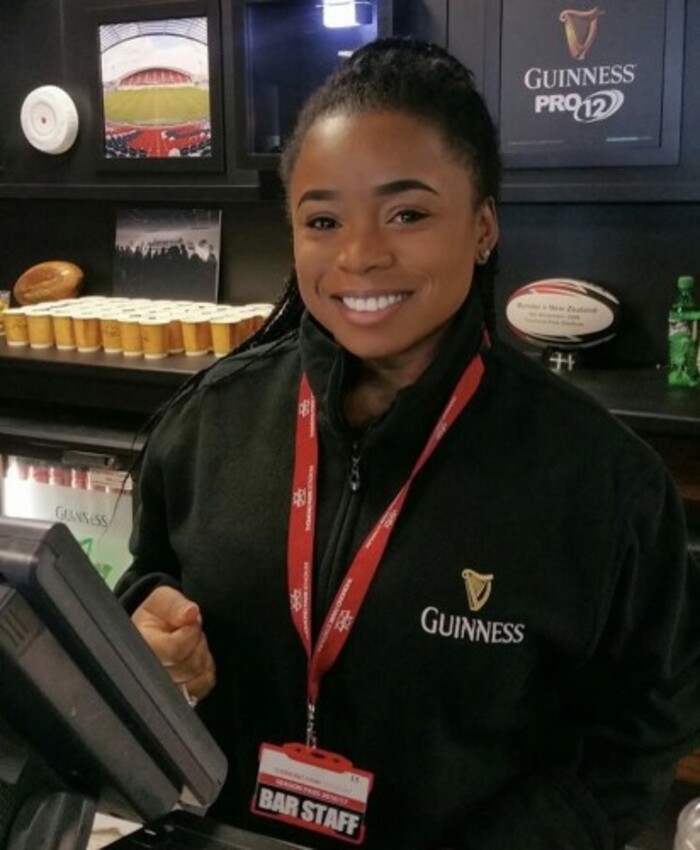 Source: Get the Shifts
What's next
Working for yourself is amazing. I can drop my kids to school in the morning and if I need to, I can pick them up.
I have options and choices, I'm only answerable to myself which is amazing. But I would say to anyone looking to get into business, you need to know all about cash flow.
Cash flow is king and it's all about where your money is, knowing how long you have, what's your burn rate. And always pay your taxes on time because it will come back to bite you in the bum.
As for what's next, we've just secured our first UK clients, so we'll be supporting event group Best Parties Ever in Dublin and Belfast this Christmas, which is really exciting.
We're in Belfast next week for some client meetings, so that is our next big market on this island. Then in March next year we're looking at a move into Manchester as our first UK base.
But I'm not just thinking about the UK expansion right now. I'm starting my part-time masters this month in marketing and business strategy in Limerick IT. After that, who knows, I'll just roll with it.
Hannah Wrixon is the founder of Get the Shifts. This article was written in conversation with Killian Woods as part of a series on business mistakes and what can be learned from them.