'I was 41 and I couldn't see myself doing an ad agency job into my 50s'
After 15 years in advertising, Grainne O'Driscoll decided to ditch her desk job for pilates classes.
I DID EVERYTHING from cattle farming in Australia to advertising before I found myself setting up my own pilates and personal training business last year.
I tried out lots of career angles when I was younger but never really stayed at anything longer than a year.
One of those was studying personal fitness and training in my early 20s, so it was always an interest of mine. But I got a job with British Airways working in cabin crew which took me off in a different direction.
That was just the beginning of the detour, and I think I did everything from that to helping out Santa in his grotto since.
I came back to Ireland in 1997 after being abroad for a few years and I got a job with the advertising agency called Irish International, where I just really settled in. It was comfortable, so like anyone I naturally found it very hard to leave.
I eventually took a sabbatical a few years ago, and it gave me an opportunity to think about what I wanted for the future.
There wasn't an epiphany when I took that break. I just went back and did a course in fitness, and also one in teaching pilates, and loved it. Gradually things started falling into place after that.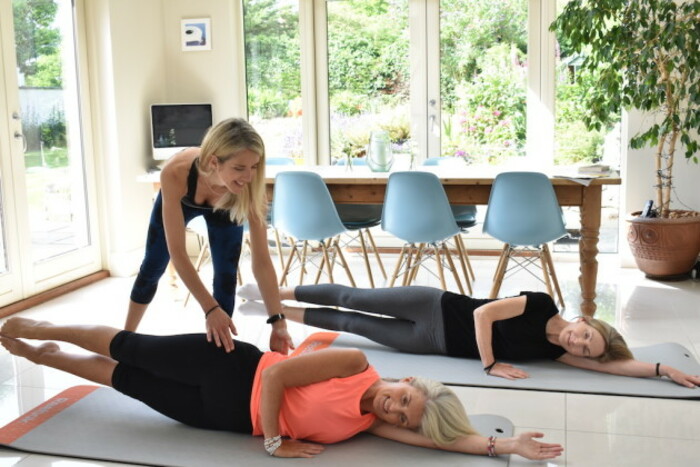 Source: Grá For Fitness
Brave and crazy
I wasn't quite sure of what I was going to make of the pilates course, but then an opportunity came up to teach friends and colleagues and I jumped at it.
People would ask me if I think I'll turn it into a full-time job and I always dismissed the idea. But I was 41 at the time, and I couldn't see myself doing advertising into my 50s. It was one of those now-or-never moments, and I thought I'd end up regretting not doing it.
I decided to leave my job to try turning this passion into a fully fledged business, but at the beginning I would have big panic attacks and think to myself, 'What have I done?'
I remember, around the time, having a dream that I left work. It all seemed really crazy, but when I woke up it dawned on me that I actually had.
Friends and colleagues would say "you're so brave", but I know on the other hand they would say "and crazy" for leaving a good job to go out on my own.
People would ask if I have a business plan and the answer was "I don't". I did a course for people starting their own business, but there was no grand plan charting how I was going to do it.
Earthquake
One of the first big breaks I got was when I caught up with an old friend who happened to own a villa in Italy.
We ended up organising a painting retreat in May 2016, and we had a fully booked yoga retreat in September with a teacher who was bringing all her clients. But then the earthquake hit.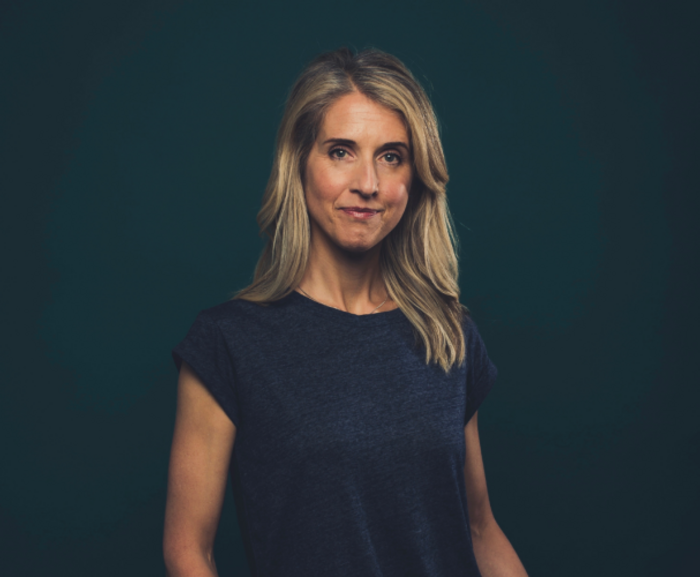 Source: David Sexton
The place was too damaged to accommodate us, even though we were a 100km away from the epicentre. Hope started to fade when we realised there was quite a bit of damage and it would be a while before everything could be fixed.
The more we spoke about it, we realised things were going to move quite slowly and it wasn't going to be even May of this year that the yoga or pilates retreat business would be up and running.
Of course it was worse for my friend, because it's his villa, and devastating for the other locals who lost their homes, but from a business point of view it made me have to change tack as well and find a new way to make the company work.
Too eager
When you're working on your own, it can be quite isolating. You have to figure stuff out yourself and don't have colleagues to bounce off.
That's what I find difficult having worked in the agency and always knowing there were people around me. At the beginning, I was so keen to say 'yes' to everything. I needed to learn to pause and think about things.
I was agreeing to opportunities but not necessarily thinking about how they would benefit the business. I ended up taking on things that were draining my energy and not sensible to do from a business perspective.
I was doing an early morning class on Tuesdays, but I only had four disciplined clients who would always show up – it wasn't enough. I was exhausted because I would have to get up early to prepare.
I kept the class going for ages and I added in another morning class on the Thursday, which caused me to run myself into the ground even more.
I ended up having to drop both the classes in the end and had some devastated clients. I felt bad because it suited them, but ultimately it wasn't profitable enough and was an energy drain.
I've become a lot more strategic with how I plan my classes and assess demand.
[embed id="embed_2"]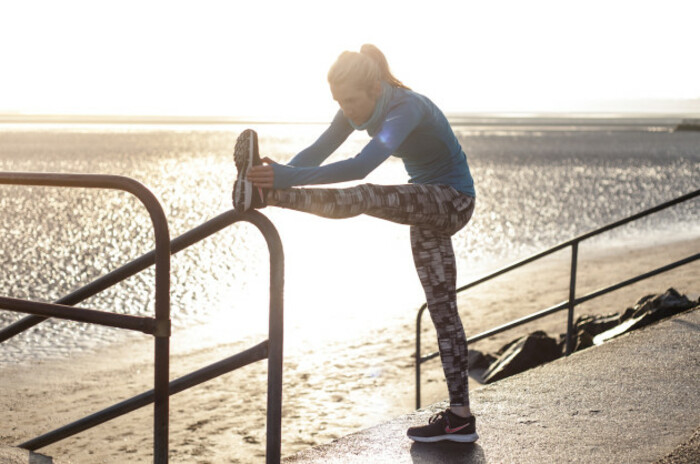 Source: Grá For Fitness
I'm planning to add a couple more evening classes onto the schedule out around Deansgrange in September because it's a good residential area.
When organising new ways of growing the business, like putting on new classes, I find you can also get stuck in the planning phase – nearly paralysed by planning.
You just have to suck it up and see. The best thing I've found to do is trial something for six weeks and if it doesn't work out, pull the plug.
Growing the business
This was my first summer teaching full-time, and one thing I've learned the hard way is that it's just naturally quieter, which means I should get smart about how I use that quiet time.
Between people being away on holidays or entertaining their children, there's just less demand. I should have wound down all of my public classes and used it as a time to plan how I'm going to grow the business but also to take a breather.
I'll be having a serious think of how to plan next summer because I know other teachers take the summer off. When I first heard they weren't working I couldn't believe it.
I think next year I'll capitalise on that a bit and either do an intense course myself or do some retreats.
But I'm focused on the coming months right now, and the corporate space is a big area of interest for me since wellness has become a larger trend at big companies.
The opportunity for me started when a friend asked if I would be interested teaching pilates at her company. That was after I initially dragged her along to one of my classes and forced her to give it a try.
She really enjoyed it and put me in touch with her company, which lined up three classes a week for a month.
Then, as a result, they took me on for five classes a week since last January, which was a massive boost. And now they're already talking about renewing it for next year.
Grainne O'Driscoll, owner of Grá For Fitness. This article was written in conversation with Killian Woods as part of a series on unlikely entrepreneurs.
If you want to share your opinion, advice or story, email opinion@fora.ie.
read more on