Here's all you need to know about uncovering - and reporting - gender pay gaps
Now is the time for companies to get ready for incoming legislation.
THE GENDER PAY gap is, at its simplest, the difference between the average pay of men and women, regardless of their seniority.
Equal pay is about pay differences between men and women for "work of equal value" or "equivalent work".
Even if an employer does not have an equal pay issue, a gender pay gap may still exist, such as if the majority of lower paid roles are filled by women.
According to recent figures from the CSO, the gender pay gap in Ireland is 13.9%. This compares with an average gender pay gap across Europe of 16.7%.
Ireland's gender pay gap indicates that women in full-time employment essentially work for free for about one month of every year.
New legislation
Bringing us a step closer to gender pay gap reporting, the Cabinet approved the general scheme of the Gender Pay Gap Information Bill in June 2018.
When implemented, the bill would require all employers to publish data showing whether there are differences in the pay of male and female employees.
The regulations will apply to employers with 250 or more staff initially, then to those with 150 or more, and finally those with 50 or more.
They will apply to the public and private sectors. In addition to differences in hourly pay, information on differences in bonus pay, part-time pay and the wages of men and women on temporary contracts will be among the data that must be published.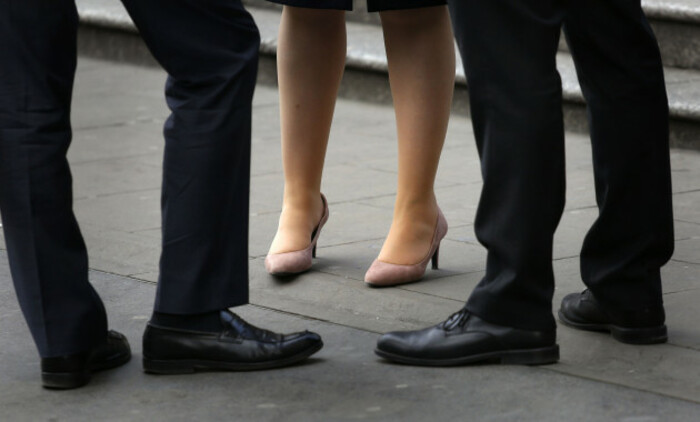 Source: Philip Toscano/PA Wire/PA Images
The general scheme of the proposed bill provides that the Minister for Justice and Equality will make regulations in respect of:
Prescribing the classes of employer and employee to which the regulations will relate
How to calculate the number of employees an employer has
How to calculate the pay of employees
The form, manner and frequency with which information is to be published 
Employers will also be required to publish details of the number of male and female employees who:
Were paid bonus pay
Received benefits in kind
Are in the lower, lower-middle, upper-middle and upper range pay bands
It is also possible that the regulations will require the publication of information by reference to job classifications.
Consequences for non-compliance
The general scheme of the draft Gender Pay Gap Information Bill indicates an intention to amend Ireland's employment equality legislation to include bespoke "enforcement powers" in respect of gender pay gap information.
Designated officers may be appointed by the Justice and Equality Minister to investigate and prepare compliance reports in respect of employers.
These officers would be allowed to enter the employer's premises and require records and other documents to be handed over for inspection.
It is envisaged that there will also be scope for the Irish Human Rights and Equality Commission to apply to the Circuit Court for an order requiring an employer to adhere to the reporting obligations.
The draft bill envisages an employee being able to refer a complaint that their employer has failed to comply with the gender pay gap obligations to the Workplace Relations Commission.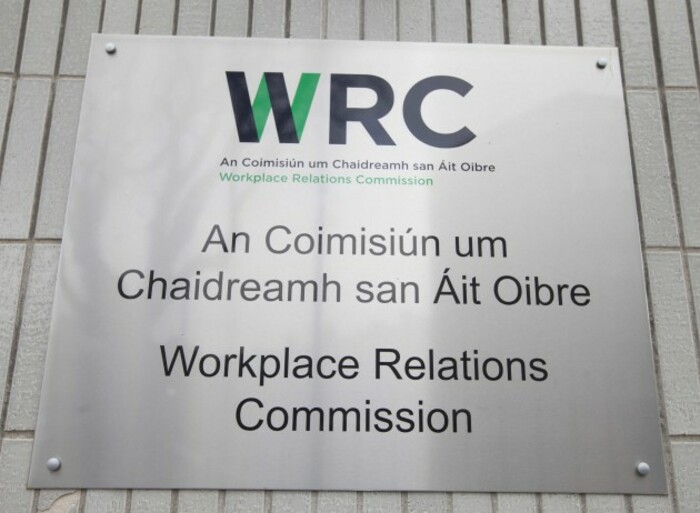 Source: Eamonn Farrell/RollingNews.ie
How to prepare
It remains to be seen what form the final draft of the Irish legislation will take, but what is clear is that the legislation is on its way, meaning employers must commence preparations.
Irish employers should start to gather and analyse their payroll data, as well as review their existing HR policies and compensation practices, to determine whether there is any unintentional but identifiable gender bias.
This "trial run" or "preliminary review" will enable employers to minimise exposure to any equal pay or discrimination issues and identify any technology supports or staff training that may be needed to ensure compliance with the calculation and reporting requirements when they come into effect.
Irish businesses now have an opportunity to learn from the UK in order to begin putting corrective measures in place in order to reduce the gender pay gap. This is a crucial step as we are aware that there is currently draft legislation with the government that is envisaged will be passed in the coming months.
Having an action plan in place is going to help organisations understand their workforce data and the key identifiers of their gender pay gap.
An example here could be that there is a lack of females in senior roles, therefore they must consider how they will improve the landscape in the longer term.
Improving and enhancing flexible work in the organisation
One of the main reasons noted for a gender pay gap today is a lack of flexible working which is deemed to be causing a conflict between professional and caring responsibilities.
The caring responsibilities include when females are required to take time out of work in order to look after their families.
If organisations enhance their flexible working offering, then this may go hand in hand with getting more female employees in senior roles. 
Transparency
It is important for organisations to seek to be as transparent as possible in relation to salaries.
As a result of the gender pay gap reporting and also the emphasis on equal pay, organisations now may receive requests for more specific information on salaries within the organisation.
Organisations must be aware that disclosing individual pay is an illegal act and it would be deemed a data protection breach.
Consider the long-term goal now
As gender pay gap reporting is now an annual process in the UK, and soon to be a similar process in Ireland, companies need to consider what they wish their long-term goal to be.
It is not expected that a business will have their goal achieved in the first 12 months, however it is important that organisations avoid creating bad habits resulting in just a short-term solution.
Firms should be mindful of the fact that if they implement change in a positive and effective way then engagement will increase and more gender diverse talent will be attracted to working for the organisation.
Plan your PR and communications strategy
If it becomes obvious that the organisation may face negative publicity arising from a gender pay gap, then it should now plan how you will address this.
Managing messaging, internally and externally, will be very important to ensure that any potential brand damage is minimised.
Employers are currently in a war for talent and any potential negative brand publicity can be very damaging for an organisation striving to attract top talent.
Catherine Smith McKiernan is head of HR consulting at Adare Human Resource Management.
Get our NEW daily digest of the morning's most important headlines for innovative Irish businesses.