'We thought it'd blow up into a billion-dollar app overnight. Sometimes you get carried away'
Parkpnp's Garrett Flower talks about how he refocused his business and hiring the best people for the job.
THE TWO BUSINESSES I've set up are very different, but we've always had a tech approach.
At Krüst, a bakery business I co-founded in 2012, we were constantly thinking about how we could be more efficient and tech savvy with a traditional business that was just retailing, catering and wholesale distribution of bakery products.
We used Nest cameras in the bakery, we were one of the first to use an iPad till, we linked all of the plug sockets to smart plugs to reduce energy consumption and we accepted bitcoin when rarely anyone else would.
So Parkpnp might be my first tech company, but that doesn't meant we weren't innovating at Krüst. But after four and a half years of the bakery business, I had a hunger to create something else.
I started working with my eventual co-founder Daniel Paul, someone I feel is a rising star in the Irish tech scene, to look at new business opportunities. One of those opportunities happened to come when I bought a car for the first time.
I was going to a party in Ranelagh and couldn't find parking anywhere. So I knocked on a door, asked a very nice lady if I could park in her driveway and she said, "Yes."
That's how Parkpnp, which allows people to lease out their car parking spaces on-demand, all began.
Parkpnp wasn't the first idea though, there were two others I fleshed out. One was called Flight Cred, which would help people going on expensive trips abroad to lock in the cheapest flight ahead of time instead of having to save while prices inflate.
Once they locked in the price, they would pay it off in instalments up until the flight. If the person didn't pay the flight cost back, it would go back on the market and be resold.
But I settled on Parkpnp because parking is a global problem. I still think Flight Cred was a good idea, but there were complications with long sales cycles and regulations in aviation.
That shows you really have to do your research when you've got an idea. It's not a fly-by-night thing to set up a business that can scale. There are boxes that need to be ticked and you need to be constantly challenging the business plan.
I saw there was potential for Parkpnp to scale and also, it felt right. What your gut tells you is important in business.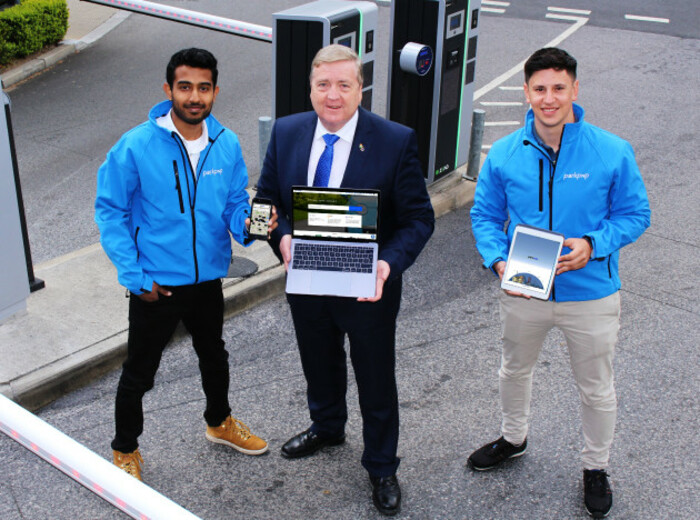 Source: Parkpnp
Constantly bomb proofing
At the beginning of a startup, you need to figure out why it won't work. Practice pitching informally to friends, family and people you trust.
Listen to all their feedback on why it won't work and go back to the drawing board to ask yourself, "Is this is a valid concern and what would allay this fear?"
Picking apart the idea and bombproofing it never really stops once you've settled on an idea for a startup. You have to do it constantly.
One of the things that we focused purely on at the start was residential listings – we thought we were going to be the Airbnb of parking.
We thought this was a genius idea because everyone will list their parking spot straight away, and we would blow up into a billion-dollar app overnight.
Sometimes you can get carried away with your thought process, thinking your idea will blow up. If you do that as a founder, you won't last. There are so many factors like timing and luck, as well with your strategies playing out.
As we pressed ahead with the residential plan, we heard from friends and trusted advisors that it could be difficult to get people to rent out their parking spaces because it's a new behaviour.
It's not something people have done in the past and there's trust elements we hadn't thought of. We went out to try to fix that and we ended up looking at the market again, which is when we realised parking space owners aren't just homeowners.
They're hotels with low occupancy rates, they're businesses that have free space on the weekends and after 6pm every day, and parking-lot operators who have quiet times.
So constantly challenging the idea is what helped us expand what Parkpnp could be all about. Now we see the parking marketplace isn't just one segment, it's made up of several segments and we could go after all of them, not just residential.
When you write it all out like this, it sounds simple to break down what a startup is going after, but I'm only able to explain it now because we put in the hard yards of researching what would make Parkpnp work.
Building a startup properly
I believe Parkpnp has worked so far because we've hired great people. That means I can spend all of my time growing the startup and trust the people I've hired to look after day-to-day operations.
To hire the best people, you need to have a very clear idea in your head about the type of company you want to build, and the culture. That way you can imagine the persona of the type of person you want to hire.
In both my businesses, everyone needs to be quite independent – they all have responsibilities they take care off. So when I'm hiring, I need to find people who can function in that sort of working environment.
For example, nine of the people in Parkpnp are former entrepreneurs. They've gone out and tried to do something themselves, it may not have worked or worked for a while and then didn't.
But being former entrepreneurs, it shows me they have the attitude and mentality we want. For those in the team that haven't set up their own business, they all have that same mentality.
[embed id="embed_2"]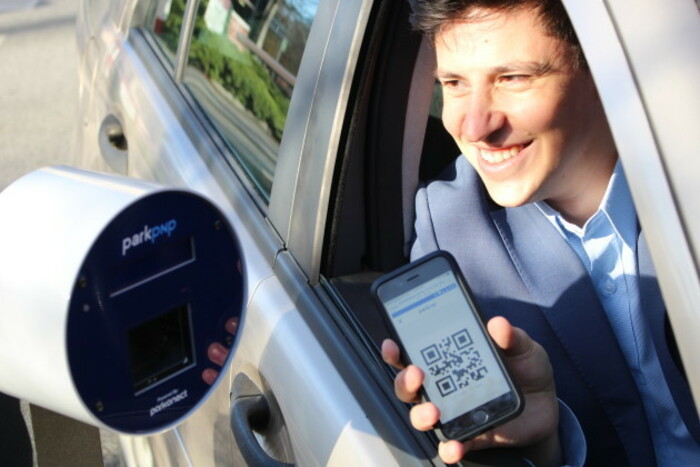 Source: Parkpnp
I learned that they tick that box by asking them during interviews, "How have you created something in the past that you're proud of and what does that look like?"
And I ask them about their vision for the next 10 years. You learn a lot about applicants by asking those questions.
And everyone who applies for a job with us, I make them do a proposal on the following: "It's day one, you're in the boardroom and you're presenting Parkpnp. What does that look like?" I let them do a presentation and then send it to me.
Some people can nail interviews, they have a skill for them, but then send you garbage. You can really filter out all the people who didn't really care for the job with this approach.
The difference in submissions between someone who cares, and someone who doesn't, really stands out on paper. At the end of that process, you have the people who really want the job. 
Our goal
Krüst was a very emotional business, and I learned a lot getting my hands dirty. I've painted the walls, put the lightbulbs up, stocked the shelves of supermarkets, served the customers coffee and made the sandwiches. I feel the whole business is very personal.
You get an attachment to those kind of lifestyle businesses and very different to Parkpnp, which is a huge unknown challenge.
I mean, there are lots of successful entrepreneurs in the food space and you can read their roadmap to emulate success, but with tech there is so much unknown.
The business has over 25,000 users in three countries – Belgium, the Netherlands and Ireland. We are growing really fast at a rate of 30% month-on-month and we're looking at raising a series A round.
I'm over in Silicon Valley right now at the Blackbox Connect accelerator and building my network to look at getting capital to put more fuel on the fire. And we've just launched a small trial in the US with the aim to expand on that. 
What I never get sick of hearing is people saying to me, "Why hasn't this idea been here before?" I agree with them, the idea for Parkpnp should already be a staple of our daily lives. And that's our main goal.
Garrett Flower is the co-founder of Parkpnp. This piece was written in conversation with Killian Woods as part of a series on overcoming obstacles when launching a startup.
Get our NEW daily digest of the morning's most important headlines for innovative Irish businesses.