How I would fix the doomed rural broadband plan if I were the communications minister
The long-delayed project is just never going to work in its current format.
THE NATIONAL BROADBAND Plan has sadly been doomed from the outset – and it has little to do with politics or who had dinner with who.
The idea that one provider using one expensive technology – fibre – can deliver the necessary connectivity in rural Ireland in a cost-effective, reliable and timely fashion is crazy.
There is simply no commercial fibre solution to satisfy this need. A government subsidy would be required indefinitely, with no return ever. Plus, using fibre would take a generation to provide the level of connectivity required, by which stage the technology would be out of date.
If I were the communications minister and looking to deliver the National Broadband Plan, my New Year resolution would be to bin the tender, start again, plan a subsidy model and let private business do the heavy lifting.
Fibre costs are excessive related to the potential uptake, whereas wireless broadband can be delivered at a fraction of the cost. The solution should be a hybrid of wireless and fibre. This has been done across the world, most notably in the US.
Google Fiber started rolling out 1 gbps connectivity in the States several years ago, but paused expansion into new cities in 2016.
Fibre is too expensive.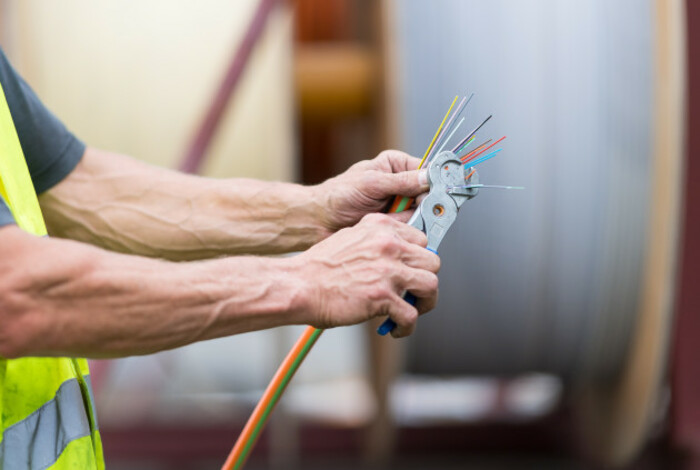 Source: Guido Kirchner/DPA/PA Images
Subsidy model for private providers
Our government needs to let private business work this out with a subsidy model and diverse local solutions, not just fibre – and not just a single provider either.
A lot of people ask why so many of the major broadband providers pulled out of the National Broadband Plan bidding process at the outset.
It's simply because the costs were prohibitive. It would have been impossible to make money based on the government tender. Furthermore, a fibre rollout would only be completed when the infrastructure would need to be updated again.
Wireless can work anywhere, including in the more remote areas, whereas fibre would only be considered for a town or a major industrial area.
Areas quickest to sort would be those that already have some fibre in place, where you can introduce some cost-effective tower and fibre co-location services straight away.
Towers built around the existing infrastructure could see customers set up with wireless connections in a matter of weeks. To reach the same number of customers through fibre would take many months, even years. You can reach hundreds of businesses or homes with one tower, through point to multi-point.
The notion that one bidder can potentially do it all when it comes to a State contract for broadband provision in the regions is unrealistic.
Private enterprise needs to be used, with different providers in different areas offering a combination of fibre in some parts, and wireless connectivity elsewhere.
We need to mirror other similar regions, like Northern Ireland, where a subsidy model is in place. Find a private company to supply the connection and the cost is offset with a subsidy.
Future-proofed connectivity
Such a massive infrastructure project as the rollout of rural broadband must be future-proofed. Otherwise, before the planned solution is even complete, we will find ourselves back at square one in terms of inadequate provision.
Artificial intelligence and automation is no more than a generation away for many business operations. Most of what they do – operations, process, sales and marketing – will be dependent on connectivity. Will Ireland have the broadband infrastructure to support this?
We need to drill down to get a better understanding of the connectivity requirement.
Who are the stakeholders? Is what's proposed right for the businesses in question? What is the current contention ratio and what could it be like in 10 years?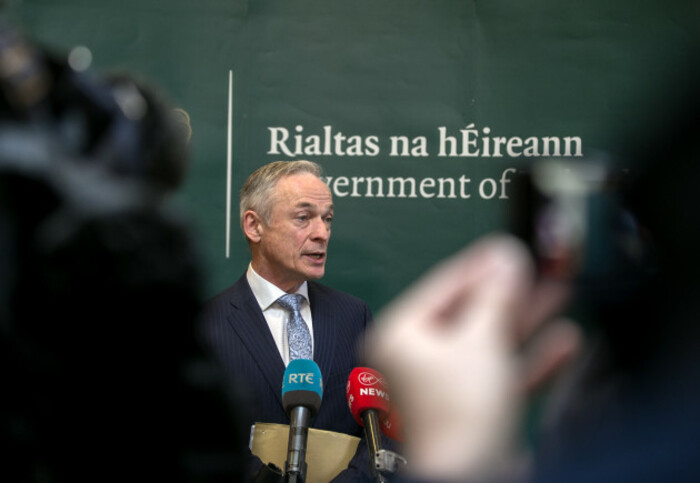 Source: Sam Boal/RollingNews.ie
Planning departments and infrastructure and property developers need to take connectivity into consideration in their decisions as to where Irish businesses, manufacturing, housing and schools are located.
Every user needs to be considered. Businesses currently cannot function without reliable connectivity, so they can't bring much-needed employment to the regions. And yet, when this is enabled, we will then see the population increases and the need for homes, schools, clubs and community centres.
Connectivity is thought of last, if at all. Up to now, there has been no robust planning for future growth in Ireland's broadband provision. Ultimately, where Irish industry is lagging behind competitors, we damage our economic growth potential.
And that's before you even touch on the need to rebalance the east coast-skewed development track record or the social issues around quality of life.
Communications Minister Richard Bruton may not have been your archetypal Wham fan, but the 'I'm Your Man' anthem does ring true for the National Broadband Plan -minister, if you're gonna do it, do it right!
David Russell is the CEO of Host Ireland.

Note: This article was amended to clarify details on Google Fiber.
Get our NEW Daily Briefing with the morning's most important headlines for innovative Irish businesses.