Dublin's new bus plan isn't perfect - but it shouldn't be a political football
BusConnects is a work in progress and we need it to keep the city moving.
THEY SAY VARIETY is the spice of life – but not when you're commuting in Dublin.
For the vast majority of the city's bus users, uncertainty over how long their commute is going to take is an accepted, but nonetheless extremely frustrating, daily norm.
A commute that the timetable says will take 40 minutes can sometimes take 30 minutes. On other days, that trip time can more than double.
The National Transport Authority's much talked about solution to this problem is BusConnects.
There's a huge amount to like about the proposals, much of which has sadly been lost over the past few months as politicians have fallen over themselves to turn BusConnects into a political football.
You'd know that local elections, and most likely a general election, are just around the corner.
Source: Leah Farrell/RollingNews.ie
This is political Ireland at its finest when it comes to transport and infrastructure projects, with our elected – and wannabe elected – officials looking at things through the five-year election window as opposed to what's actually best for the long-term future of the country.
It's little wonder that congestion is on track to cost the Irish economy upwards of €2 billion per year within the next decade.
First draft
The BusConnects plan is not perfect. Nor should it be – it's a first draft that's just gone through the first round of public consultation. Several more rounds of engagement will likely be required before any plan can be finalised.
Cut through the politically-motivated noise and you'll find a great deal to like about BusConnects.
At its core is a plan with the potential to give Dubliners the kind of bus network that they deserve and need – particularly if more of them are going to be enticed to take public transport over the coming years.
The current bus network in the capital is no longer fit for purpose. An efficient and reliable public transport system is a requirement for a successful Dublin – and will be central to achieving a high quality of life in the city.
In that regard, Dublin is currently significantly behind where it needs to be.
Keep Dublin moving
It is a fact that too many people in the city still do not have the standard of bus service that they require and deserve. This is due to poor forward planning and a 'disconnect' between land use and transport planning over many years.
In particular, the failure to deliver underground mass transit solutions over the past several decades has left Dublin's transport system in a far-from-desirable state.
The continued delay of urgently-needed larger infrastructure projects, including Dart Underground and Metro North, has worsened this situation.
Those projects remain, at best, a decade away. A more efficient bus network is needed in the meantime to keep Dublin moving.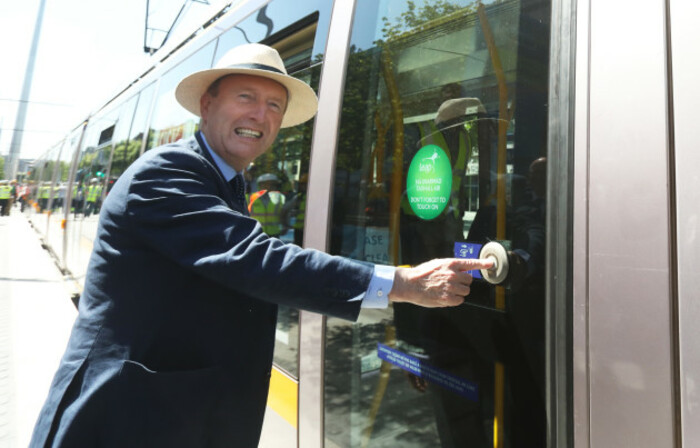 Source: Leah Farrell/RollingNews.ie
Dublin Chamber's Dublin 2050 project has identified that locals desire a city that is easy to move around, where public transport is reliable, sustainable, fast and efficient.
We believe that a desired commute time of no more than 30 minutes should be achievable from anywhere within the M50 to the city centre by the year 2050.
There is an urgent need for better integration of the various public transport modes in Dublin. Currently, there is an inadequate level of synchronisation across the various modes.
We hope that this situation will improve as frequencies are increased on the Dart and commuter rail lines over the coming months and years.
The BusConnects idea of creating spines along the main arterial roads in Dublin is a good one. This is reminiscent of the hugely successful 'finger plan' in Copenhagen, albeit the Dublin version will run overground as opposed to underground.
The creation of these spines will require more dedicated road space for buses. Increased bus priority will be essential to achieving a frequent and reliable service.
The ultimate success of the radial spines will depend on how well the bus network is integrated with other modes of transport, including the rail network, Luas lines, and – crucially – the cycle network.
Crucially, of course, the spines must be fed by an efficient network of localised routes. And this is where the National Transport Authority has a lot of work to do, as it seeks to address the many legitimate points made by suburban residents about how the proposed 'feeder services' will work for them – or not.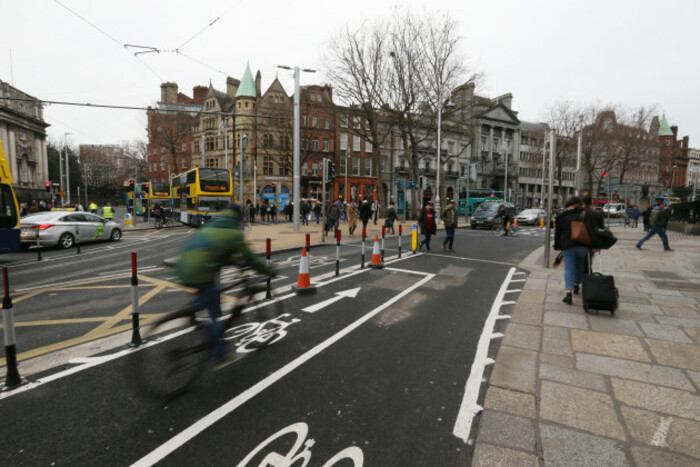 Source: Sam Boal/Rollingnews.ie
Refined plan
The next iteration of the plan needs to include more detail about improved park-and-ride facilities along the spines, particularly around the edge of the M50 and the canals. More attention is needed too to address the public transport deficit around the M50.
The BusConnects plan does little to change the fact that many bus users are forced to come into the city centre in order to travel back out to another part of the city.
For example, someone living in Lucan who is looking to get to Dublin Airport by public transport, will still be required to take a bus into the centre of Dublin in order to catch another bus northwards. No wonder people opt to drive around the M50 instead.
Dublin Chamber has long advocated for a fare system that allows the user to pay for where they are going as opposed to how they get there.
We're delighted to see this addressed in BusConnects, with a 90-minute ticket allowing users to change as much as they like until they reach their destination.
BusConnects is a plan that needs to be refined, not booted into touch.
With positive and constructive input, it's a plan with the potential to make Dublin work better – but only if stakeholders and policymakers are willing to brave the criticism and persevere.
Graeme McQueen is head of public affairs at Dublin Chamber.
Sign up to our newsletter to receive a regular digest of Fora's top articles delivered to your inbox.