'You can't be excellent at everything. Find what you're good at then do more of that'
Just because you started a business doesn't always mean you're the best person to run it.
IN THE EARLY days of the Digital Marketing Institute, myself and my fellow co-founder Ian Dodson liked to be in the thick of the action.
We founded the institute in late 2008 and started running training programmes in the classroom in Dublin in early 2009. At the time, myself and Ian had a digital agency and we found it difficult to hire people. So we decided to run a training course and start building some knowledge in the digital marketing space.
Sunday afternoons were spent printing and punching courseware to be given to students, and we would also be there to take payments from students as they came into the class.
It's a very different structure now. Although that approach helped me get to know every detail about the business, it's not sustainable and it is very difficult to scale a classroom training business.
Being entrepreneurial, I would have a new idea about every few hours and I would say 'let's try this'. But when you have 20 people in a company, you can't really keep going off in different directions. It doesn't work and everyone gets frustrated because they can't do their job.
It wasn't necessarily a mistake, but what we didn't do fast enough was hire a chief executive. It was four years into the Digital Marketing Institute before we did and I probably could have done it earlier.
Ken Fitzpatrick, who is our CEO, is really good at managing people, encouraging them to play to their strengths, delegating business decision-making and bringing them in the same strategic direction. Ken, who oversaw the Saongroup that controls IrishJobs.ie and was head of Simply Zesty, was able to do all of those things that we should have been doing earlier I suppose.
Sometimes I have a tendency to do stuff as opposed to leading other people to do a task or allowing them to work it out. It's easy to get frustrated with somebody because they haven't done something, but it's much harder to stop and explain how to do it so they can do it in the future.
Since Ken has come on board, he has transformed the business: he has put in place a level of management who buy into what we're trying to do, which has freed up myself and Ian to focus on the bigger issues of where we are going with the business. We are now able to look three years ahead instead of just three months.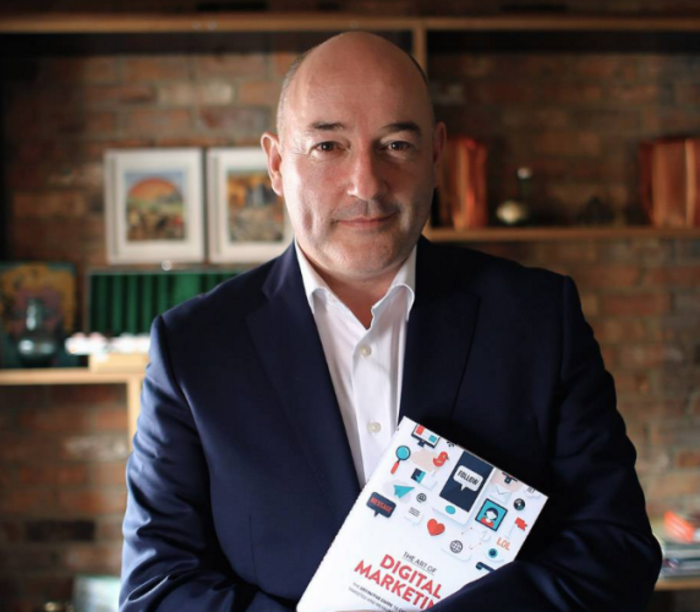 Source: Digital Marketing Institute
Find people better than you
Ian's strengths are in understanding student learning through sound pedagogical courseware, along with the branding and marketing of these programmes, while I am more entrepreneurial and startup orientated. My strengths lie in digital marketing, technology and innovation. You can't be excellent at everything – if you can find out what you are good at then you should strive to do more of that.
What I try to do is hire people who are much better than I am at doing the stuff that needs to be done. We have been very good at this in Digital Marketing Institute. If somebody left tomorrow I probably couldn't do their job as well as they are doing it.
When starting the company, we had to be – and hire – 'jack of all trades'. However as we grew and developed the business, it became important to develop more specific expertise in each of the aspects of the business, including finance, sales, production, marketing, operations and so on.
At the start of any business I do all the selling. As we hire people, the goal is to ensure that I feel comfortable that this aspect of the business is in safe hands, allowing me to move onto another part of the business. When you find someone who is better than you at that job, as an entrepreneur, you need to let go so you can continue to focus on growing the business.
I should not and do not expect others to think and act like me. I use the word gumption when hiring people, but they don't necessarily need to have the same mentality to the business as I do.
You don't really want a bunch of founders and entrepreneurs in your company and end up with 10 people dragging the company in 10 different directions. We have one direction and setting that goal and articulating it is my job and Ian's job.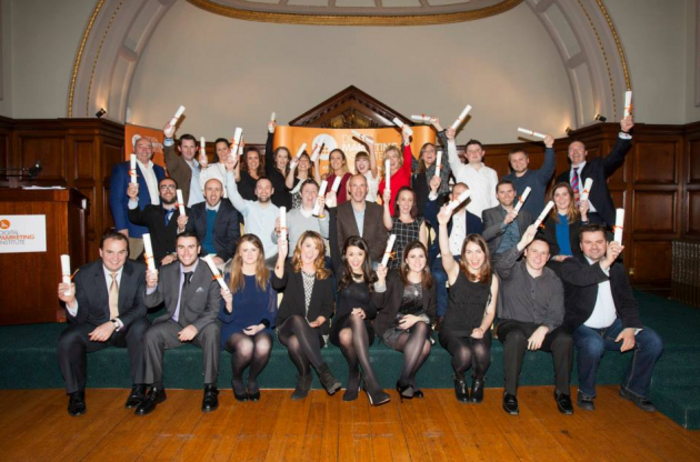 Source: Digital Marketing Institute
Be the gold standard
At the start, we thought we would run two or three of these courses. However, as the demand continued to increase, it hit us that quality digital marketing courses aren't only in short supply in Ireland, it's a global problem. The demand for qualified digital marketers outstrips the supply.
We've transformed the business from a classroom-based training company into a globally recognised body and when we started out we were gobsmacked that nobody else was doing this.
If you want to become an accountant, a lawyer or an engineer, there are pathways set out for your career, but there was nothing for digital marketers. We looked at the university sector and saw that its infrastructure didn't allow it to move very rapidly.
[embed id="embed_2"]
We were very nimble, went straight in and started taking a chunk of that education market that was not being serviced. Now we are working with the likes of IBM, LinkedIn, Google, Facebook and Twitter because they all see the value of developing this accreditation system for digital marketing.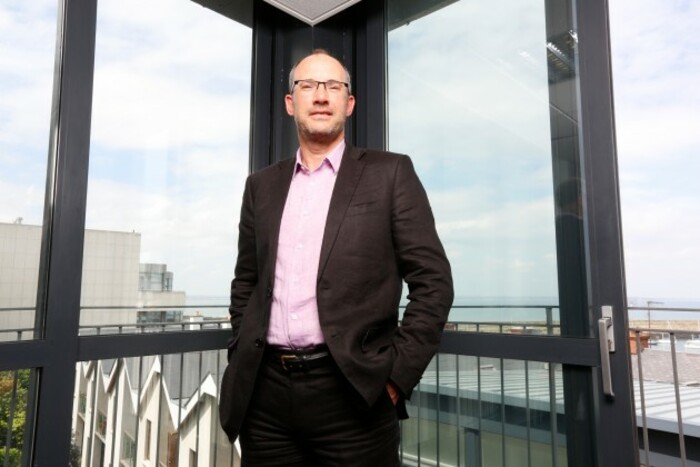 Source: Conor_Healy_Photography
End goal
We haven't reached capacity. If you look at LinkedIn alone, around 11 million people have sales and marketing as a skill on their profile and we're only just tapping into that.
I can't tell you what's going to happen in five years time, but I don't see the demand for this kind of certification fading away.
What I'd like to see is that we become the official accrediting body for digital marketers. In time, universities around the world will be knocking on our door, asking to teach their courses to the Digital Marketing Institute standard.
Now that's going to be a difficult end goal and a hard job to see out because universities typically do their own certification and like to think they can do it on their own. However, the fact that they are typically a little bit slow on the uptake of this one is a good thing if you're an entrepreneur.
Anthony Quigley is the co-founder and director of the Digital Marketing Institute. This article was written in conversation with Killian Woods as part of a series on business mistakes and what can be learned from them.
If you want to share your opinion, advice or story, contact opinion@fora.ie.
read more on