'With a creative background, I was worried I wouldn't be taken seriously in business'
This designer delivers a masterclass in how artists can turn their passion into a business.
SINCE I WAS very young, I wanted to be a maker or designer of some sort. I was always drawing and designing things, from cars to fashion to architecture. I made websites and magazines, as well as architectural models and photomontages of buildings.
I had a very strong graphic design background, but I ended up studying textile design at the National College of Art and Design (NCAD) and went on to start a fashion accessories business.
It was never my intention to pursue textiles. When I was in my first year at NCAD, students were encouraged to try different disciplines and push outside their comfort zones, so I tried everything to see what would grab me.
I gave weaving a go and it just captured me. But there was a five-year gap between leaving college and turning my passion into a business.
During that time, I dabbled in a bit of web design. I was still making handwoven scarves, shawls and other pieces. I had the idea that I'd make a living off my scarves, but I was submitting them for awards and not really surviving from it.
Then came the question: Am I going to make a go of this or not?
I decided that if I wanted to set up a viable business, I'd have to go through a bit of a 'product innovation' period. I focused on the product first and turned my attention to the business model later on.
Handwoven pieces take a long time to make because I work so finely. It takes 40 to 50 hours to make a single piece. You can't build a sustainable business at that rate, so I had to figure out how to achieve the same handmade finish but in a factory setting.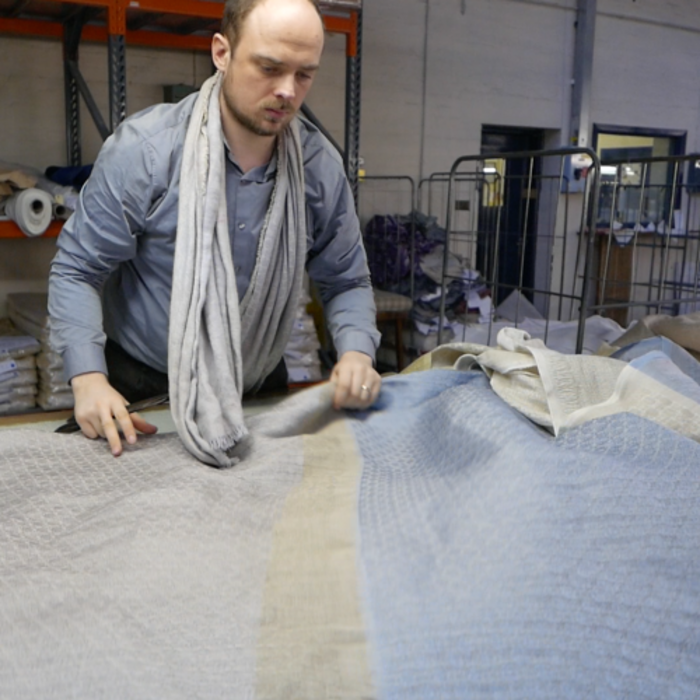 Source: Brendan Joseph
Look for support
If I'm honest, I had a bit of a chip on my shoulder and was worried I wouldn't be taken seriously as a businessperson coming from a creative approach, so I went to Enterprise Ireland for support through their competitive start fund.
I also wanted to raise investment so I could build something that was economically relevant and not have the business just be me in a small studio.
If you're a creative who's looking to set up a business, with the benefit of hindsight I'd recommend going to your Local Enterprise Office (LEO) first and exploring the supports there – while I wanted my plan to be vetted and validated, seeking investment can be a big first step.
They say there are two types of people who start a creative business. There are those who are really business-minded and have the passion but maybe not a huge amount of personal talent.
Then there are people who have the skills, but not the confidence or ambition to build a scaleable business.
If you're the former, I'd recommend that you find other people to make your products. There are lots of people out there making beautiful Irish things who don't understand the market and need your help.
But if you're a skilled craftsperson with weak business skills, I'd recommend either partnering with someone who has the business skills or taking a course.
There are lots of courses provided by the LEOs, the Design and Crafts Council, and industry associations that don't require a huge time commitment, maybe an evening a week. They will boost your confidence as much as anything else.
Not everybody likes networking, but it's a good idea to go to these training courses as well as events organised by state agencies, where you'll meet creative people who are in the same boat as you.
Source: Andres Poveda
If you're in a craft-related field, it's worth joining the Design and Crafts Council. I've received a lot of support through that, and it's helped me build connections with other designers.
It also has mentoring programs, and mentor 'speed dating' days, which are excellent. If you're seeking a mentor though, make sure they're the right fit. You're looking for someone who believes in what you're trying to do and will help guide you on the way.
It's worth looking at organisations outside the creative fields as well. I won a place on a business course with 10 totally different businesses. That was an amazing opportunity to step back from being head down in the studio.
Don't be afraid of shops
A lot of craftspeople are afraid to approach shops with their product. For us, we have a 50:50 split between shop-sold items and direct-to-consumer sales.
Shops will take about 70% of your margin. You can try work out different arrangements, but you'll usually have to give them a longer credit term.
But it's definitely worth your while selling your product through a brick-and-mortar retailer. Shops will give you much-needed visibility and will encourage consumers to buy other items online or recommend your stuff to friends.
We treat shops as a form of advertising and put them under our ad budget, and if you're in the right stores they will really help get your name out there.
We've just opened our own shop in Dublin city centre on a trial basis, but I think pop-ups and market stalls are a good first step if you're starting out.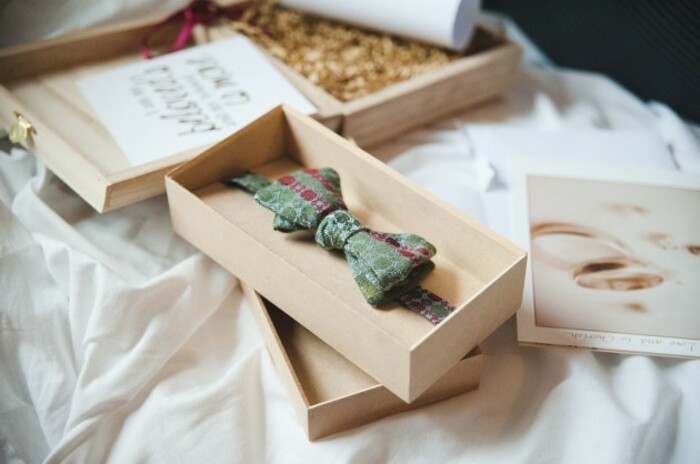 Source: Brendan Joseph
If you're a designer looking to become established, you should definitely aim to be in shops. If you're outside of Dublin, it'll probably be easier because you'll have lots of small retailers interested in stocking local designers.
Don't feel that you have to be everywhere – just the one that's the right fit for your products. Also, try to have products at different price points – ours range from €100 to €1,500 – so you can cast your net a bit wider.
Irish people are very supportive of home-grown talent, but you need to aim to have some items in the €25 to €150 range to get your name out.
Try before you buy
One tip that's obvious but really useful is don't buy a machine that you don't know how to use. A lot of creatives have capital expenditure that won't necessarily pay off straight away.
Look for other businesses or a university that might have the piece of equipment you think you'll need. Try it out in that context before you buy it, and if you are going to buy equipment make sure you also allow for training on it.
Colleges are closed during the summer, so one of the things I did early on was go up to the University of Ulster to use their loom before I built my own. That also helped me know what I was looking for.
Finally, when you decide to approach the bank for capital, the only validation the manager wants to see is that there's a customer for your product.
The only way to prove that is by showing sales. If you can prototype a product, then you have something to sell.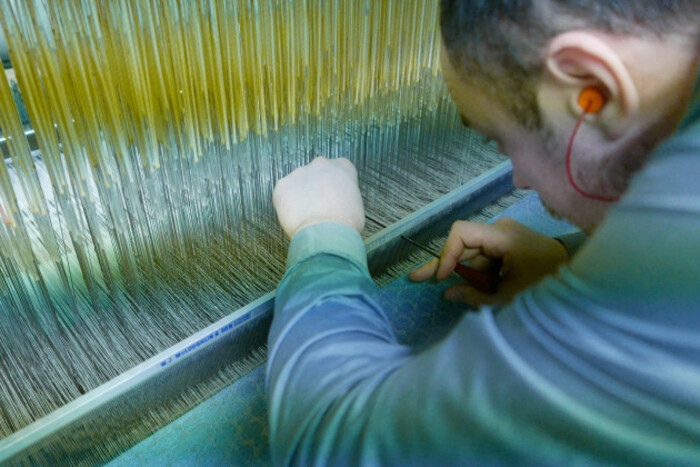 Source: Brendan Joseph
It goes without saying, but it's helpful to develop a good relationship with your bank manager. A lot of small businesses get stuck when they have to deliver a big order but don't have the money to finance it.
It's important to never panic, but it's also worth having a good relationship with the bank manager in advance so you can approach them and get credit. Otherwise you can be paying out of pocket and if anything goes wrong, things can get messy.
Whilst cash flow is everything in all businesses, in a small business it's critical to also look after your health, and to ensure you're taking some time off, not just for family life balance, but also so that you keep your inspiration.
Brendan Joseph is a designer. This article was written in conversation with Conor McMahon as part of a series of masterclasses with some of Ireland's most influential business people.
If you want to share your opinion, advice or story, email opinion@fora.ie.
read more on