If we want to keep roofs over people's heads, then we need tradespeople - not just degree-holders
The construction skills shortage is a major obstacle when it comes to delivering homes.
OVER THE NEXT 20 years, we will see unprecedented growth in the size of our population.
Armed with this knowledge we must be prudent and consider, from a building perspective, how we can plan for this growth. There will, of course, be plenty of challenges.
In the construction sector, the shortage of skilled labour is a major obstacle that must be surmounted if we are to have any hope of keeping our property sector functioning, and more importantly, of keeping roofs over people's heads around the country.
Ireland lost a substantial percentage of a very talented building labour force to countries all over the world when the recession hit.
It's high time that the government took steps to entice and incentivise these people to come home.
In addition, we need a greater focus on trades in this country.
Currently, the focus is almost exclusively placed on obtaining third-level degrees. While we absolutely need quantity surveyors, engineers and architects, we also need painters, plasterers and carpenters to carry out the work.
Multi-trades
I also think that the teaching of multi-trade courses would be of great benefit.
If a tradesperson was skilled in several other areas in addition to their core trade then he/she would be more valuable – an employer might only have a few hours of work for a carpenter, but if they could also paint a wall or tile a room, it would likely be a different story.
The process for qualifying apprentices also needs a complete overhaul.
As it stands, in order to qualify as an apprentice in any trade, you must firstly train with a similarly qualified tradesperson.
The issue here is that many of the experienced, long-standing workers are no longer utilising their trade but have progressed to managerial roles. This means they are unavailable to take on apprentices under the present conditions and train them up.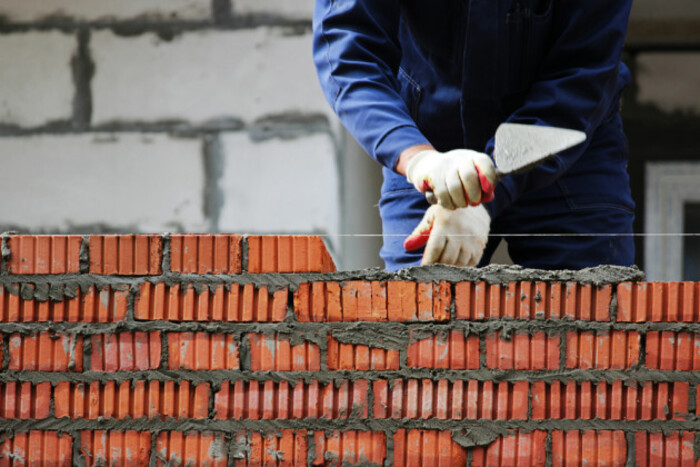 Source: Shutterstock/wolfness72
These days, proof of qualification is constantly being requested. Of old, a tradesperson was judged by his or her ability and not by their CV or performance in an interview.
Trades workers are arguably far less likely to have prepared for an interview to the same degree as an academic professional.
Perhaps, in addition to classroom training and industry exposure, if the apprenticeship qualification was based more on practical examinations to gauge a person's skills, it would open the doors to more tradespeople becoming qualified.
Future road map
A multifaceted road map for the country should have its foundations in:
The regeneration of our cities
Infrastructural development
Improved facilities
Currently, the biggest need for housing is in our cities which could benefit greatly from more apartment blocks in central areas, where perhaps there are large dis-used or under-used properties and plots of land.
We need to consider the inclusion of underground or lower ground parking and not be afraid to expand acreage by going upwards.
There is also a need to eliminate any limitation on height of buildings within city bounds which would allow our growing workforce to live closer to work.
This can possibly be addressed by building more mixed-use developments and by putting apartments above office blocks.
European standard facilities
If we look at most other European cities, the living standard is apartment-based.
In Ireland, we are ingrained with an overarching need for a garden. This age-old mentality has its origins in a time when larger families were the norm and a dearth of space for properties was not an issue.
In these modern times, space is in short supply and larger families are no longer the norm and gone is the need for city-living gardens.
What we need now is to develop community-shared gardens and amenities in new developments and neighbourhoods, so that apartment dwellers and people without private gardens still have the space they need.
Source: Shutterstock/Roderick Patterson
The fundamentals outlined above will only be achievable if Ireland has all its other ducks in a row.
The availability of credit in the form of mortgages always has a major role to play in the operational capacity of a country's property market.
With the present shortage of supply to meet demand, it is important that the conditions for mortgages are maintained. If these conditions were loosened, it could cause the market to overheat, and prices could soar from bidding wars over the few houses available for sale.
For our building industry to grow, we all have a role to play. A concerted effort is required to attract skilled workers back to the country, to upskill and train our existing labour force and to communicate to young people the benefits of a career in construction.
Developers need to begin taking a more long-term approach to investment, and procurement routes also need to be reviewed, so that contractors are not precluded during this growth, recovery phase.
Liam Hetherington is a director and co-founder of property development company GPD.
Sign up to our newsletter to receive a regular digest of Fora's top articles delivered to your inbox.