'It's great to have your name over the door. The flip side is that you bring a lot of your work home'
This interior designer learned that being a jack of all trades isn't the best way to launch a business.
BACK IN COLLEGE, I studied interior architecture and architectural design with my now-business partner Elaine Regan, and unfortunately we graduated out at a really bad time for the economy.
The construction industry was on its knees, which meant we both had to go further afield for work. So I found myself over in Italy for a while with an architecture and urban design studio.
I eventually progressed to London, where I settled working in interior architecture developing luxury health and fitness clubs. Meanwhile, Elaine found herself gravitating towards Dublin and working for the PM Group – a large architecture firm in Dublin.
Fast forward a couple of years and we were back in the north-west of Ireland. Elaine had called around to me while I was on maternity leave, and a few cups of tea later we were basically setting up our own interior architecture studio.
I had just had my daughter and knew I wasn't going to be able to commute back and forth to London like I had been doing for the past three and a half years. I knew I was going to have to think about what I could do for work.
Elaine was in a similar position. She wanted to stay in the north-west since it's her home and where her family is from.
Luckily for us, the economy was showing signs of improvement and there was no one young and dynamic in this industry around the Sligo area, so we said to ourselves why don't we just set up our own design studio.
Since then we have branched out to set up a new company called House Edit – a website that provides interior-design advice to people through magazine-style content like step-by-step guides and tips from design experts.
We are also about to host a nationwide event in 2017 called Insider Secrets which we are very excited about.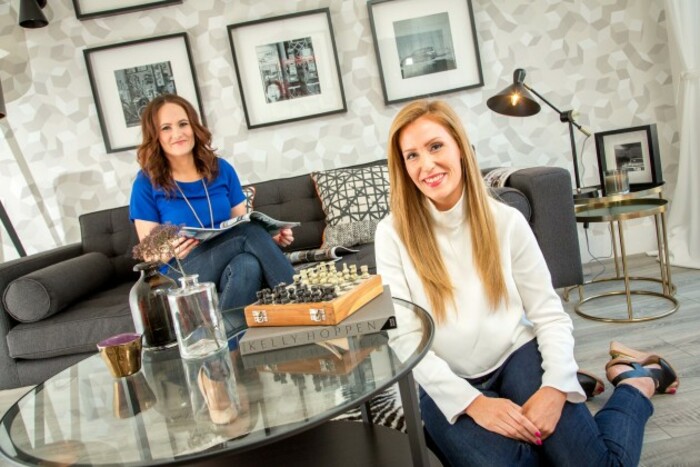 Source: House Edit
Natural progression
I think we felt it was a natural progression to set up House Edit. We were brainstorming ideas on extending our reach and the challenges we faced as a business located in rural Ireland. This was just one of the options to tackle that.
We realised that it would be be great if we could bring our expertise and knowledge to a wider audience, while still conducting most of our business in Sligo. The idea was to break interior design down for people and show them things they can implement themselves and where to get furniture and homewares from. It's a collective package.
That's not to say we don't value the professional skills of what we do, but it was really about making interior design affordable and accessible to everybody.
When you're located where we are in the north-west, you have to be thinking on your feet constantly because business doesn't just come to you.
For our interior architecture studio business, we were really lucky in the beginning that we got clients coming in after very little marketing, advertising or promotion. But we were quite aware that if we wanted to get the really interesting dynamic jobs, we would have no choice but to travel to Dublin or London, and we did that for the first year.
I was in London working on projects and Elaine was in Dublin, and we came back and said to ourselves that this is completely counterintuitive because we set up the business in Sligo because we want to be here – it's where our home is. But we were spending all of our time travelling again.
Dream
I think, for both of us, it was always the dream to own a design studio and business – if you can call being self-employed a dream.
When you open up the doors of your business initially it is great to have your name above the door. The flip side of that is you bring a lot of your work home with you. We have sacrificed holidays and time off just to make sure jobs get finished and work gets done.
Sometimes entrepreneurship can be viewed as being something very glamourous, in fact it is quite the opposite because nobody sees you at 11pm at night at home on your computer frantically trying to get things finished – and often there's no reward or immediate gratification.
At one point, we sat down and said if we don't start making a little bit more time for ourselves, our business will suffer. You can't pour from an empty cup.
Our New Year's resolutions are to set time for ourselves, whether that is to go for a swim or do some yoga. As an entrepreneur, it is important to take care of yourself because you can only go for so long until you run out of fuel.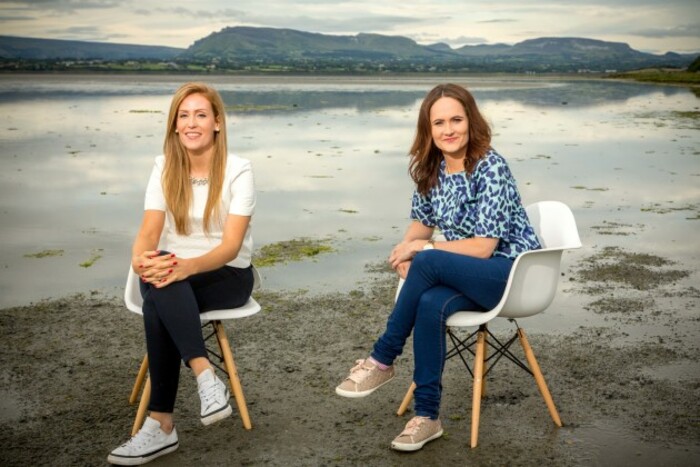 Source: House Edit
That was a mistake we made in the past. We tried to do everything ourselves and be jack-of-all-trades, when sometimes it is more effective from a money point of view to find an expert to delegate the work to.
Understanding the importance of outsourcing the facets of the business that aren't your forte is something we learned over time and a mistake we made at the beginning.
An example of that, in our business, is the House Edit website. Initially we got a template made of the website and the intention was that we would then adjust and build it and add to it ourselves.
But in reality, that was a whole different ball game and we ended up realising pretty late that we needed someone to manage it from start to finish. We were caught up in other day-to-day aspects of the business like ensuring we have the right content.
Perfectionism
We're both perfectionists by nature and I think a lot of entrepreneurs can be. We always want everything to be 100%, whether that's a product before you release it to market or a new service.
A lesson we have learned is that it's never going to be perfect and if you're going to wait for the conditions to be just right and the product to be flawless, then you're not going to progress quick enough.
If an idea is 70% of the way there, just get it out – even if it's not perfect and it doesn't get good feedback you're going to learn something from that.
That feeds into the lesson I've learned that it's okay to fail. We live in a culture today where failing is a really bad thing and I think it inhibits a lot of people from trying.
Look at the journey of the most successful entrepreneurs and you will see that it's not magic or luck that makes them successful, it's usually a lot of hard wok. You only get to that stage by learning a few hard lessons along the way.
Claire Price is the co-founder of House Edit. This article was written in conversation with Killian Woods as part of a series on business mistakes and what can be learned from them.
If you want to share your opinion, advice or story, email opinion@fora.ie.