'The company was surviving, but after 10 years I'd already let go emotionally'
This founder spent a decade building his business and nearly sold it twice before closing the doors.
I COME FROM a sales background but got my first taste for entrepreneurship when I was working for a company called CBT Systems.
It was one of the first Irish companies to quote on the Nasdaq. When I joined there were only 65 people, but as I left that number was closer to 2,000.
So I experienced a lot of growth at that company. With my job, it was kind of like running my own startup within the business, because I had a target and I had territories to look after.
That's where I pretty much decided to set up my own business. I eventually went on to co-found Muzu – an online music video platform.
We had huge success at Muzu on the international stage, but ultimately with that business, even though we worked at it for 10 years, we made the decision to move on and liquidate it.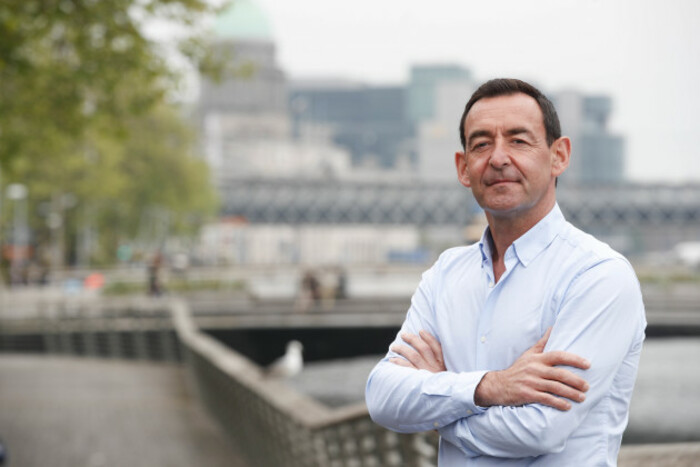 Source: Conor McCabe Photography Ltd
Tough decisions
The biggest challenge at first with Muzu was trying to convince the major record labels to work with us. But eventually they licensed YouTube and us as the providers in the world of music videos.
Those licences were the crown jewels, because it meant we had access to major artists videos from Beyoncé to Nirvana and every artist we could ever want.
Surviving was the main thing at the start. I was able to draw some wages on a monthly basis through an Enterprise Ireland startup programme called Hothouse, which gave me some income – not much – and helped get us going and pay my bills every month.
Then we set on the road to raising finance – which I had never really done before – and we ended up raising in excess of €13 million for Muzu.
Ultimately we were going for something pretty big and wanted to compete on the world stage. And remember, at that time when we started, YouTube was in its infancy.
The offering and user proposition worked, and we had millions of users every month coming to our website. Day to day, I became obsessed with watching the analytics and number of video views each day. I checked them every night and looked at how many users we had.
There was never a point when I thought the business wasn't doing well, that wasn't the concern. The concern was more about how do we keep this going to exit, because we realised everyone in this market wasn't making money.
I was trying to diversify the business , but it just wasn't working out.
There wasn't enough margin being made in this business – and there probably isn't ever going to be if you look at those currently in the space, most of which are reliant on investor money and aren't generating enough to deliver big profits.
Lessons
It was my baby, but I was at a stage emotionally where I had already let go and was considering what other options to pursue.
Personally speaking, you are never going to want to make a decision to wrap up your company, but you also have to be very aware of how these decisions affect everyone.
It's not just about you, it's about the staff and investors. I owed a lot, but in my case, I felt it was the right thing to do for them and us all.
I'm just sorry it didn't sell, although it nearly did twice to very big buyers. We were at term-sheet stage with a major internet player, and they ended up pulling out of the deal – as well as all other acquisitions – at the time.
Then there was another deal that didn't happen as it wasn't acceptable to our investors. I've learned now that if there's an opportunity there, take it.
Following on from that, I think it's important to pick your investors well. When you're setting out on the road, make sure you don't just take money.
It's not simple to raise investment, so it's tempting to jump on whatever cash you're given. But it's so important to get sectoral investors who can actually help you grow internationally.
It's important you choose the timing correctly as well. Get momentum for your startup and show growth curves, even if they are small, before you talk with investors. This doesn't mean you'll dictate negotiations, but it helps you take a lead and gives you leverage.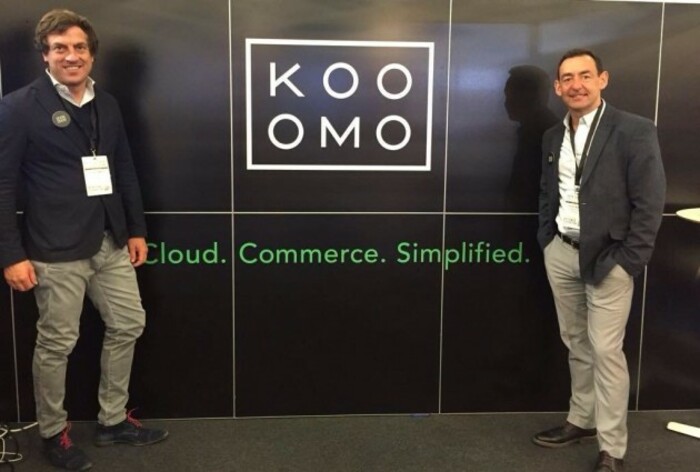 Source: Kooomo
Don't be greedy
Now I am at a new startup called Kooomo – an enterprise cloud-commerce platform – and have certainly learned from my past.
Of course cash is very tight when you're starting a business, but you can't undervalue hiring key staff. If you're counting your pennies, you simply won't get the right people to bring your company forward.
We did penny-pinch in the early days with Muzu, but you can't afford to fall into that trap. There are creative ways to attract key people with the likes of employee stock ownership plans. Which brings me to my next advice: don't be greedy.
Don't be afraid to give away a piece of the company because people who have a shared vision are going to be passionate, enthusiastic and motivated to go that extra mile. They will help you along that journey because it's a lonely existence.
You have the staff all looking at you – and the investors as well – but you have no one to go to and say that you're having a crap day. Having a management team to lean on is very important.
Mistakes
There are loads of mistakes I've made in my career, but the way I see it is we're all fallible.
Everyone would say that it's a great success to raise millions of euro in funding, but I think we could have handled the investment process better.
After Muzu, I just took some time off because I needed it. I got involved in voluntary work to keep my mind active and take my life back. In startups you work 24/7 and are never off and even when I was at home I was checking analytics.
Then, after a few months, I started looking around and told myself to take my time looking for the right role. I had some opportunities to go into the big corporates at senior level, but I decided against it.
The money was very attractive, but ultimately the jobs weren't what I wanted to do.
So I looked at all the different sectors and my experience in business and felt the only piece I was missing when it comes to digital and online was e-commerce.
I met with a number of cloud tech companies and, after analysing the product and speaking to some customers, I decided to join Kooomo to work in cloud commerce.
At the start, I came in part-time to see what the culture was like at the company and then decided to jump on board as the managing director full-time.
Since I'm a shareholder in the business, I view Kooomo now as I would my own company. Looking back, I don't really miss Muzu because think I have a much better balance at Kooomo.
We're on a very fast trajectory with this, and there is a very exciting opportunity given we just made it into the Gartner Magic Quadrant for digital commerce 2017 – it's a big endorsement.
The next three years will be big for us and we'll see what happens after that.
Ciaran Bollard is the managing director at Kooomo. This article was written in conversation with Killian Woods as part of a series on business mistakes and what can be learned from them.
If you want to share your opinion, advice or story, email opinion@fora.ie.
read more on