How chatbots can sooth stressed-out, angry customers during the busy shopping season
Retailers can build engagement during the Christmas period without increasing their workload.
WITH CHRISTMAS JUST a month away, and as shoppers gear up to tackle their festive lists, excellent customer service will be key for Irish retailers looking to succeed during this crucial shopping period.
In spite of this great opportunity, you can be guaranteed to hear countless horror stories from shoppers left frustrated by different brands.
One of the biggest shifts in the shopping experience is the huge spike in people engaging with stores online, whether it's to check a price or to complain.
There is an expectation today that you can contact your favourite brands 24/7. If a brand's bricks-and-mortar store is closed, shoppers believe they should still be able to access information or buy online.
Zendesk's analysis has shown that leading retail brands in the UK experienced a 46% increase in complaints and inbound customer queries over social media last year.
Compared to the preceding weekend, Black Friday 2017 saw some of the most popular online retailers receive an influx of inbound queries — 74% of which were directly related to customer issues.
Notably, some of the most prevalent hashtags included '#badcustomerservice' and '#disappointed', with tweeted complaints frequently including words like 'wait', 'call' and 'service'.
Work smarter
All retailers have to take a new approach to how they anticipate their customers' needs and work smarter to surpass expectations.
While the obvious solution may seem to be to throw money at the problem by bringing in copious numbers of extra call centre staff, this isn't feasible for smaller independent businesses and startups.
The key is to work smarter, better utilising existing resources and knowledge.
In fact, there's a potential solution which may seem to be out of reach for SMEs but is in fact within their grasp – artificial intelligence (AI).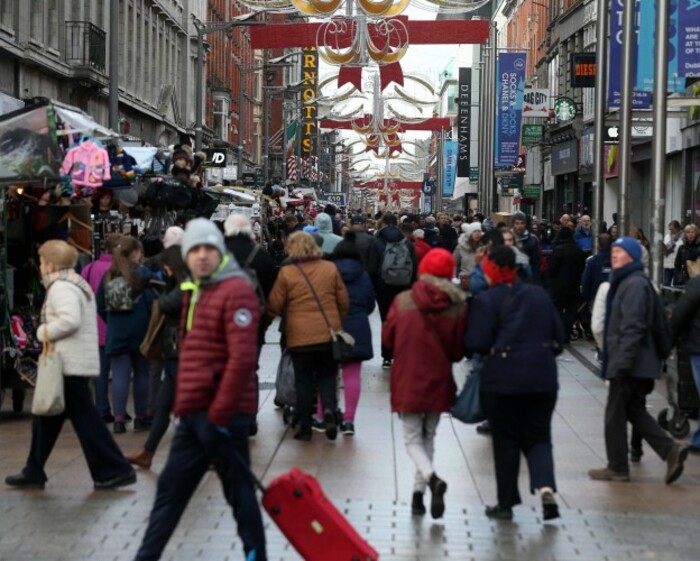 Source: am Boal/Rollingnews.ie
Technology already exists that can manage customer interactions, freeing up staff's time so they can build better customer relationships.
Smart AI-powered tools can work hand-in-hand with call centre agents to better support customers at busy, high-stress periods.
By identifying common customer queries and instantly providing suggested solutions, they can help take a load off already stretched agents.
For example, for an organisation that encounters 1,000 inbound support requests over the course of a month, Zendesk's Answerbot typically saves agents 12 hours of their time.
Smart platforms like this can recognise – and learn from – patterns and trends to better serve customers resolutions that are relevant, helpful, and timely.
But integrating a smart, always-learning platform so tightly with call centre teams? That's where brands with fewer resources can really stand out.
Build engagement
For retailers, the festive period is an opportune time to build engagement, but that doesn't mean increasing workload during the busiest time of the year.
It's about using the power of AI to engage with customers, in the right place at the right time.
Chatbots – integrated into a website or an app – enable companies to start a digital conversation or respond to customer queries via the channel of their choice.
Shoppers are under pressure and will cut loose those retailers who can't respond to their needs. They will simply move on to the next distraction in their increasingly time-poor day or turn to the competitor just a few clicks away.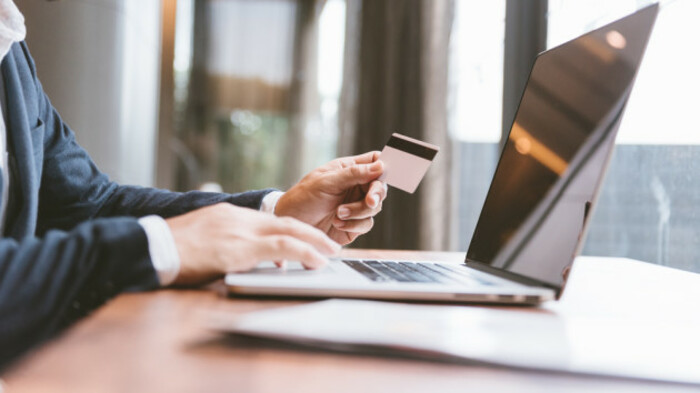 Source: Shutterstock/Oyls
Taking a multichannel, AI-powered approach takes the hassle out of shopping for customers, and ultimately, it drives engagement and better customer satisfaction scores.
Even in busy times it is important to apply the basic rule of customer service: be prepared to help your customers, even if they are not yet asking for help. It is precisely in the latter case that you can improve the result.
Irish retailers have always competed strongly on customer service and I'm convinced, in this increasingly aggressive online marketplace, excellent service will be their saving grace.
Colum Twomey is Zendesk's Ireland country manager and VP of product development in EMEA.
Get our NEW daily digest of the morning's most important headlines for innovative Irish businesses.