'Selling my dad's practice was tough. It had put food on the table and clothes on our back'
Told there was no job for him in the family practice, vet Charles Cosgrave decided to reinvent his father's firm.
GROWING UP, I watched my dad run his veterinary practice. I saw the long hours, tough work and lack of holidays, but it didn't put me off.
Veterinary was part of our family fabric. We didn't know the hours were unusual, it was just a way of life. We had farmers calling to our door on Christmas day – it was 24/7.
We used to go on holidays in Wicklow and Wexford and dad would come for long weekends, never the full week. We were kids, we didn't know that was unusual.
Myself and my sister weren't expected to become vets. Our parents were good in that they pushed us to do everything apart from veterinary. It was never suggested that one of us needed to go on and be a vet to take over our dad's practice.
I got work experience in different industries when I was in my teens, but I kept coming back to veterinary – but it wasn't a straightforward path.
In my leaving cert, I had to repeat to get the points for the course. On my first time round, I didn't even have a second choice on my CAO form for college – it was veterinary or repeat.
I got 565 points at my first shot. It was 560 the year previous for the course, so I presumed I would get it. But it went up to 575 and came back to 570 on the second and third round of offers.
Missing by five points like that was a bitter pill to swallow, but I went back and did it all again and got it in 1996.
Source: LeoDolan Photography
My early career
My dad bought his Meath practice, based in Dunshaughlin, in 1980. The catchment was all farming clients around the area. After finishing college in 2001, I went down to Limerick for work.
I was based in the city with Cathedral Vets and loved it. It was a busy city practice and perfect for someone like me starting out. It reassured me that a small animal practice working with domestic pets was where I wanted to be.
The practice was, and still is, quite progressive. So it gave me flavour of what I could do when I eventually came home to our family practice.
After Limerick I went over to the UK for a while before returning home. I learned a lot in the sector over there, which was a bit more advanced than Ireland's.
I got exposure to a lot of different things and saw how the business and management side of practices worked, and how they're marketed. It was a whole aspect of veterinary that was never really focused on here.
In Ireland, you were a vet 24/7 and if you had a window of down time you might look at the books or do a bit of paperwork. Where as it was much more business-orientated in the UK. I wanted to bring that level of professionalism back home.
I came home because it was time to move on from where I was working at the time. My dad said, "There's no work here for you. There's myself and this other guy and if you think you're getting John's job, you've another thing coming."
They were still doing farm animal work and some small animals part-time. So when they were out on calls, I would stay in the clinic and see whatever business came to our door. I just grew that side of the business through necessity, client by client.
Source: LeoDolan Photography
Making a mark
The original plan wasn't to come home for long. My girlfriend, now wife, and I came back for the summer, and we figured we'd be off somewhere else again by September but that never materialised.
When I knew we were staying, I figured I could knuckle down and bring some of the bigger-picture business ideas I saw in the UK back to our family practice. I thought we could bring a more hospital-like offering to pet owners.
As we started to build out this small animal clinic side of the practice, we were always on the clock. That meant our office hours were 8am to 8pm, and every second night we were on call. If we weren't on call, we were recovering from being so tired.
When my sister Julianne came back to join the practice, we went to one-in-three nights on call, but it was still pretty tough going. The only way we could improve this was to get bigger and add more vets to our ranks.
There were practices run by vets coming towards retirement age that we felt would complement our footprint well. So we opened up conversations with those guys and got into a position to acquire these practices down the line, which was great.
In the UK, multi-site practices, which offer synergies of scale, were very common – but here there was no one doing that. I could see the benefit of going with that approach, so we made it our medium- to long-term strategy and grew the business that way.
I remember when we were building up the Sandyford clinic they were just completing the M50. I was driving between the site and our place in Dunboyne thinking I ploughed a load of money into this and asking myself, "What have I done?"
I would walk around the building saying to myself, "I'm deep into this. I have to make this work."
Despite the sleepless nights at the beginning, I was driven on by the fact I was carrying the legacy of my father's business. However I also wanted to show I wasn't riding on his coattails, we were making our own legacy.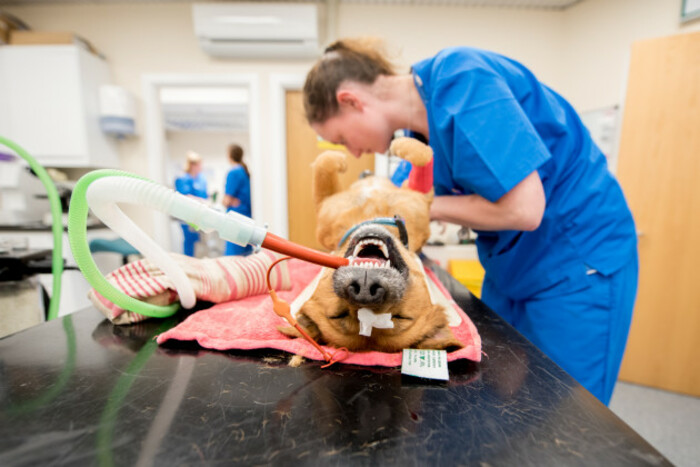 Source: LeoDolan Photography
Scaling up
We sold the farm animal side of the practice in 2006 because it was difficult to balance both aspects of the business equally.
We were trying to grow the small animal side of the business, but the farmers deserved someone heading up that side of the practice who could give it their full attention.
It was tough to sell my dad's business – it was a huge emotional decision. That part of the business put food on the table, it put clothes on our back and put us through college. It's what my dad started off at and he was very passionate about it.
I was living in the same community that the farm practice operated and was friends with guys who were clients. My kids played GAA with their kids. I felt I was letting them down, but it needed to be done to keep growing our business and for them.
That's what business is about, tough decisions. You need to get your priorities straight. For instance, I don't tend to be in the clinic practicing as a vet very much anymore, and I really miss that work, but it has to be done.
In terms of getting used to being focused on that management side of the business, it was steep learning curve. You leave vet school not knowing what VAT is – it's just something they didn't teach me.
And you're not told you have to save money for the end of the year to pay the taxman. I didn't learn those basics of business.
What I learned was from my dad and I realised if we want to grow this practice, I need more formal education. So I did a course with the Irish Management Institute (IMI) and that opened my eyes to all the things you need to know to run a business.
We had no staff contracts back then because I didn't realise they were compulsory, and management accounts were unheard of.
We thought an accountant was just there to tell you your tax bill at the end of the year, we didn't know a good management account was there to help grow the business.
But the IMI course gave me insight into all that, and showed me I wasn't alone either – there were lots of business owners who were in the same boat.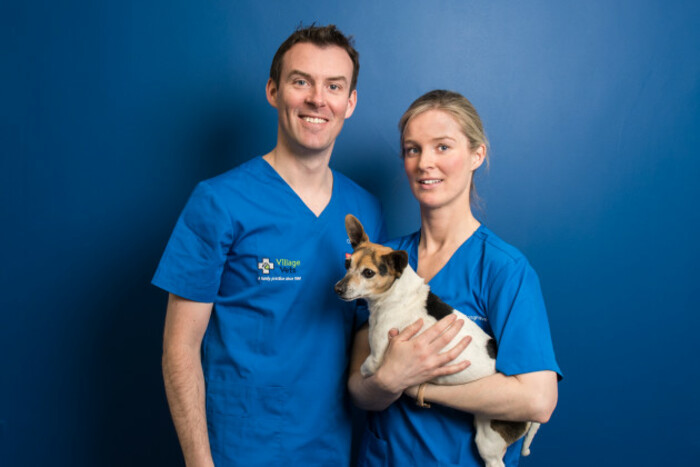 Source: LeoDolan Photography
Our future
I do miss practicing veterinary. It's a job I love and am really passionate about it. Sometimes when I'm telling people I'm not a practicing vet anymore, I feel a bit embarrassed to tell them.
I feel like I'm not doing a real job because sometimes I think I'm not creating value and generating income. But that's because my role is very different now I suppose.
I tried to do both jobs part-time, but looking back I should have given up the veterinary a bit earlier.
Some business coaches we had in to try help us see a different perspective of the business said either myself or my sister would need to step back from practicing and go full-time at growing the business.
When we did that, two months later, you could see the difference it made in how much we could achieve. And that's what I'm still focused on, growing the business even more – and we have the funding to do so.
Our group would be a good home for vets with practices who are close to retiring because we can keep those businesses going in their communities. And we can offer career progression because our group has many different roles and specialties.
Career progression wasn't a thing in the Irish veterinary sector for years. It was a case of getting a job and you kept doing the same thing for the next 40 years.
While we are well-funded, we're not answerable to venture capital. We feel there's this big opportunity for us to become a much larger and more recognised veterinary brand across the country – and one that's a real family-owned business.
Charles Cosgrave is the co-owner of Village Vets. This piece was written in conversation with Killian Woods.
Get our NEW daily digest of the morning's most important headlines for innovative Irish businesses.