Why bigger brands shouldn't feel threatened by Instagram-savvy challengers
Here's how Goliaths can take on the Davids of this world.
PEOPLE LOVE ROOTING for the little guy. It's fun to watch David taking on Goliath and winning – unless you're Goliath.
In marketing, one of the most prevalent fears among clients is the rise of insurgent brands.
The narrative goes that these nimble brands are stealing market share, resulting in 'death by a thousand cuts' for larger incumbents.
According to marketing professor Scott Galloway, "We're seeing the 'nicheification' of traditional categories. A variety of trends have converged to enable breakout products.
"Small players can get global reach and instant credibility without the massive budgets and the distribution constraints that used to limit them. The long tail has new life."
The trends Galloway refers to are being played out in Ireland. We're seeing growth in e-commerce and consumer desire for novelty and 'naturalness' – increased availability of information means it's much less risky for customers to purchase a new brand.
Commercial and structural barriers are dropping and insurgents can now build a niche brand quickly using targeted, direct digital activity.
They can benefit from quicker supply chain times, drop shipping and cheaper fulfilment options. They can take advantage of plug-and-play platforms such as Stripe and Shopify, as well as online super-portals like Alibaba and Amazon.
So should the Goliaths be worried?
Myths
Some insurgents have had success: speciality drinks brands La Croix and Fever Tree; fast-moving consumer goods brands Halo Top and Fulfil; beauty disruptor Glossier; and direct e-commerce brands like Gymshark, Warby Parker, Casper and Bonobos.
However, according to research from Byron Sharp's Ehrenberg-Bass Institute for Marketing Science, the death of big brands is overplayed and there is no universal pattern of decline.
Nielsen has reported that the value share held by the largest manufacturers in developed markets over the past 12 months was essentially the same as in the previous two years.
The Ehrenberg-Bass Institute also found little difference in the brands consumers aged 25 and under purchase compared to older demographics. In many cases, leading brands have a higher market share among younger consumers than other demographics.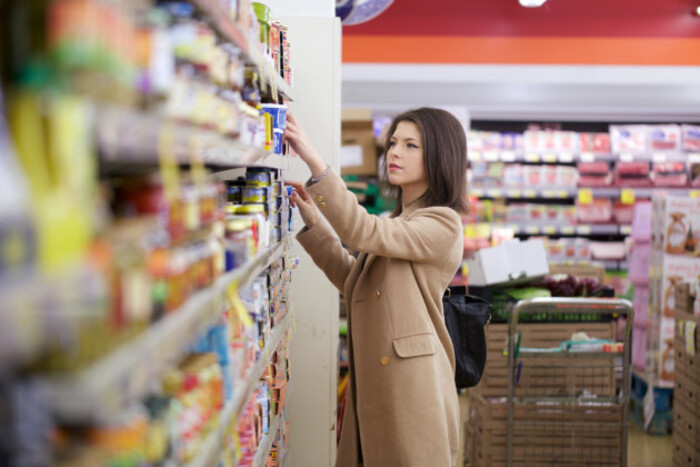 Source: Shutterstock/Stocked House Studio
The threat varies by product category too. According to research conducted by David Taylor of Brand Gym, the highest threat level is in food and drink categories where purchases are relatively low price-low risk.
The threat is lower in more complex categories like medicine and financial services. Higher-priced categories such as sports gear and cosmetics fall in the middle.
As for the belief that small brands can grow by spending solely on digital, this myth has been smashed.
When it comes to building a lasting brand, it hasn't gotten any easier to go from zero to one.
Anyone can drive quick results through digital, but we've seen most of these brands turn to bricks and mortar and true mass media when the time comes to deliver penetration.
Clothing brands Warby Parker, All Birds and Bonobos have all opened stores. In the US, 'direct' brands invested more than $1.3 billion on TV campaigns in 2018. If you step into a subway in London or New York, you'll likely see mattress brand Casper plastered all over the carriage.
So some of the myths around insurgent brands are slightly overplayed – but big brands can't afford to rest on their laurels; they need a robust plan to ward off an attack.
Don't be a dad at a disco
Here are three key elements from the broader playbook.
Firstly, big brands need to see size as a benefit. The prevailing theme is that large brands are 'cumbersome' and prone to attack, but good strategy is about finding your competitive advantage.
Big brands need to take a judo-like approach – use small brands' size against them. Scale also offers pre-existing physical and mental availability and bigger budgets to build fame and better distribution.
So double down on using your distinctive assets, build emotive campaigns in broad media and then learn how to fight the insurgents where they're currently winning – using Instagram for brand building, in search results and in e-commerce.
Secondly, big brands should engage in what we call 'strategic dramatism'. People are addicted to the drip of exciting stories they're bombarded with in social feeds. To compete with this, brands need to marry 'nuts-and-bolts media' with ideas that stretch their brand platform.
Be resolutely clear on the big idea that your brand hangs on, but use new, creative opportunities in digital, social, PR and activation to relentlessly bring it to life in exciting ways.
And, thirdly, big brands need to re-energise their core and sharpen their positioning. Real innovation is great – Pepsi's Drinkfinity product is a good example of a big brand embracing trends and launching into a new category.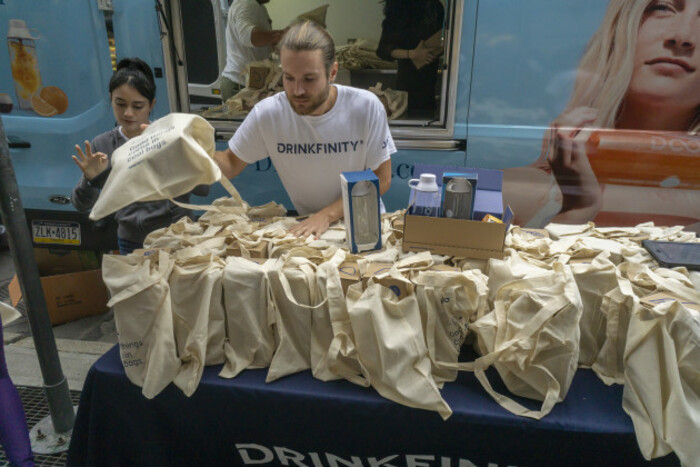 Source: Richard B. Levine/SIPA USA/PA Images
But the worst thing a big brand can do is act like a dad at the disco and indulge in innovation for innovation's sake – that's the siren call of a business out of ideas.
Instead, remind people why they've always chosen your product. Look back at the functional and emotional benefits that made you famous and sharpen them. Then look forward by renovating your brand to play into emerging needs.
We've helped brands such as Lucozade – which has taken the bold step of reducing sugar across its portfolio – and Woodies – which has transformed its business by refocusing on what makes it unique – to do this.
Goliaths only get disrupted by the minuscule number of Davids that can marry speed and scale to become big brands themselves. But if you can learn faster than the competition, and leverage your inbuilt scale advantages, there's little to fear.
Shane O'Leary is consumer strategy director at Mindshare Ireland. This article is based on an extract from the media agency's 'Future Now 2019' report.
Get our NEW Daily Briefing with the morning's most important headlines for innovative Irish businesses.