'I've had a few ideas for startups, from white-collar MMA to game-based business software'
There is no best idea for a new company – the key is what you can make happen.
I'VE HAD A few ideas for startups. They ranged from white-collar boxing to gamification to one that I am struggling to remember now. The struggle says a lot about the idea.
The truth is that I never found idea-generation hard. Even having focused on a particular idea, I can see unlimited potential avenues to pursue within it.
Someone said that when they were young they thought life was an intricate puzzle to be solved by testing different combinations, but as they grew older they realised that life is much more like a blank canvass that you can paint anything you like on – full of beautiful possibilities.
Startups are the same. There is no one idea that is the best.
About 20 years ago, I was in Boston about the same time as one of my brothers. He was studying law, but for some reason all his friends were doctors. It is very unusual for doctors to be friends with lawyers.
About a decade later I met with the doctors at some event and one asked me what I was doing. I was working in Salesforce, doing very well for myself as vice president of sales in EMEA. At least I thought I was doing well until he looked disappointed at my response.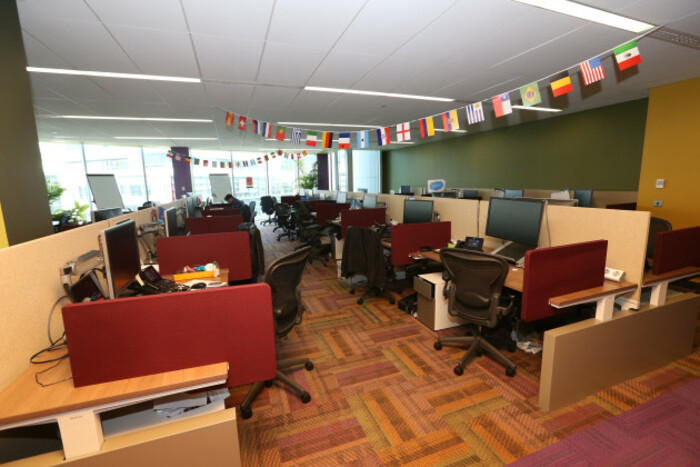 Source: Sam Boal/RollingNews.ie
"Oh, I thought you would be a billionaire by now – you had such a great idea for a business," he said. "Really?" I asked. I had no idea what he was talking about.
He said I told him about my idea for a business during some night out in Boston in 1994. He was blown away by it. The guy is a surgeon and no slouch intellectually.
"What was the idea?" I asked, and he expressed disbelief that I couldn't remember it. I pressed him but he couldn't remember it either. To this day I have no recollection.
I console myself by thinking it was a joke idea that wouldn't have stood the test of time – even the next morning. Anyway, it doesn't bother me really. It might have been a good idea, but commercial success has practically nothing to do with the strength of an idea.
The formula
The president of Y-Combinator, Sam Altman, says that the success of a startup is a function of the formula: (idea x product x team x execution x luck).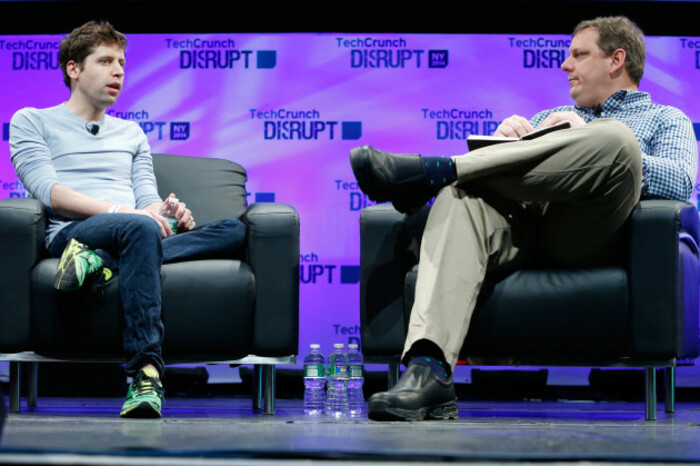 In his formula, the first four variables are numbers from one to 10 and the last, luck, is a number between one and 10,000. That is from the head of the accelerator behind startups like Airbnb and Dropbox.
The other interesting thing Altman and other Silicon Valley greats say is that the confidence of founders pitching for the accelerator has no correlation with the success of the startup.
Google's founders offered to sell the company to Yahoo for a few hundred thousand dollars in the early days on the grounds that 'search' was solved as a problem. Yahoo had a lot of confidence in their search capability. Sergey and Larry didn't have that much confidence in their capabilities as founders.
Marc Benioff of Salesforce thought he had a great idea to make enterprise software more like Amazon. He was right but he wasn't sure that he was the best man to build the company. Investors were even less sure. They found a more suitable CEO.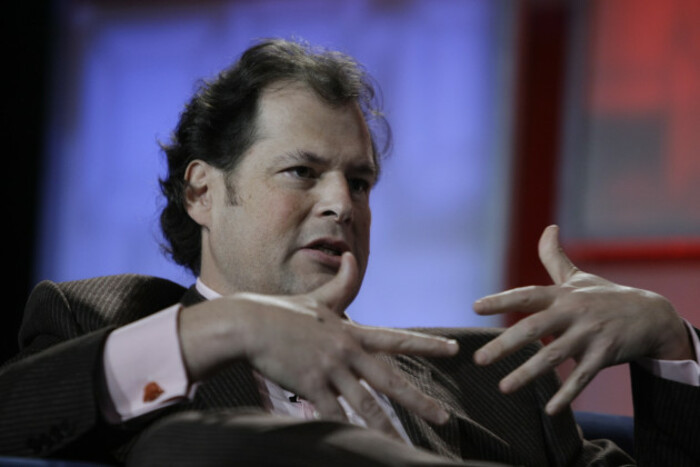 Source: AP Photo/Paul Sakuma
Marc decided within two years that he could do a better job and took the reins again. The value of the company has gone from tens of millions to tens of billions since.
White-collar boxing
So back to white-collar boxing. Let me be clear: I've never been to a boxing match. I don't like the sport. It scares me a bit, but I was considering a total departure from the world of software. I had been working in enterprise application sales for 17 years. I wondered what it would be like to do something completely different.
I had run a marathon and loved the process of building up stamina (and muscle) as part of a training regime. The training involved making slow, steady progress. The thought of starting a race with 30,000 other people and not being able to finish it made me focus on sticking to the plan.
The good thing about making public your intention to do something big is that you get good advice. Another friend seemed to be joking when he sent me instructions on how to treat yourself in the event of a cardiac arrest while alone on a run. I've some funny friends.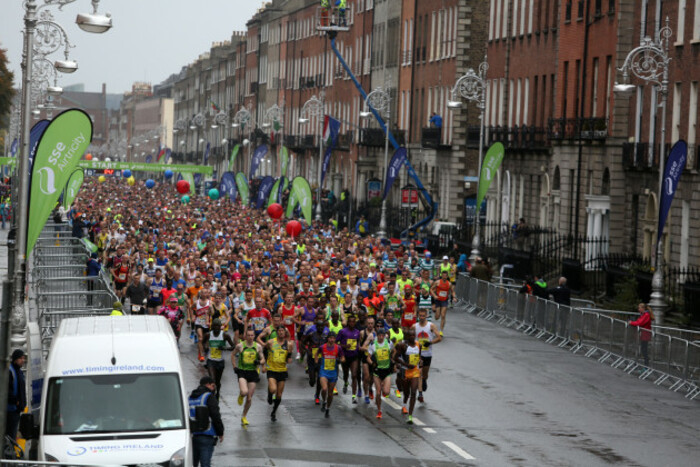 Source: Sam Boal/RollingNews.ie
Anyway, I digress. The appeal of following a strict training programme for a very clear purpose lead me to the idea of starting a white-collar boxing club.
Most people join gyms, but after a month or two they lapse into spending time in the sauna and then give up completely. They do this because there is no holding them to account. Most gyms depend on this cycle. They sell a lot more memberships than they otherwise might.
But if you publicly sign up to having a fight at some future point and will have the crap knocked out of you unless you follow the regime suggested, then you will follow the regime. It is sort of like a marathon, only bloodier.
My idea was for white-collar (well-off, professional) types to enroll so they would be matched to similar types. This lessens the chance of ending up with someone who was an actual killer.
They would compete within their sector for titles, such as a tech title or financial services title. They would be matched up to someone at their level at the start of the training. This keeps the pressure on for the training.
Getting connected
The other good thing about telling people your ideas is that they put you in touch with people who might be able to help. I knew nobody in boxing, but a former boss of mine did.
He introduced me to a young guy, Darragh Foley, who was just about to turn professional when a hand injury knocked him back. He was a young dynamo. One day he could make a great entrepreneur. He liked my idea and wanted to help me to explore it.
He respected the fact that I could see how disciplined fighters had to be and that I had a business brain. He could bring in coaches who would enjoy training white-collar Sandyford or IFSC types. The coaches wouldn't cost much, but they would train the hell out of white-collar workers and enjoy opening up their gyms to them.
Anyway, he did advise me that if he was doing it, he would make it white-collar MMA – mixed martial arts – rather than boxing. MMA was starting to get cooler in his circles. Boxing was getting stale. This was all before Conor McGregor was mainstream.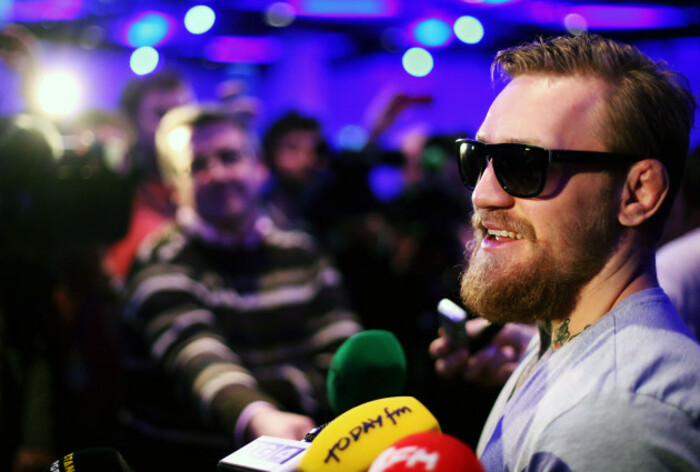 Source: Brian Lawless/PA Wire
All I knew about MMA was that it was fought in a cage and there was blood. He assured me that there was only three rounds of three minutes for amateurs. We met a couple of times over a month or two to discuss it.
Then he told me that he was granted a visa for Australia with his girlfriend. They had been discussing it for a while and he was not going to let the opportunity pass. He said he would help me in any way he could from Australia.
Self-realisation
However, I was coming to some self-realisation too. I had been talking to people about my other idea – using online game techniques to get better results from business software.
I had worked in enterprise software for 17 years, including 10 years with Salesforce. I knew the space. I was excited by the concept of gamification the first time I heard the word. I believe that all enterprise software will someday be like the games we play voluntarily in our free time. Really.
Business software will encourage actions, measure progress, level users up to achieve bigger goals. There will be social experiences, lives for mistakes, even a 'boss level' at the end. All have applicability to business software and business itself.
The other factor was that I had to recognise that I could never stand in a ring (or octagon) and take a punch to the head. I had taken and given one or two in my school days and was reluctant to repeat the experience. I could never sign people up to something I didn't believe in for myself.
My decision was to follow my passion for making sales people better with the help of customer relationship management (CRM) systems so I started PipelineCheck. We use game-based techniques to improve forecasting, pipeline management and sales productivity. It's a really simple solution – no blood on the walls, I promise.
Fiachra Ó Comhraí is the CEO of PipelineCheck.
If you want to share your opinion, advice or story, email opinion@fora.ie.
read more on