The deal-breakers that could cost you a place on Ireland's top startup programmes
This entrepreneur delivers a masterclass in applying for a business accelerator.
THERE'S A STRONG accelerator scene in Ireland, so it comes as no surprise that there's a lot of competition to get onto each programme. That's why it's important to put a lot of thought into your initial application.
Just like when you apply for a job, you need to have a clear idea in your head of what the assessors will be looking for when they're sifting through hundreds of applications.
For example, if you're applying to Founder Institute – which is a bit different because we're a pre-idea stage accelerator – your application should mostly be focused on why you decided to become an entrepreneur in the first place.
Money motivation alone is a red flag for us and for most other accelerators. While many programmes include some funding – or will at least put you on the path to taking on an investor – assessors really want to see that you're dedicated to the startup and that you're passionate about your chosen industry.
They want to know that in 20 years time, you'll happily roll out of bed to slog away at the business.
Be concise
There's always a big danger that you'll overload your application with information, which is a major turn off for assessors.
You want to be as concise as possible. A lot of people make the mistake of trying to share too much information – the trick is to identify the right information.
You want the assessor to judge your application on its merit – not sit there trying to figure out what it is that your company does.
The winning formula is: My company, X, is developing a (defined offering) to help a (defined audience) solve a (particular problem) using (a secret sauce).
That simple sentence could be used to describe any company, no matter how complicated the business is.
A defined offering could be as straightforward as a website, an app or a piece of hardware. It doesn't need to be so complicated.
The defined audience basically shouldn't be too broad. Drill it down to a specific segment.
The particular problem and secret sauce will explain why this hasn't been done before and why you're the company that can fix it.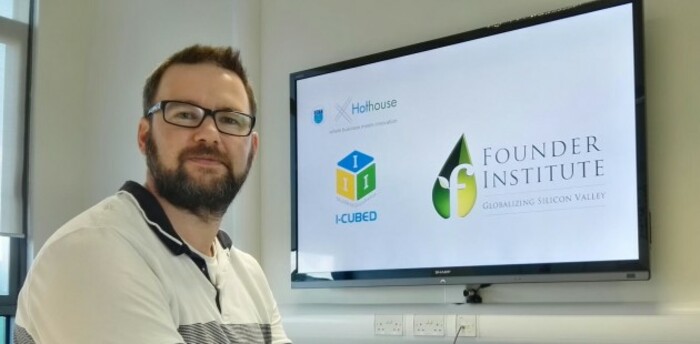 Source: Neal O'Gorman
Accelerators received hundreds of applications every year, so they'll be brutal when they're whittling down a shortlist for interview. Things like typos and grammar mistakes could cost you a place on a programme.
That's not a case of the assessor being lazy – if you haven't spent the time to review your application before sending it, then maybe this isn't important enough for you. If you're going to be sloppy in your application, there could be problems further down the line.
I'd always recommend that you have someone read over your application before your submit it.
Validation
Some accelerators are aimed at very early-stage companies, so they'll understand if some elements of the business aren't quite there yet. You need to at least show passion and understanding for your chosen industry.
Demonstrate to the assessors that you've done your homework and that you know you have a problem worth solving in a market that's growing.
You can only really do that if you have research to hand that provides some external validation for your idea. But again, don't overload your application with too much information – just the relevant stuff.
You need to do everything you can to bring more credibility to your offering. One of the easiest ways to do that is to namecheck any advisors that you've been talking to.
If you've piqued the interest of a respected person in your field, that will go down well with the assessor.
If you've received funding, be sure to mention that, even if it's a small amount. It's about finding the best way to sell yourself, but in a genuine way.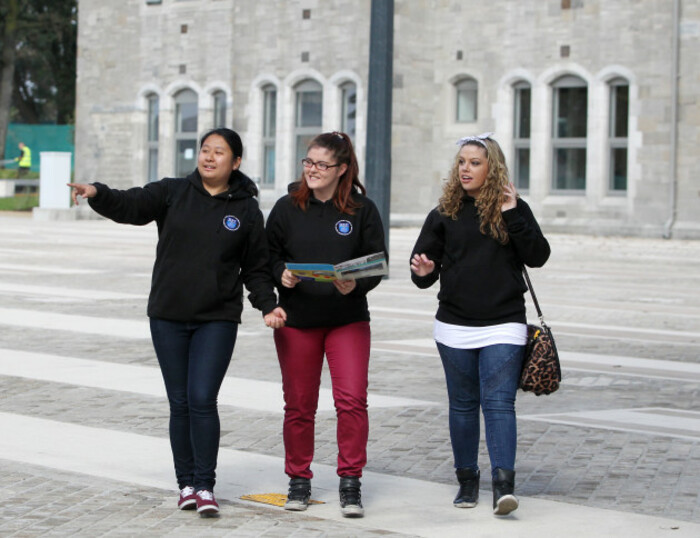 Source: Sam Boal/Photocall Ireland
Sell yourself
Of course, the application form is just one stage of the process. If you're called for an interview or to pitch, people want to see that you're a good representative of your business.
While ultimately you might not be the salesperson for the company, you are at the beginning. When you're there in person, share the personal story behind the business and build a rapport with the panel.
You want to come across as passionate, ambitious and trustworthy. Those are the key traits that people are going to want to see.
Don't be afraid to identify your limitations. If you can show that you're willing to learn, you'll make for a stronger candidate. That's why you're applying to join an accelerator in the first place – to learn.
Neal O'Gorman is director of Founder Institute Dublin and current facilitator for DIT Hothouse's student accelerator, I-Cubed. This article was written in conversation with Conor McMahon as part of a series of masterclasses with some of Ireland's most influential business people.
If you want to share your opinion, advice or story, email opinion@fora.ie.
read more on