'I get annoyed when people say it's a side project. My startup is a second full-time job'
Setting up this education startup has been a balancing act for Amazon recruiter Alan O'Beirne.
I DID A degree in sports management straight after school, and after that I didn't have a clue what I wanted to do.
I was only 20, but I knew wanted to do something a bit more business-related. So I did a masters in business and entrepreneurship and then another masters in e-commerce in DCU.
After college, I went into technical recruitment and now work for Amazon talking to software engineers all day.
I'm with Amazon for nearly a year now, but I also run a startup as well with a couple of friends called UniBrowse – a search engine that makes it easier to find college courses quickly.
We started work on it about two years ago and it has been great but also painstaking at times. It started as a casual thing that we worked on at night while we were all working in full-time roles.
But after a couple of months it turned into another full-time job I was doing in my spare time. I get annoyed when people say it's a side project – that's definitely not what I'd call it. It's a second full-time job.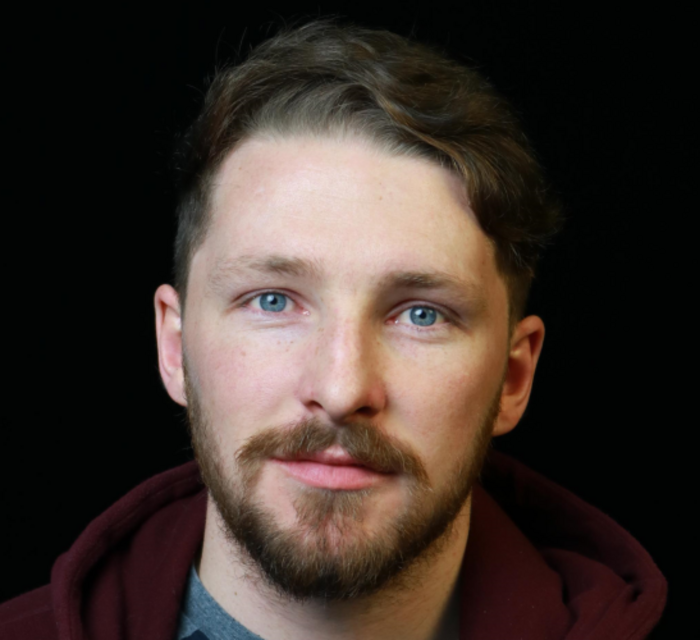 Source: UniBrowse
Getting started 
Myself and Niall Cronin, who is a co-founder of UniBrowse, have been best friends since we were five years old. We played football together, went to the same school and even worked in Dominos during college to get some extra pocket money.
We also did the same masters in e-commerce, and for our thesis we had to come up with an idea for an e-commerce business.
We were thinking about different problems we ourselves came across, and a big thing we came up against as two 22-year-olds was trying to pick a college course straight out of school. So that's where UniBrowse came from.
We sat on the idea for a year until one night when we were chatting and decided to give it a go. We started out by trying to get some more technically minded people on board as co-founders who could help us build the platform.
So we pitched the idea to Walter Holohan, who was on my hurling team and is a software engineer, and his friend Kenneth Casey, who also has those technical skills.
One evening we all got together in Walter's house, chatted about it and decided to go away and think about it for two weeks – just to let it stew for a while to make sure it was a good idea. We came back two weeks later and from that point everyone was in.
Stressful times
The four of us spent about nine months working out the concept for the idea – a lot of which was research-based.
We were lucky that my sister was doing the Leaving Cert at the time, so we had access to her and her friends to help us figure out what students really need from something like UniBrowse.
We ran so many focus groups, did interviews, testing groups and were using all that information to tweak the website the whole time.
After nine months, we launched and it took off quite well. It has been nice to see feedback coming from students and even guidance counsellors who say UniBrowse has helped them.
It has been stressful though. I would stay up until mad hours of the morning because stuff had to get done for UniBrowse. Then I would go into work at around 8am, work for a few hours, and then spend most of my lunchtime working on UniBrowse.
For the guts of two years, I was only getting between four and five hours sleep a night. There were many times my girlfriend was telling me to turn off the computer and just go to bed and get some sleep.
She was just trying to look out for me since I was burning the candle at both ends. It takes a toll on you and has been exhausting at times, but it's all part of the magic.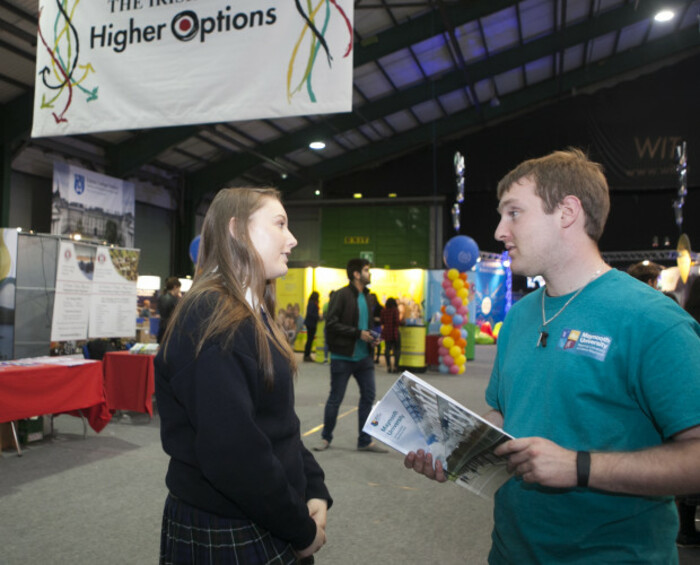 Source: Leah Farrell
Mistakes
At the very beginning we learned some key lessons that will never leave me. We planned to launch this time last year but had to put it off by around four or five months.
We felt the service wasn't good enough, but now I know it's important to get your product out there. You'll never know how good it is until somebody starts to use it – that's when the cracks emerge and when you learn what people actually want.
So that's my advice to people, launch as soon as you can and get a constant feedback loop from users about improvements. Don't hold on for this perfect moment to launch – it just doesn't exist. We probably waited too long.
If we wanted, we could have kept tweaking the service for another six months and it still wouldn't have been perfect.
Obviously you don't want to launch something that's completely crap, but there is a middle ground where you launch and then use feedback to improve what you've got.
Another lesson we learned the hard way was that mass mailing simply doesn't work. Being in recruiting, I know it's not the best way to spread the word, but I felt I'd give it a go at the very start.
Sending out email after email gets you no traction. No matter who you are dealing with in any aspect of life, you're a person and so are they, so you need to speak to them.
I would email people about the business, and I was shot down so many times purely because what I was sending out was very generic. It would have been better explain to them myself what UniBrowse was all about.
That was something big I learned very quickly, because the effort going into the mass mailing was a big time drain.
Australia plans
For the moment, I'm happy to run UniBrowse as we are right now. There might come a day when I go full-time at it, but that's a bridge I'll cross when we come to it.
We have put in a good bit of our own money to the business, which is why we had to keep working, but Niall and Walter are now full-time at the business.
They moved to Australia last month to launch the product over there and start the international expansion.
There are a number of reasons why we went to Australia. The education system is quite similar over there but also the college drop-out rate is one of the highest in the world.
The main reason students are dropping out is that they're making life-changing decisions when they're teenagers. There's no support structure out there to really help them, and they're essentially shooting in the dark.
They put so much effort into their equivalent of the Leaving Cert that they forget to research what it is they really want to do with their lives. We think we can help fix this issue that's not only an Irish problem but an international one.
Alan O'Beirne is the co-founder of UniBrowse. This article was written in conversation with Killian Woods as part of a series on business mistakes and what can be learned from them.
If you want to share your opinion, advice or story, email opinion@fora.ie.