'The business wasn't sustainable so we created hooks, like Santa, to bring people in'
As part of our How My Business Works series we profile Carlow furniture store and activity centre Rathwood.
AS A YOUNG student in DIT Aungier Street, James Keogh would often wonder what the people across the road from the college were queuing for.
It took a while, but it eventually clicked with Keogh as to why the line only formed on certain days of the week.
"The queue was getting longer and longer more as time went on, and then in fourth year I realised that it was the social welfare office," he says. "Jobs were few and far between then."
That was 2009, the year that Keogh finished his business degree and the year after the financial crash that would result in thousands of people being forced to emigrate or leave work across the country.
Not exactly the best time to be taking over a shop selling high-end, luxury furniture.
Keogh had intended to go into banking, working in Ulster Bank for a year during college. Those plans were upended when many of the recently bailed-out banks closed their doors to new hires and the business at home began to suffer.
Based on the border of Carlow and Wicklow, homeware and garden furniture store Rathwood started to feel the pinch during the downturn as shoppers cut back on perceived luxury buys.
"When the bust came the business wasn't sustainable, like cars (we were selling) big-ticket items," Keogh tells Fora.
Despite only being in his early 20s, Keogh took over the running of the business from his parents almost as soon as he graduated and started looking at new ways of convincing customers to cross the store's threshold.
He settled on family days. The store is located next to a forest, which Keogh started to use to host events such as Easter egg hunts, while Santa also began to stop in for visits in the run up to Christmas.
More people started to come to the store and business began to pick up. Now 30 and married with a young child, Keogh is hoping that Santa is going to help him to continue to grow the business.
What do you do and how long have you done it for?
Rathwood's main activity is selling mostly high-end kitchen and dining furniture, although the firm also has a few other money-spinners, the main one being its family events.
Keogh's parents, who had been farmers, started Rathwood by themselves in 1994.
"They wanted a change of life and a better life for us, it's no different from me starting a family now, you want a good livelihood," Keogh says.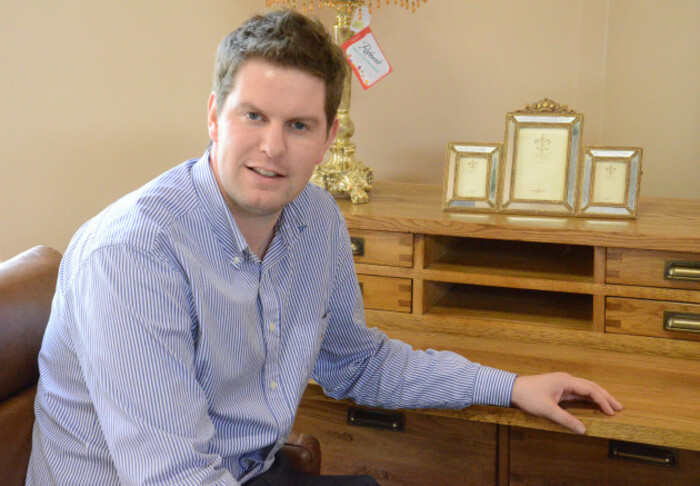 Source: Rathwood
The company made decent money and traded solidly in its first few years of existence, and performed even better during the boom.
Accounts for Rath-Wood Home & Garden World Ltd, the company behind the bulk of Rathwood's Irish business, show that profits were steady at about €50,000 a year at the turn of the century before virtually doubling in the mid 2000s. However the strong figures dropped off after the financial crash.
"The boom built a lot of it and propelled the business forward, but when the bust came it wasn't sustainable," Keogh says.
"I had always been involved in the business, I was doing all the buying and sourcing of furniture when I was 17. My parents gave me the opportunity to dig in and come up with a very strong plan."
"We started creating hooks to bring people into Rathwood, to see Santa or to have coffee. We concentrated on the fivers and tenners, it was what made people come because the events were affordable."
The new focus saw the company attract hundreds of thousands of customers to its premises, reversing the losses witnessed during the recession and helping Keogh to pick up a gong at the 2015 Ireland's Best Young Entrepreneur awards.
What are your costs and how do you make money?
The furniture side of the company's business is pretty straightforward; Rathwood works with several factories to design tables, chairs and other items, and then sells them either in-store or online.
As for many other retailers, the internet has become more important than in-store buys for Rathwood, and about 90% of the company's sales are made online, although the company's events have also become increasingly important.
"My dad had the idea of running a train through the store and was doing a Santa experience on a small scale, and I realised that there was customer demand," he says.
The programme has been extended to include an animal park, forest walks and train rides, to name some of the examples. The firm even developed its own maze shaped in the outline of Ireland to help attract guests and now sees about 300,000 visitors a year.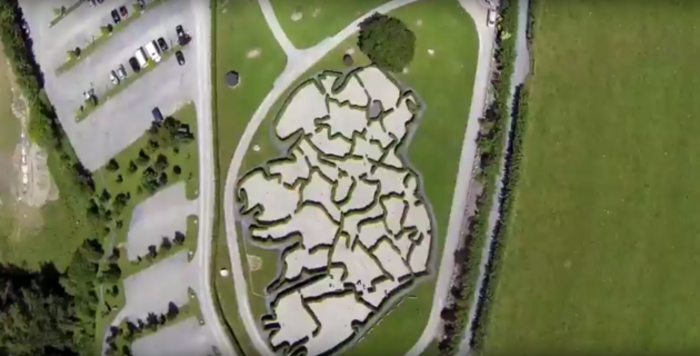 "The activities share of the company is responsible for the lion's share of the business because it feeds the other sides of it (like) the restaurant and retail," Keogh says.
Staff is probably the biggest cost for the firm. Records for Rath-Wood Home & Garden World showed that it employed just under 100 people as of the end of January 2016, but Keogh says that this figure does not take into account all aspects of the business.
"Those accounts would be done in February when it is low season, we would have 200 staff in general during high season and up to 250 quite a lot of the time," he says.
The firm recorded a profit of €100,000 in the most recent 12-month period, although Keogh says that this does not include some of the company's business such as online sales to the UK. He said that the company turned over €5.5 million last year and is expecting to increase its profits this year.
What is your market?
A quick flick through Rathwood's homepage shows that the firm charges a premium for its products. Many of its large wooden dining tables will put an €800-sized dent in a customer's wallet.
Keogh admits that his company's products may prove to be out of reach for the average punter but adds that many people view them as "an investment".
"There is a higher price point but they are very much quality products. For quality products (it is) a reasonable price and they're durable," he says.
"We're looking at a customer who has just moved into their own home and who wants to get furniture for the next 10 years".
Keogh says that the firm has also tried to keep prices down for its events as it aims to cast a wide net.
"We have tried targeting events but it is hard to target because of the quantity of people. We get more adults than children at the events because they come as a family. The events are quality, not cheap and tacky. It costs €15 for a child to see Santa; it might cost €10 in a department store, but ours is a day-out experience."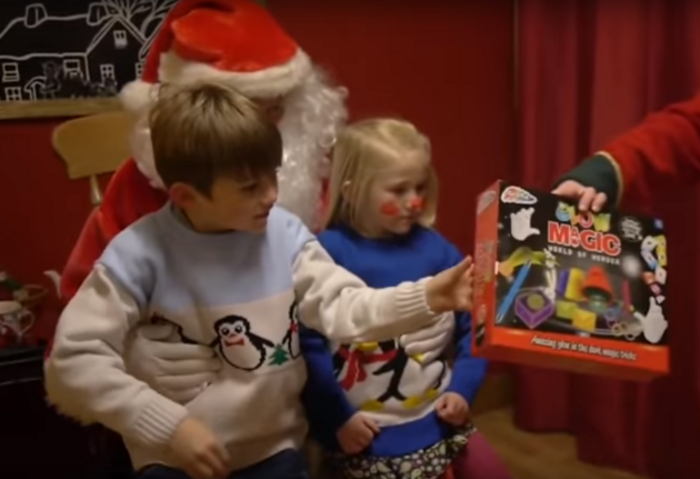 Keogh says that many of the company's sales come from outside the surrounding region, adding that a "high percentage of customers" are more than an hour's drive away.
What is the competition?
There are plenty of chains offering homewares; stores like B&Q, Homestore + More and Harvey Norman are all popular among Irish shoppers, and almost all offer furniture at lower prices. However, Keogh says that the firm isn't trying to go toe-to-toe with the big chains.
"A store like IKEA doesn't have our customers. It's not our niche and if we were to compete in it we would get consumed by it," he says. "We don't offer a huge variety of products, but we concentrate on small areas and doing that well."
He also says that Rathwood has managed to avoid many of the overheads that its budget rivals face.
"We have only one location and are predominantly online, whereas others have multiple locations and rates that they have to pay for," he says.
"We also have experiences that are unique to us and the things and experiences we sell are unique to us, like the Santa train or the teddy-bear picnic, that we have developed ourselves."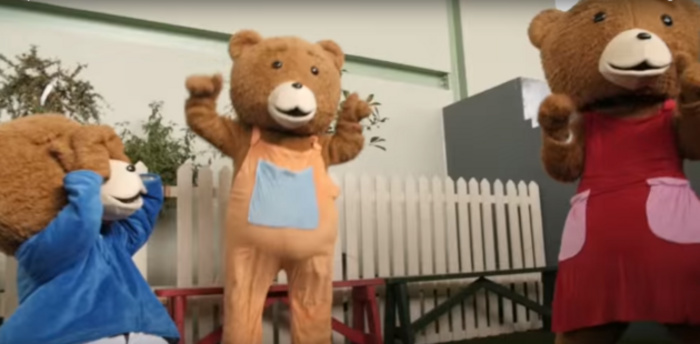 What is your vision?
Keogh doesn't think that there will be any dramatic expansion at Rathwood any time soon. The Tullow native is more focused on developing the activities side of the business further, especially those in the nearby forest.
"The centre itself is adjacent to forestry that is mainly owned by Coilte and us, so we can run a lot of events in that, and many of our events now are outdoor-based," he says.
However, he says that Rathwood's online sales are likely to be the real money-spinner as the company has recently begun to sell into the UK.
"The activities don't get as big a return (but) they are more of a long-term investment," he says. "Online is probably the quickest growth area for us. Myself and my brother ship custom-made furniture into the UK.
"Thomas has just come into the business in the last few years and is very IT-based, he has driven the business and has helped us to do all the digital marketing ourselves."
Keogh has no plans to go back to banking, saying that he is content to help build up the business started by his parents.
"There are so many different aspects to the business it gives a great deal of variety, and I love living in the area. I don't think I would have the ability if I went into banking as I would probably be based in one of the big population centres," he says.
"This has given me an opportunity to be my own boss and if I work hard I get the rewards. It is lovely working for people and having a team environment but there is nothing better than taking on challenges yourself."
This article is part of our weekly series examining the nuts and bolts of businesses. If you would like to see your company featured please email news@fora.ie.
read more on