Edtech startup Rahoo's mission in life is to bring teacher training into the digital age
As part of our weekly Startup Spotlight series, we profile the Clare company.
AFTER YEARS TEACHING in the UK, Ciara McGuane noticed a gap in the formal development of Irish educators' careers.
McGuane had been working at a school in east London that was in a disadvantaged area and was responsible for the professional development of teachers in the school.
An advocate of the "transformative effect" of continued professional development courses, or CPD, she saw the benefit of assisting teachers and improving their methods for educating students and collaborating with their colleagues.
She noticed that her school's overall performance improved when teachers were given the opportunity to progress their career, which ultimately was reflected in how they ran their classes.
Upon returning to Ireland in 2016, she felt there was a gap in how teachers are trained that needed to be filled.
"In Ireland the funding is definitely not the same as in the UK so I thought, how could we fix this problem?" she says.
This led to the creation of Rahoo, based in Clare, which has brought CPD training into a digital setting through online courses and training. 
"(Rahoo) is as much as possible a digitised version of a face-to-face training course. There's forums, there's different videos," McGuane says.
"There are face-to-face courses that happen around the country, but following on from market research and working with teachers, I saw that there was a market for online courses."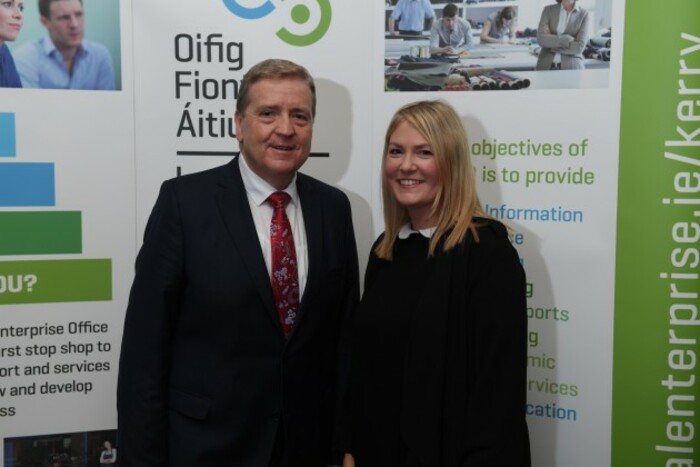 Source: Domnick Walsh
As schools move towards models of continuous assessment, teachers will need to be better equipped to manage the progress of students as well as their own skills as facilitators.
"With that comes a bigger role for students to play in terms of self-assessment and peer assessment and feedback and all of that," she says.
"Assessment for learning is a methodology that plays into that, but not all teachers have been trained on this but the curriculum has been rolled out. If this need isn't met, I think someone has to step in and I think Rahoo does that well."
Rahoo's online courses – which can vary in length from an hour to 10 hours and are assisted by a team of 16 tutors dotted around the country – encourage more reflection of teachers' methods.
"A thread that goes through our courses is the opportunity for teachers to reflect on their practice and maybe take on board some of it and see how it resonates with them and their classes," she says.
She adds that the proper professional development courses for teachers will help reduce stress in the education workforce if teachers are working smarter.
"There's a real issue with teacher recruitment and retention because of stress and unfortunately Ireland seems to be going down that route."
Research last March published by the Association of Secondary Teachers showed an overwhelming majority of teachers find their job has become more intense in recent years.
Business model
Rahoo operates a business-to-consumer model, targeting teachers individually rather than engaging with schools.
[embed id="embed_2"]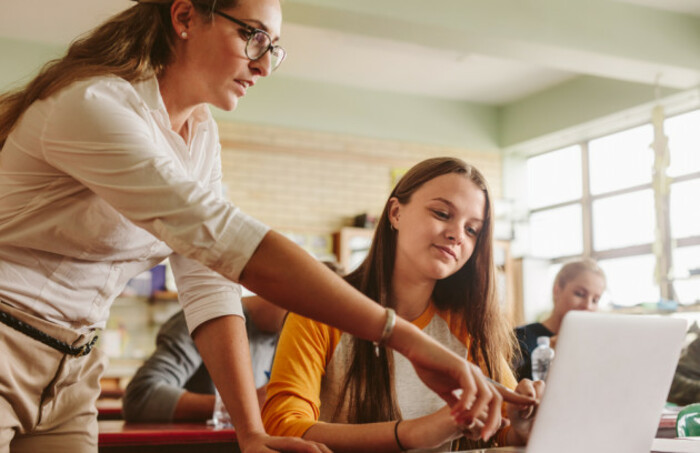 Source: Shutterstock/Jacob Lund
To date, more than 600 teachers have participated in courses, paying anywhere between €15 and €60 per course, depending on the length.
The startup now runs a 10-hour summer course that has been approved by the Department of Education, which has proven popular, according to McGuane. This allows teachers to claim back some holiday time from the department for taking part in the course.
It's also piloting two more courses to start rolling out soon, as well as expanding into the UK and the UAE. McGuane identified the latter as a key overseas market because it has been "investing heavily in their education at the moment so there may be a growing market there".
When asked how the product can be tweaked to suit different education systems, McGuane says, "Rahoo courses focus on pedagogy – the skill and practice of teaching and learning – so it's not specific to curriculum or to country."
Since launching, Rahoo picked up an award from Ireland's Best Young Entrepreneur regional awards in Clare for the best new idea.
It is also taking part in Enterprise Ireland's New Frontiers programme and while it has been self-financed by McGuane, outside funding is "something that has come up a lot".
"It's something that could be a potential (option), especially with the view to export. It just depends on that," she says.
Get our NEW Daily Briefing with the morning's most important headlines for innovative Irish businesses.