Two Kildare furniture retailers have been declared bankrupt over a €330,000 tax debt
The Quinns previously avoided eviction from their home, on which they owed €3 million.
FORMER JONDOL FURNITURE directors John and Dolores Quinn have been ruled bankrupt in the High Court on foot of a petition by the Revenue Commissioners.
Barrister John Donnelly told the court the couple, whose home is Woodside House, Dunnstown, Brannockstown, County Kildare, formerly lived at Jigginstown, Naas.
Donnelly, who represented Revenue, informed the court that the couple were jointly responsible for a tax debt of €331,979 on foot of judgments obtained in 2010 and 2011.
He told judge Marie Baker there was a long history to the case, including the court previously hearing that John Quinn had obtained a loan and that he would be in a position to discharge the liability entirely. That never happened.
The couple owned Jondol Furniture Collection in Naas, however the company folded in early 2011.
Quinn, in an affidavit, said he was now working as a self-employed interior designer in London with earnings of €95,000 last year. His wife worked separately in retail sales in Ireland earning €27,000.
He said he was a director and shareholder of Anglo Country Meats, which was incorporated in June with plans to purchase an abattoir in Anglesea, North Wales.
Despite his background in furniture and interior design, his roots were in farming. His father was a cattle dealer, while his brothers were currently exporting cattle to North Africa and he had worked with them on and off.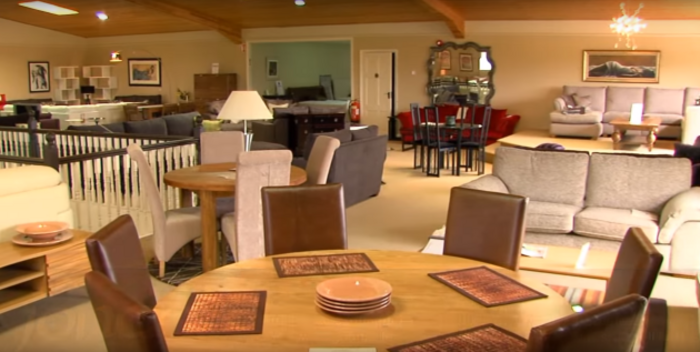 Loan woes
Quinn said he did not have the personal capital to purchase the company, which would be capitalised by a €2.5 million loan from a long-term acquaintance.
He told the court the amount substantially exceeds the purchase price and included an amount of €320,000 to enable him to discharge the debt to Revenue.
The funds were already in Barclay's Bank, Shropshire but delayed due to compliance procedures the bank had to follow.
Quinn added that his relationship manager at Barclays, Neil Shoane, had sadly been killed in a hit-and-run collision while walking late at night. His new client manager had to go through steps previously completed with Shoane, he said.
[embed id="embed_2"]
Quinn said he had to inform the court that compliance checks had not been completed, but he had received a letter from Barclays on 31 July assuring him that completion was imminent.
Judge Baker refused both of the Quinns an adjournment and granted Revenue an order making both of them bankrupts.
The Quinns and their two children were to have been evicted from their Brannockstown five-bed bungalow in September last year on foot of a €3 million debt on which they had defaulted, but the pair won a reprieve following a last-minute court application.
Additional reporting Peter Bodkin
Sign up to our newsletter to receive a regular digest of Fora's top articles delivered to your inbox.
read more on