'I didn't want to gamble with my children's futures, so I sold my company'
Ian Jackson recently sold his business, Pure Power, to US giant Kohler.
IAN JACKSON WAS 22 when he agreed to buy his first house, and 26 when he remortgaged it to start his first business.
For many of the 26-year-olds working today, for whom a house deposit is a distant dream, that sentence likely sounds like as great a work of fiction as Harry Potter.
Jackson had secured a good job working as a service engineer just after leaving college in 1998, and back in the 90s the IR£70,000 property didn't seem out of reach.
"I got my head down from the first year that I was working, and then I was in a position to buy a house," he tells Fora.
However, the Dubliner had always wanted to work for himself and had planned to strike out on his own as soon as he was able to.
"In the organisation I started working as a service engineer and then became a technical engineer. I got a complete overview of the business," he says.
"Once I knew how the business was ran and I knew that I had the technical knowledge to support it I felt I was fully competent to go out on my own."
Jackson adds: "I remortgaged my house and had a few lodgers living with me. I was single and in a position to do it. I didn't take a wage in the first year, I lived off the bank balance that I had from the refinancing."
"I could have gotten another job, but there was no real plan B. I was confident that it would work."
Pure Power
The company Jackson started in 2003, Pure Power Systems, sells and provides technical support for 'uninterruptible power supply' (UPS) systems.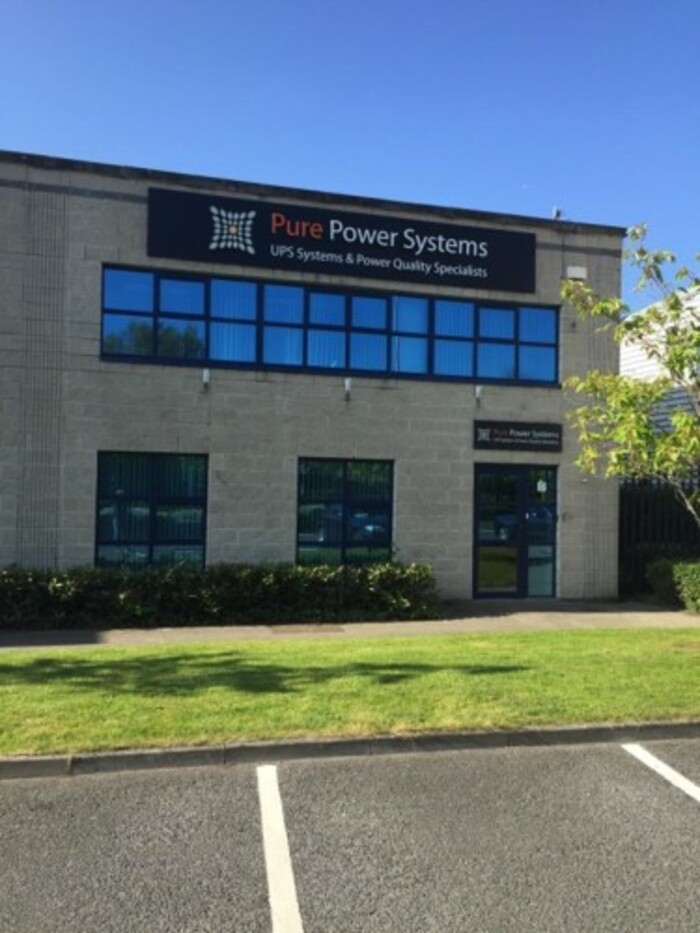 Source: Pure Power Systems
Organisations install these for systems that are too important to suffer an outage. The UPS installment makes sure that in the event of some sort of power failure or outage, the system keeps running.
For example, an airport may install a UPS system to make sure that its radar isn't interrupted if there was some sort of power failure. Many data centres also use UPS systems.
Pure Power does not design the UPS systems, but it instead sells them to Irish customers on behalf of third parties. Pure Power also provides technical support.
Kohler
Jackson's move eventually paid off as earlier this month his business, Pure Power Systems, was acquired by US giant Kohler - one of the largest private companies in the world with more than 30,000 employees across the globe.
The manufacturing company is best-known for plumbing products, however it is involved in several different areas including engines and generators.
"Kohler acquired us to gain access to the expanding Irish data centre market, where we can provide local sales and service support," Jackson says.
Pure Power has represented one of Kohler's UK subsidiaries since 2008 by providing "technical support for various UK-based banking sector sites in Ireland," he says.
The relationship with Kohler helped Pure Power expand. While the Irish firm is still small, it has grown from its early days when it was just Jackson and one other employee.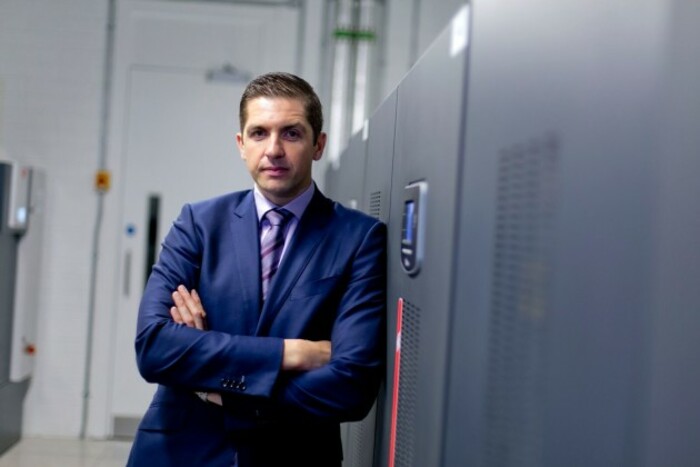 Source: Pure Power Systems
The company now employs nine people between both Dublin and Limerick. Jackson says that while the company "nearly missed the boom" as it was small and just getting established, it expanded faster once it started working with Kohler.
"We decided to take on additional engineers and we won maintainance contracts with banks and pharma companies and trebled in turnover," Jackson says, adding that turnover rose from €800,000 in 2011 to €2.4 million in 2014.
Risk
Jackson says that Kohler started showing interest in acquiring Pure Power last year. It was up to Jackson, the 100% shareholder of the business, whether to sell or not.
The Dubliner, who has three young children, aged nine, four and six months old, says he decided to take the deal to ensure he and his family will be financially secure.
Although he doesn't disclose any figures, says that it changed hands for a "significant amount".
"I won't be worrying about paying my mortgage again anyway and I don't have to worry about my children's futures," he says.
"It was a case of if I wanted to gamble with my children's futures, this deal has taken that level of risk away, it was a huge factor in deciding."
The Pure Power team are set to remain in situ following the deal, with Jackson content to remain in his position.
"We're a very young company and a young workforce. (Kohler) made an investment in us they were buying people as well, no one is retiring.
"I'll be working for the foreseeable future and have no intention of moving on at the moment, but who knows what the future holds."
Sign up to our newsletter to receive a regular digest of Fora's top articles delivered to your inbox.
read more on