New office players have changed the property game, the industry is turning to tech to keep pace
Marble floors no longer cut it as Irish employees have updated their expectations.
THE RISE OF new age office providers such as Iconic, Huckletree and WeWork are changing employee expectations and the property industry is embracing tech to keep pace.
Embracing tech was a major theme as a group of prop-tech experts and investors gathered in the Morisson Hotel in Dublin earlier week to discuss the future of the market in commercial Irish real estate.
"The 'war for talent' is becoming 'landlords war for tenants' and introducing new technologies helps them differentiate their asset," Adam Malik, the head of business development at prop-tech company Equiem said speaking after the PlaceTech Trend Talk event.  
For Malik  the influence of companies such as WeWork is "helping to change and shift this very traditional sector," from being business to business to business to consumer orientated.  
He said larger real estate investment trusts in Ireland are open to the technology but larger family-owned businesses are slower to adapt prop-tech and are " struggling to see what the return on potential investment might be".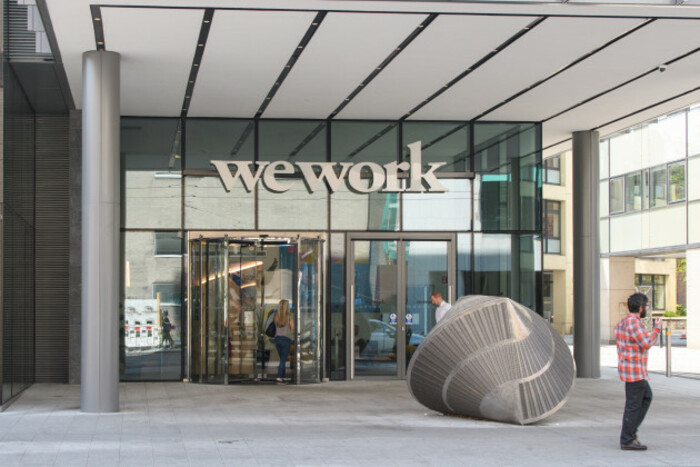 Source: Shutterstock/Arnieby
Fast and consistent broadband is just the beginning of staff's expectations, with scrum rooms and bean bags the norm for many modern workplaces. But these things didn't exist 20 or 30 years ago and the spaces they now inhabit weren't built with them in mind either, panelists highlighted.
It was widely agreed that while some industries have embraced technology, real estate hasn't – until now, at least. 
Malik told Fora that occupiers of office spaces are thinking more about the experiences their employees will have at work and integrating tech to achieve it. 
Founded in Australia eight years ago, Equiem entered the Irish market last year, providing an app that allows staff to book yoga classes, lunch and learn – where a colleague shares expertise on a topic – as well as providing access to dental discount and other things in a centralised place.
Equiem's technology has been used here by Facebook and has been rolled out in the Nova Atria office building in Sandyford that was recently bought by the Singapore real-estate investment trust Mapletree for €167 million.
It has also been implemented at real estate firm Spear Street Capital's Belfield Office Park and The Campus, at Cherrywood in Loughlinstown. 
Carol Tallon – the chief executive of a Property District, a communications agency for Irish construction and property industries – pointed out that real estate developers are already embracing those expectations and re-imagining the office space. 
She used the example of Hibernia Reit's Windmill Lane development that is a "flexible space", where the lobby of the building has multiple functions including a cafe, reception area and events space that can be made bigger or smaller. 
Tallon explained occupiers "are not looking for office space but for a productive workforce and because the workforce is changing, the offices have to change around it" and Hibernia's development had done a good job at achieving that. 
In terms of homegrown companies that have helped the Irish office space begin to innovate, Tallon said Iconic Offices would have had a larger impact on the market here than WeWork.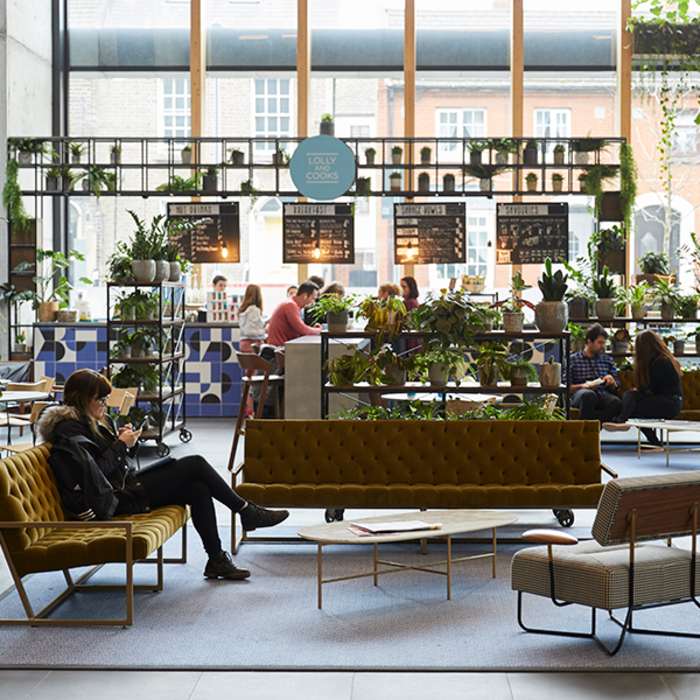 For startup companies looking to sell into the property market, it can be a tough road. Long sales cycles that can take 12 to 18 months, while a board decides to adopt a product, have the ability to crush a young prop-tech company according Vishal Shah, a prop-tech investor with UK-based U+I .
He told Fora there is a lack of understanding surrounding technology in the sector globally, and the commercial real estate industry is "catching-up". He did note that uptake in residential buildings is much higher. 
"We have an industry of people who are not tech literate. They are not used to evaluating technology solutions and now there is a sudden explosion of prop-tech and the industry is really starting to struggle with knowing what's good and not good," he said. 
Shah outlined that Ireland has examples of developers and startups that are dong interesting things but it still has a lot of catching up to do, when compared to countries like the US.  
In order for prop-tech to become a success in commercial real estate, he said there "needs to be a compromise" between the tech people who are selling their products and people within the industry. 
According to Shah, the amount of prop-tech solutions in the market are "overwhelming" and because the sector is still at an early stage it is hard to know which direction it will take. 
For this reason, he said his company invests more in leaders that are focused on commercialisation rather than their product and who have the to change direction within the next 15 years. 
Get our Daily Briefing with the morning's most important headlines for innovative Irish businesses.