'There are definitely some very talented people in prison': Why firms hire ex-offenders
Employers share their experiences of recruiting people who have served time.
IF JOHN HADN'T been given a break after serving a sentence in Mountjoy Prison over 10 years ago, he may not be sitting where he is today.
Working as an operations manager at a catering company that employs over 300 people, his shoe is now on the other foot – interviewing and hiring prospective candidates and always ensuring there are former offenders among those considered for the job.
When he finished his sentence, John – which is not his real name - got a job in the traffic management arm of Salus Training, which carries out safety courses. He says this gave him an opportunity to get his life back on track.
The work armed him with a good reference and gave him the means to pay the tuition fee to start a night course in business management.
"Life is good for me. I'm engaged, I have three kids and I am a homeowner," John says.
Salus Training is just one of many small- and mid-sized businesses that hires former offenders. Many find employment after completing education programmes funded by State agency SOLAS. Last year, over 8,500 people took part in SOLAS-assisted training across the seven prisons in Dublin.
Tom Browne, who owns Salus Training, says that two of his best employees came from the prison service.
"You get some very inventive people, you get some very innovative people, you get some very, very good honest candidates," he says.
That's not to say hiring a former prisoner doesn't present its challenges. For example, Browne notes that some find it difficult to adjust to the fixed hours that come with full employment.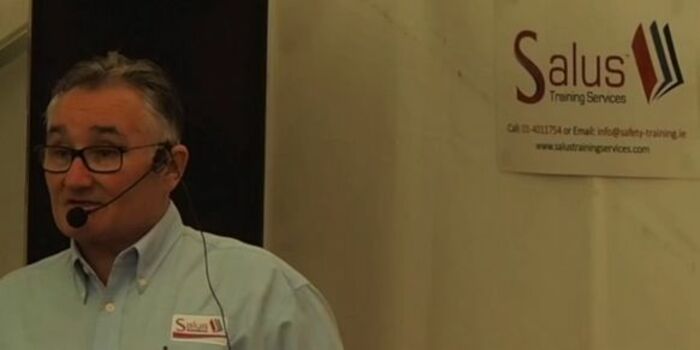 Emma McCarthy of Woodfab Timber, a sawmill based in Aughrim, Co Wicklow, said the family company decided last year to hire former offenders who were coming to the end of prison sentences in Shelton Abbey.
The production side of the business was short on general operatives when the call came in from Shelton Abbey, which is an open prison – meaning it has minimal restrictions on prisoners' activities – to see if it was looking for workers.
"We thought we would give it a go and we took in two people and they both worked out extremely well," McCarthy says.
Her other employees were initially cautious, but accepted their new co-workers. The company has since employed between 10 and 12 people from Shelton Abbey.
McCarthy says the main downside has been that once a worker finishes their prison sentence, they tend to move away from Aughrim and often head to Dublin.
"We would love if they actually could stay because we have invested time and energy in them. Even if they stayed for a few months, it would give them some stability," she says.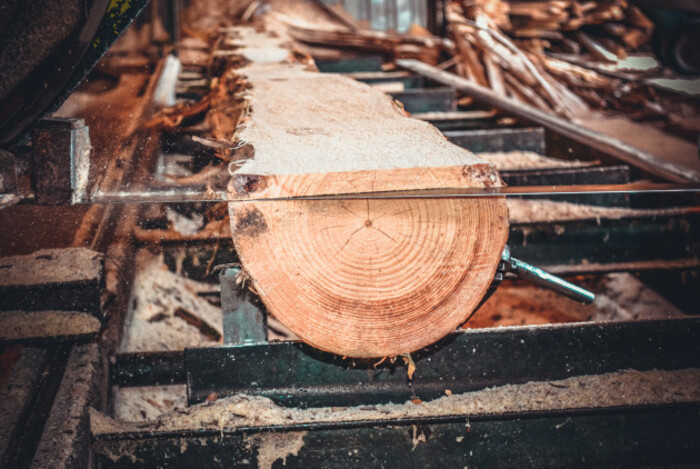 Source: Shutterstock/MarinaGrigorivna
Labour shortages
Chef Jason Dunphy previously hired ex-offenders at a Dublin-based catering company when he found it hard to fill vacancies.
"There are definitely some very talented people in prison, the education they have inside is phenomenal … that's what blew my head off when I went in (to Mountjoy Prison)," he says.
"Prison is all about reform now … You know, there's a huge shift in what they're doing which is great because the prisoners themselves will tell you that prison creates prisoners."
Barry Owens is operations manager of the Irish Association for Social Integrations, which has 24 employment officers based in probation services and prisons across Ireland.
The body runs two programmes – the 'Linkage Service' and the GATE Service – which focus on giving former offenders the skills needed for employment.
According to Owens, some of the challenges facing these potential employees is that companies often automatically filter out candidates that have a criminal conviction.
He said small businesses are more likely to take on former offenders because "there's discretion in their hiring processes" compared to multinationals.
Owens  recommend that if a company decides to employ a former offender they should proceed as normal with an application and only raise questions if the conviction raises a legitimate concern.
"If they have some small offence for something from 20 years ago and have held down jobs and just lived a normal life, it is probably not very relevant to their current situation," he says.
Get our Daily Briefing with the morning's most important headlines for innovative Irish businesses.