The controversial Poolbeg incinerator has taken its first delivery of waste
Dublin's main business group has welcomed the development, saying it will bring down costs.
THE CONTROVERSIAL POOLBEG incinerator will fire up in the coming days – two decades after the project was first proposed.
Covanta Ireland's managing director John Daly confirmed in an interview with Morning Ireland that the Dublin plant was taking its first delivery of waste.
It would be what's generally referred to as "black-bag waste", he said – waste that's not suitable for recycling. The actual incineration process won't start for a few days – probably at the weekend.
Only one of the two boilers at the state-of-the-art plant is operational at the moment, Daly added, and the facility will be operating at only a fraction of its full capacity. Full production will be reached by around September, it's planned.
Photos taken at the plant today showed trucks delivering the first batches of rubbish to the facility.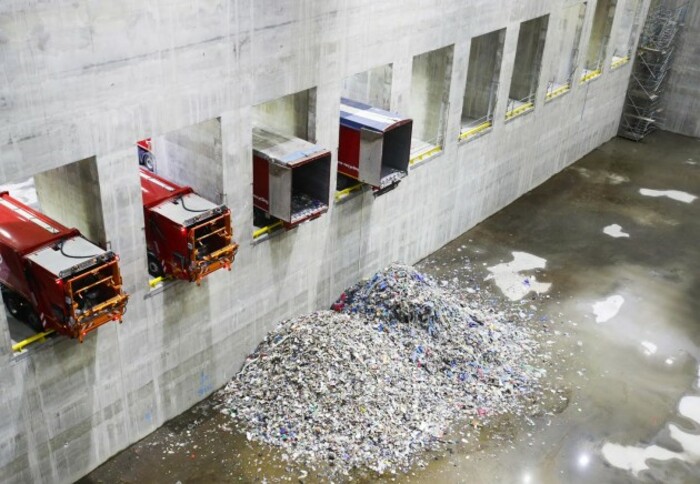 Source: Conor McCabe Photography
Local opposition
The plant – which will process waste from the four Dublin local authorities – was initially proposed in 1997.
After years of hold-ups construction of public-private partnership (PPP) project finally began in late 2014.
Dublin city councillors had voted against the project just weeks earlier – but Dublin City Council chief executive Owen Keegan insisted the facility was needed and made commercial sense.
Many locals in the nearby areas of Ringsend, Irishtown and Sandmount continued to raise concerns, particularly regarding emissions and traffic to the facility.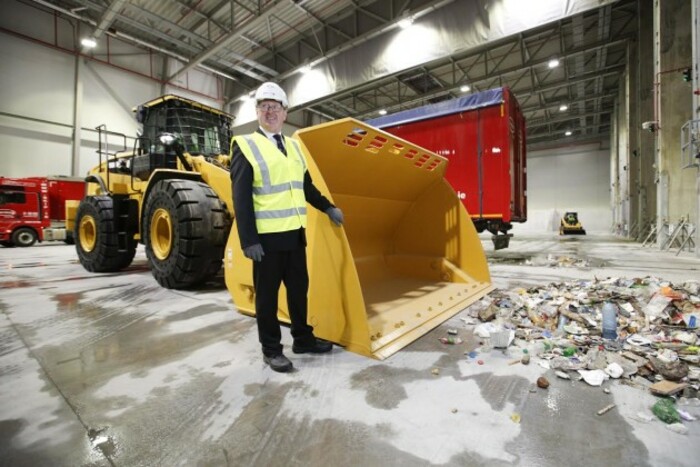 Source: Conor McCabe Photography
Some 120 trucks per day will drive to and from the plant over a six-day week, according to Covanta. Deliveries – even ones from the south – will be via the M50 and the Port Tunnel, the company says, although waste from the immediate local area will be brought straight to the facility.
Strict limits have been set for emissions at the plant, and in an update on Poolbeg issued in recent weeks the Environmental Protection Agency said its inspectors had been visiting the site regularly during the last few months.
[embed id="embed_3"]
Covanta Ireland has said data on emissions and furnace temperature will be displayed on the company's website and updated every half hour.
'Hot commissioning' has been taking place at the plant in recent weeks – resulting in an occasional steam plume above the incinerator. The process involves the drying out of bricks in the boilers and cleaning out of the boiler pipes.
Meanwhile, Dublin Chamber – which represents businesses in the region – welcomed the incinerator's opening, saying it would cut landfill costs for Irish companies.
Chamber CEO Mary Rose Burke said the costs had "long put Irish companies at a competitive disadvantage to their peers in other European countries", and the facility would help bring down expenses for local firms.
Written by Daragh Brophy and posted on TheJournal.ie. Additional reporting Peter Bodkin.