How Ireland's 'love affair' with radio could turn podcasts into a fresh 'threat' for broadcasters
A recent Reuters report showed that podcasts are much more popular in Ireland than most EU states.
"A THREAT AND an opportunity for broadcasters" – that's how podcasts were described by the recent digital news report compiled by the Reuters Institute.
The worldwide research paper looked at a number of media trends in Ireland and threw up some interesting statistics around podcast usage.
Roughly two-in-five news consumers in Ireland surveyed said that they listened to a podcast within the past month. That put Ireland well ahead of the 27% EU average – it's also a higher rate of podcast listeners than registered in the UK (18%) or US (33%).
Since podcasts became mainstream in the mid- to late-2000s, the phenomenon has slowly taken off as Irish consumers access to smartphones increased.
According to Alison Spittle, stand-up comedian and host of The Alison Spittle Show podcast, the medium has taken hold because of Ireland's love affair with 'the wireless', but also radio's shortcomings.
"It's down to radio. It has been such a good medium, but it has forced people to go to podcasts as well. The thing I was always frustrated with is Saturday afternoons is always covered in sport on every station. I like sport, but sometimes you need some choice.
"Now there are parenting podcasts doing well, and that's because radio shows mightn't have a parenting segment because it wouldn't make any sense. Or if you did, it would be 10 minutes once every week, and the presenter mightn't give a fiddlers. Radio is confined by what it is, podcasts aren't."
HeadStuff director Alan Bennett, who runs a business that produces podcasts commercially for clients, agreed that the Irish "love affair" with radio has given podcasts a kick-start in the market.
"On balance we've always been fairly high in the listening to talk radio stats – podcasts are like talk radio but a bit better. You can have exactly what you want, when you want, where you want.
"While Irish radio is good, it is very restricted by trying to be as broad as possible to appeal to the masses. It means you can't be niche and talk about particular things that one subset of an audience might like to listen to."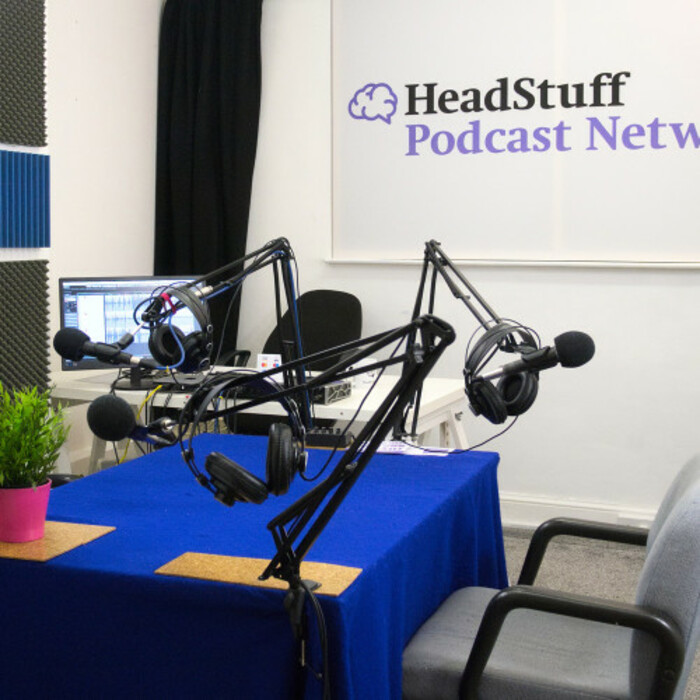 Source: Head Stuff
A number of high-profile podcasts produced in the US, such as crime-documentary Serial, have shown the mass reach podcasts can have worldwide. Figures released last June stated the series has been downloaded 175 million times.
Serial was partly financed by sponsorship from newsletter platform Mailchimp, but most free-to-download podcasts in the market are still wrestling with how to turn this new medium in a money-spinner.
"I think from a media perspective and how much support it's getting in the Irish market, the podcast sector is very much in its infancy," said Eddie O'Mahony, chief investment officer at marketing group Core.
"You do have very respected people doing podcasts. Off The Ball, for argument's sake, have a lot of podcasts going out and are doing quite well based on the iTunes charts. You've also got Eamon Dunphy with The Stand who is probably averaging between 9,000 and 10,000 downloads."
Podcast group Second Captains has started to monetise its content through paid-for digital subscriptions on membership platform Patreon. However, O'Mahony said those in the industry are still working out how to make shows profitable and truly challenge radio.
"This market is still only developing, let's face it, and that's an absolute fact. In my view, what will happen over time is that advertisers will move away from just radio planning for campaigns and call it audio planning."
Issues getting advertising
Before the podcast industry can make that commercial leap, O'Mahony said there are a number of kinks the sector needs to hammer out.
He said the issues advertisers have with podcasts is the fact it's still hard define the return on investment.
"Instinctively I know we will be hitting more people and my coverage is greater, but I don't have the research to know that and ultimately that is a drawback.
"We're no different to other markets in that area, but it's something that will take time, which is why it's important that clients invest in research in econometric modelling to understand the impact podcasts have on a sale."
Takeaway delivery service JustEat and burger chain Bunsen are two notable sponsors of HeadStuff's podcasts, but Bennett admitted it has been "difficult" to get sponsors over the line.
"We're making most of our money at the moment through the studio and making podcasts for other people. We're spending an awful lot of our energy explaining why podcasts are worth advertising on.
"The likes of Squarespace and Blue Apron have put everything behind podcast advertising and it has done great for their businesses. No one has really done that in Ireland. People have this idea of taking a punt or a chance, they might try it for a month and not seen great returns, but that's not how it works. You can't do it for a month.
"The podcast audience is very engaged and they're listening to the same people over and over again, so if they're hearing the same advert that way, they will start to appreciate that these ads are supporting the podcast they love."
Reasons for podcasting
Spittle's own show, which is part of HeadStuff's network, has secured sponsorship from cider brand Kopparberg. She said income from sponsorship goes towards paying her producer and editor Sarah Garvey first and foremost.
She added that her main goal is not necessarily to earn money from the podcast; her motivations for doing the show were a personal desire to have her own talk-radio style show and also to generate a bank of evergreen content.
"I have 50-plus hours of podcast content now. That's a lot. It's one of the things I put least into, but get most back from, if you break it down to hours of work you do on a sitcom or what you do on stand-up.
"The podcast is something that helps me because it's more content and you can't make a living off stand-up alone."
Bennett said his network has a number of other comedians using podcasts for the same reason as Spittle, and even traditional businesses.
"Bob Johnson from the Gutter Boolkshop in Temple Bar made a podcast with us and that would promote his business. We also made a podcast for a baby shop called Bella Baby called Nine Months On and they said it was great for them and saw business coming in through the podcast."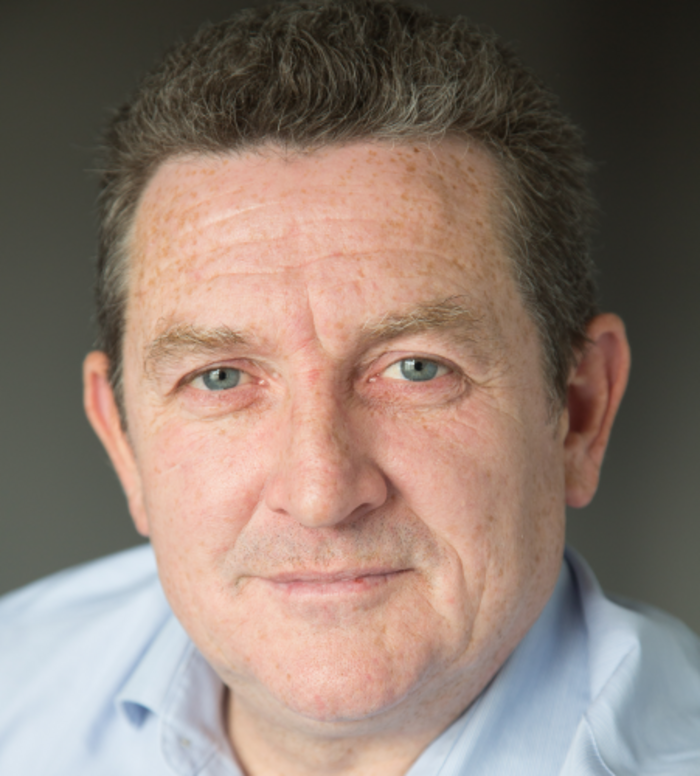 Source: Core
Complementing radio
Based on return on investment, adverts on podcasts in Ireland are more expensive than rates offered by television and radio, according to O'Mahony.
"If you compare the rates – the CPM (cost per impression) and CPD (cost per duration) – you are paying for radio, podcasts are more expensive. It's to do with being able to more tightly target."
However, this isn't putting off advertisers from dabbling with ads on the platform.
"The one thing you can't lose sight of is it's really important for brands to talk to as wide an audience as possible," O'Mahony added.
"And that's why it's important you look at broad media that deliver large broad audiences, then you also use something like podcasts to tightly target to complete the sale or seal the deal."
O'Mahony stresses that he can't see podcasts replacing radio in the future; it will simply join the mix of audio platforms that advertisers need to be on.
"It is not going to replace the kind of revenue that they would be achieving on radio. However, my perspective is it will become something necessary to do because ultimately people want to be able to consume the media and the programme they want on their terms. Podcasts offer that opportunity, a bit like how we consume TV now.
"So will it replace radio, no, but it will complement."
Sign up to our newsletter to receive a regular digest of Fora's top articles delivered to your inbox.